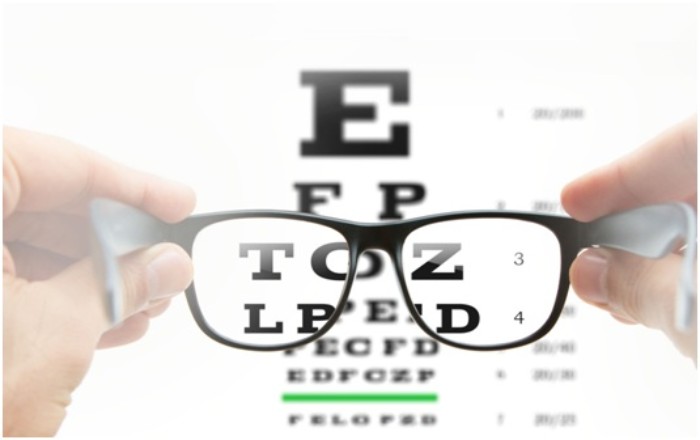 Of all the things people have taken for granted, seeing the world is on the top of that list. People don't count on the blessings that they've been given. Ask a person who cannot see, ask a person who once had good eyesight and then it faded with time. That's the reason that you need to stop and realize that eyes you have been granted is one of the most essential element in one's life. Hence, you need to know why your comprehensive eye test routine is important.
Why is a comprehensive eye exam important for healthy eyes?
"What on Earth would you do if you cannot seek the beauty of it?"
Well you know what's hard, putting up your glasses every time you need to read something. Think about the time when a person giving you a piece of paper to read and you are like "Oh wait, Let me put on my glasses." Isn't it too much to do when you can happily and easily avoid the scenario?
It's not about just seeing things, bad eyesight can cause you a headache anytime. Your body tries so hard to read those things that create stress which isn't going to help you in any way. Knowing what's wrong with your eyesight and getting it treated is one thing you should do firsthand.
The comprehensive eye test routine would surely help you in the long run. Losing a bit of vision when you're aged is a part of life but what if you start caring about your eyes at an early age when you're capable enough? It in turn helps you when you're old and dependent on some people to get you treated.
Get yourself an eye check-up after every fixed period to know that you're keeping yourself on the right track and avoid any problems in terms of eyesight or other severe pains from bad eye strains. Also, there are hundreds of eye problems that are connected to other issues. If you neglect the importance of getting routine eye exams, it might cost you big time. One eye problem leads to the other and before it's too late to get any of them treated, go out and move ahead with your eye exam routines.
Here is a question that you need to look up before going for an eye exam. What do you need to do to prepare for a comprehensive eye exam?
Many situations lead you to the best eye care routines and the checkups of course. Follow these routine steps to avoid any confusion before you get your eyes checked by the professionals.
Prepare a list of all your eye impairments: Once you are ready with a list of impairments or even the minor problems you face, you are all up to get the right type of assistance by the professional optometrist. Comprehensive eye exams are important in the routine so that you get timely notice of what might cause your trouble in the long run.
Get track of past health problems, personal and family: Some of the eye problems could be resultant of our family health or our health. Some numbered eye issues are known to be hereditary or the connective chain to your past health issues. For instance, if you got hurt near your eye area in the past might affect your vision in the present. To know about all the related information before your eye exam is important.
Have a follow-up of your eye problems: Since, human retention does not work for much longer. If you remember any eye problem troubling you for long or have been troubling you in the past, pen it down on a paper and let it act as a reminder of questions you need to ask your optometrist. Even the slightest eye problem could relate to your present and help you get the answers.
Select the best optometrist for the tests: The most important decision before going for checkups is to choose where to go. Selecting the professional clinic for your comprehensive checkups is the toughest task you need to do but at the same time it decides what kind of health beneficiaries you get. Learn a few customer reviews before going to the doctor and see if they work as you expect. There are some considerations you need to follow before selecting an eye specialist: the experience they hold, the fees they charge, the certification they have, what knowledge they hold, customer reviews about the clinic and more.
Schedule the appointment with the selected optometrist: Once you decide which optometrist would serve you the best, it is important to schedule an appointment with them. Tell them about your problem and the type of eye exam you are expecting and they would schedule your timings according to the test.
Follow these steps to have a comprehensive eye test as per your expectations. Get in touch with the reliable and finest optometrist near your area and have a much-needed test.
Author Bio:
Kathrine has been penning down her research work with health professional clients for years. She carries expertise in eye health blogs writing, coaching and editing services. Her educational background in eye-care & comprehensive eye test has given her a broad base to explore the recent changes in the medical industry. Her writings have a balance of information with SEO requirements, taking care of the entertaining needs of readers.