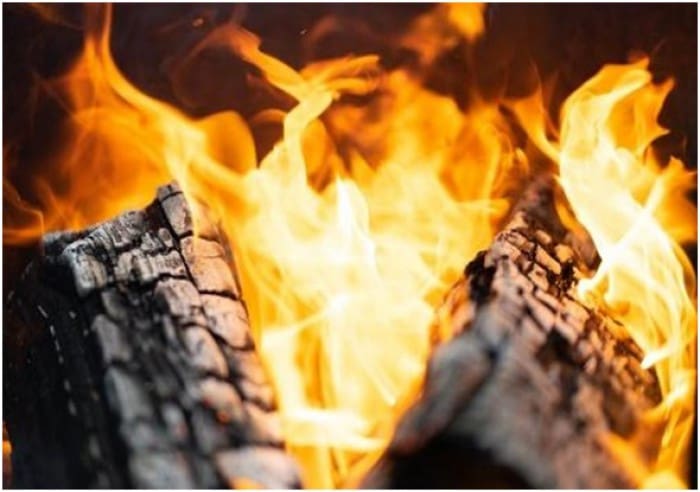 Arya Samaj Marriage is a beautiful ceremony performed with fire as the witness because this community doesn't believe in the worship of idols.  Many famous Indian Celebrities have opted for Arya Samaj Marriage! Wondering who all? This article will tell you about 5 Famous Celebrities who opted for it!
Arya Samaj is a Hindu movement which rejects the idea of worship of idols and encourages equality of all human beings. Followers of Arya Samaj believe that there is only one God and as per them the holiest mantra is the Gayatri Mantra.
There are many Arya SamajMandirs across India especially in North India and some of these temples are also authorized to conduct marriages. Arya Samaj is well known for its marriage facilities as it helps people who want a simple marriage, love marriage, inter-caste marriage, etc. Arya Samaj Marriage is lawful under the Hindu Marriage Act and Special Marriage Act and it's not even expensive! The total cost of this marriage comes down to approximately Rs 2500/-. This is the reason why many people opt for Arya Samaj Marriage rather than spending Lakhs on their special day. Also, because it is simple in nature and no hassle is involved.
It can be done by a person of any religion as this community does not believe in the worship of Idols and hence the ceremony is performed with fire as the witness.
PoojaBatra and Nawab Shah: Indian Celebrities have opted for Arya Samaj Marriage with the most recent being Pooja Batra who is an Indian Actress and was crowned Femina Miss India International in 1993. You must have seen her in movies like Virasat, Haseena Maan Jayegi, Taalash, ABCD2, Nayak, etc. She got hitched to Nawab Shah who is an Indian actor last seen in famous movies like Bhaag Milkha Bhaag and Dilwale. They were properly introduced by a mutual friend in February this year and because of their intellectual and personal compatibility, they decided to get married. Their wedding was an extremely private one, with only their close families in presence. They had an Arya Samaj wedding on 4th July 2019 and got it registered in court after a week. Nawab Shah was last seen in Dilwale which starred the Badshah of Bollywood, Shahrukh Khan.
Gauri Khan and Shahrukh Khan: They had a court marriage in August 1992. But not many people know that even Shahrukh Khan and Gauri had an Arya Samaj Marriage! Shahrukh Khan's lady love Gauri belonged to a family of Hindu Brahmins and so, Shahrukh Khan had to convince her family which took more than eight years. When Gauri's parents finally agreed after eight years of convincing, King Khan of Bollywood married his lady love Gauri Khan in an Arya Samaj wedding on October 22nd, 1992. He used the name "Jeetender Kumar Tulli" during the Arya Samaj Marriage.
Lissy and Priyadarshan: The famous Indian film director, producer, and screenwriter Priyadarshan very well known for the films Hera Pheri, Bhagam Bhag, Bhool Bhulaiyaa, Dhol, etc got married to Lissy, a former Indian actress mostly seen in Malayalam and Telegu movies. He met Lissy in 1984, during their first project together Odaruthammava Aalariyam. While spending time with her during the shoot, he fell in love with her and professed his love to her. They eventually decided to get married and had an Arya Samaj Marriage on 13th December 1990 after which Lissy left acting. She also converted to Hinduism from Arya Samaj in a Mandir after the birth of their son Siddharth and changed her name to Lakshmi Priyadarshan.
Dia Mirza and Sahil Sangha: The Hyderabadi Princess of Bollywood, DiaMirza, well known for her role in Rehnaa Hai Terre Dil Mein got married to her long-time partner Sahil Sangha in Delhi on 18th October 2014 with whom she also co-owns a production company Born Free Entertainment. They had met in 2009 and Sahil proposed her in 2014 in the middle of the Brooklyn Bridge, New York. Sahil is Sikh by birth and Dia is Muslim but they opted for a simple and beautiful Arya Samaj Marriage at a farmhouse in Ghitorni and followed all the rituals and ceremonies.
Seema Sachdeva and Sohail Khan: Salman Khan's younger brother and a Bollywood actor, Sohail Khan met his lady love Seema Sachdeva in Mumbai during a private party. Khan started his career as a producer and director in the movie Auzaar. After he met Seema, they started meeting quite often and eventually they fell in love and decided to get married.  On the release day of his movie Pyaar Kiya to Darna Kya, he ran away with her in a very Bollywood style! They got married in a hush-hush ceremony on the same day and then later had a beautiful Arya Samaj Marriage in a Mandir. The couple also had a Muslim Nikaah after a few days.