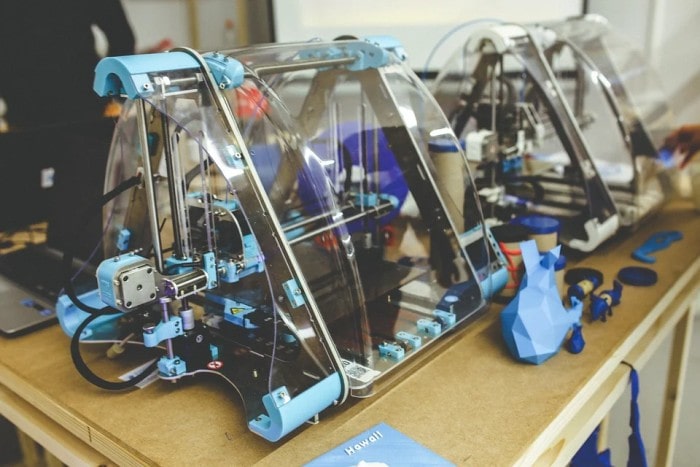 It seems no industry can help the urge to get involved in 'addictive technology'or as we know it 3D printing.
We take a look at look at how the fashion industry is embracing the technology and the rise of adoption, and get a feel for the possibilities that 3D printing can bring to inspire fashion designers to push the creative envelope way above and beyond what traditional materials will allow.
After a lull in what was massive hype and excitement around 3D printing around a decade ago, it has come back with a bang in the last few years, now heavily involved in industries from aviation to automotive, to healthcare and now fashion, 3D printing is changing the landscape of how production, efficiency and just as importantly creativity is happening.
Designers have been taking note and showing great interest in the technology, and this is far from exclusive to the high-end fashion industry, it's universal and applicable to many fashion applications.
It's all come about from the classroom, as most great innovations do. As the rise in academies integrating 3D printing into their programmes has risen, it has somewhat changed the new breed of designers coming onto the scene by giving them artistic license to think outside the box using innovative technologies combined with an ever-broadening range of materials becoming suitable to be 3D printed.
Understanding not only the materials and the technology but also the accompanying and constant evolution of software needed to advance in tandem is no easy thing to take on board. Sufficed to say that the industry will take some time to see it become widespread and mainstream, but it's undoubtedly beginning to get attention, and we all know where that leads.
3D Printing Making Traditional Techniques Look Out-of-Date
3D printing gives the designer the ability to push the boundaries and challenge themselves to turn ideas on paper into a new reality.  It is the ability to go beyond traditional textiles that involve cutting and sewing methods into being able to grow a design layer upon layer in a 3-dimensional format.
As in the other industries mentioned above, 3D printing has been able to evolve from pure prototype development into physical end-product. Now with digitally created materials, it opens up a new universe of what would normally be extremely challenging, complex and ultimately time-consuming designs to become a reality and at a relatively healthy production rate.
However, it's the materials and textiles that are the boundary breakers, being able to create a textile that can be flexible or rigid, waterproof and even opaque as combined elements in one garment is simply ground-breaking.
The designer is now free from the shackles of the traditional mould and has the freedom to create intricate designs and structures, which are of course aesthetically pleasing but are designed with functionality, something that hasn't always gone hand-in-hand on some of the wilder creations we have witnessed on the catwalk over the decades.
A prime example is when a garment needs to be held together, then a zip or button(s) have been the go-to choice, but now the door is open to so many options such as locking functionalities into the textile, whereby certain areas are adhesive, making the design seamless and no need for a zip or button(s).
The industry is still at the very beginning of understanding the geometrics and what can and can't be done, but it certainly has creative minds buzzing.
Customisation
3D printing brings vast customisation opportunities to the fore.
Apparel can be designed by software to fit the curvature of the body in perfect symmetry for personalisation more accurate than a professional top-end tailor.
The opportunity for other areas of the fashion industry to embrace the technology is boundless, especially leisurewear and sportswear.  Already we have seen major brands aligning themselves with sports stars to begin testing of 3D running shoes moulded explicitly to the athlete's foot.
Material Development Key in Adoption for the Fashion Industry
After the initial wave of enthusiasm of realising the possibilities this could bring to the industry from the creative standpoint, the real focal point of interest now is in the materials.
It starts from the ground up working with students and prominent fashion company's designers to push the boundaries of contemporary fashions, to approach the difficulties head-on and find solutions to understand better not only where it can go but how far we can go at this moment in time.
The rate of discovery of new colours, materials, printing capabilities and aesthetics is a constant, leading to new innovative design applications becoming a trend in itself.
Stratasys has recently released the j750, the first of its kind full colour and multi-material 3D printer. Which has led to designers from NoaRaviv to NeriOxmanusing the technology to create designs that were geometrically unachievable with traditional fabrics and methods.
3D Printing to Print Directly onto Textiles
A new technique hit the market this year – PolyJet3D Printing.
The unique aspect of PolyJet was to not move away into new realms of trying to create something entirely new with a different composite to replace textiles but quite the opposite.  It was worked on to see how 3D printing could work together with the markets existing textiles.
Research and development funding into the fashion industry has been ongoing throughout 2018 to produce high-resolution technology.  The ethos behind the R&D was to combine both digitally created 3D material and traditional textiles to see what areas of integration need to be worked on to then subsequently address any outstanding issues to look to generate faster production and integration through new software techniques.
The outlook for combining both traditional material and 3D printing as it stands is positive. The consensus right now is the inside of the garment that provides the real comfort on the skin should be kept as the conventional textiles, and 3D printing playing more of a role by bringing the more robust outer layer of the garments to life, so ensuring comfort but also the ability to create the wow factor on the outside.
Conclusion
In the world of constant technological evolution and progression, whether it is in the automotive, aviation or medical industries, the advancement is at more of a technical and manufacturing level where the average person in the street is mostly unaware of its impact, understanding there is a new frontier on the horizon but knowing little about the horizon or what it will mean to them when we reach it.
However, fashion can play an unusual but essential role in bringing 3D printing and relating it to people to get enthused about what's behind the technology as it is something that is universally widespread and everyone buys clothing.  More public knowledge and interest in 3D printing can't come soon enough as the next generation will grow up with 3D printing like this generation has grown up with mobile phones.
Author bio: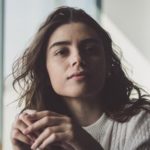 Heidi Kovic is a tech blogger with a keen interest in business affairs, she likes to travel and is a big into global cuisines. She writes about the print industry with a printing company who provide Printer cartridges over.