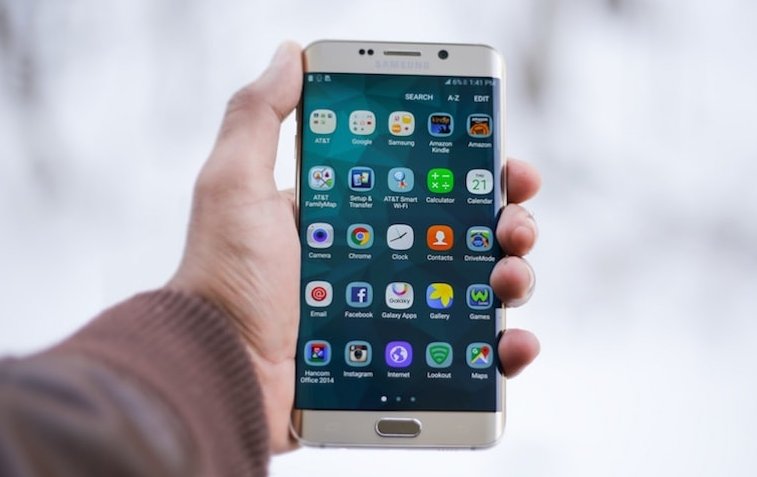 Google PlayStore is expanding rapidly and offering about 3.3 million apps. Since, there are various apps to serve the same purpose; we have included the top apps to perform the most useful functions. After reading this article, you will be able to equip your device with the best android apps.
We have performed an in-depth research and analyzed rating, features, and users' opinion to come up with our list of top 10 android apps. Read along to discover the best android apps and enjoy a fantastic experience on your devices.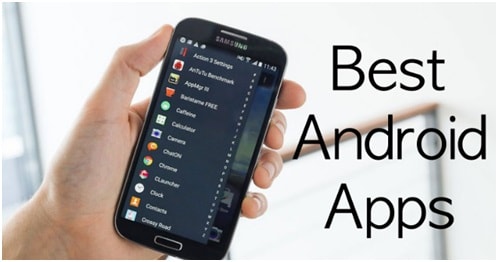 ES File Explorer
ES File Explorer is one of the popular file manager apps with essential features. While there are some best apps to manage data usage, ES File Explorer comes with space analyzer that can free up space on an android device. In addition, the media share becomes easier with ES File Explorer through the media sharing over WiFi. The App Manager in ES File Explorer offers instant app uninstall/backup.
Interestingly, you can even remove system apps with root privileges through using ES File Explorer. The Root Explorer option allows you to unlock various functionalities that are meant solely for rooted devices. However, the app often shows intrusive ads, but you can skip them easily.
Google Drive
Google Drive is the popular cloud storage service that offers free space for storing and accessing files in the cloud platform. A user can browse through a board range of files and folders stored in a particular Drive. In addition, a user can download, move, share, save, or rename a file in Google Drive.
Google Drive comprises of Google Docs, Slides, and Sheets, allowing you to edit and save files in the Drive. In addition, users can gain access to almost 15GB of space using Google Drive. On top, Google Drive android app allows you to keep important files stored on the cloud platform free.
WhatsApp
The free-to-use instant messaging app "WhatsApp" requires no formal introduction. WhatsApp has expanded its features beyond instant messaging, and now, offers voice and video calls too.
Considering the fact that apps built by the quality android app developers deliver great experiences, WhatsApp stands among the top 10 Android Apps. Keeping the users' conversations safe, WhatsApp encrypts entire conversations. In addition, users can enjoy the additional features in WhatsApp including images, location, and link sharing. Above all, WhatsApp can be accessed on desktop as well.
Google Duo
The video calling app "Google Duo" offers best conversation experience to android users. The app provides a user with hassle free login. Google Duo is popular for fast and reliable video calling experience. The "Knock Knock" feature allows users to view live preview of a person even before he/she accepts a call.
Evernote
Evernote is one of the popular cross-platform app that supports a wide range of file formats including images, videos, texts, and much more. It keeps a user organized in the fast-paced world.
Through synchronizing across multiple devices, Evernote facilitates workflow. Evernote offers home-screen widgets for a fast access to various notes. Not to mention, Evernote is one of the essential apps for almost every android user.
Nova Launcher
Nova Launcher is a popular android launcher app. The app has gained popularity over the years, and influenced various OS massively. Nova Launcher offers a fantastic experience to the users. With a smooth interface, users get endless customization opportunities. There are various icon packs available for Nova Launcher on PlayStore.
In addition, Nova Launcher comes with customized app-drawer, notification pane, and icons. Users get a broad range of customization options in Nova Launcher. The tool is free to download, and the Prime version comes with a massive range of additional features such as the locked gestures.
Google Assistant
The Google Assistant is one of the most helpful assistance app. This app offers hassle-free navigation, responsive communication, and more fantastic features.
You can use the Google Assistant on an android device to trigger apps, ask query, play games, and much more. Google Assistant can be downloaded on smartphones, tablets, and even watches running on Android OS Marshmallow and newer versions.
Swiftkey
Being trusted by more than 250 million users worldwide, Swiftkey serves as a useful artificial intelligence app that offers instant user intends for typing. The autocorrect and gesture-typing feature in Swiftkey facilitates the fast typing.
Also, this app features an inbuilt GIF search engine, offering a broad range of themes and responsive keyboard. Above all, the Swiftkey enhances overall typing experience of a user. Swiftkey has made its way to the top 10 Android Apps.
WPS Office + PDF
WPS stands among the top 10 Android Apps. It serves as the one-stop solution with Microsoft Word, Powerpoint, and Excel. The app offers one-touch PDF integration, spreadsheet, presentation, memo, docs, and much more.
Moreover, the app offers free PDF converter, editor, reader, and file share feature. Also, the multi-window mode and data encryption comes into handy for various users. The app is easy-to-use with an intuitive interface. Users can connect the Cloud Drive to automatically store documents on the cloud storage.
Foxit PDF Mobile Version
The Foxit Mobile PDF has made its way to the top 10 Android Apps. The app is lightweight and allows a user to view, and protect PDF files on different Android devices. Furthermore, users can share the edited documents on social networks such as Facebook, Twitter, and more.
Through Connected PDF feature, users can share PDF files using links, post comments, start discussions on a document, and even discover the person reading or editing a file.
Google News
Best news app offers the most updated and relevant news. This app leverages the power of Artificial Intelligence techniques, and thus stands among the Top 10 Android Apps.
Google News offers an exclusive tab "For You" that presents you with personalized news. The "Full Coverage" tab shows same news story that has been reported by a different publisher, displaying multiple perspectives.
Conclusion
The emergence of android apps is never-ending. While there are hundreds of useful apps available on PlayStore, more will come in the future. Fortunately, many small businesses have started building android apps to stay ahead of the competitors. If you think of any best app apart from those mentioned above, then feel free to mention it.