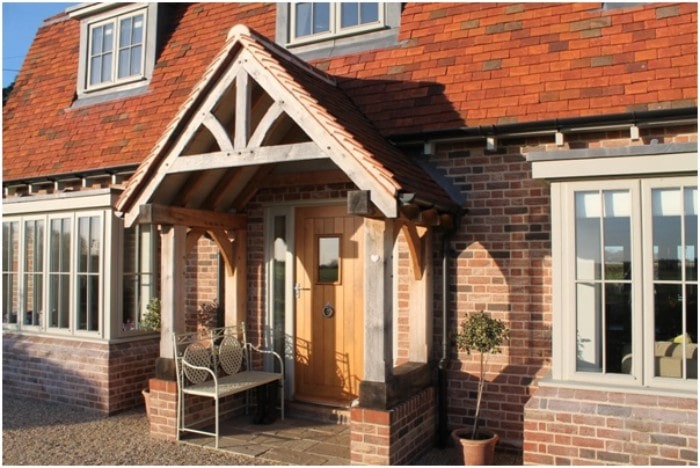 Finding the right doors for your home has now become a more a difficult task for homeowners recently as the options are now endless, with a wide variety of door styles available to purchase. Along with the diverse range of door styles, there are now more aspects to consider such as safety requirements for the doors at your property. In this article, we will talk you through what you will need to consider to find the ideal doors for your home. So, whether you have a modern and contemporary home or an older property this guide will show you how to pick out the perfect doors.
Internal Door Styles for Your Home
Internal doors can make a big difference to your property by bringing your interior design together. Modern and traditional properties are suited to different door styles so you must pick out, doors that will suit the design of your home. The style and design in your property should be consistent, so your interior doors should complement your décor. Popular styles for modern homes include Mexicano oak doors, wood panel doors and shaker doors. Whereas more traditional properties will be better suited to classic designs such as cottage & barn doors, 1930s style doors or victorian doors. If you ensure that your doors are consistent with the design of your interior, you cannot go wrong. For those that like to let the natural light shine through their home, glazed internal doors will be a great option for you, as they have an elegant design with beautiful glazing.
External Door Styles for Your Home
When it comes to external doors there are more features to consider. You will need to think about security and the durability of your doors as they will need to be built to last, due to the nature they may face. For external doors it also important that your door style works with the design and is consistent with the exterior appearance of your property. So, whether your home is a new build or a more traditional house, your external door must complement the look of your property. Popular favourites for external doors include French patio doors and solid oak/veneered doors. Traditional properties will be more suited to the classic appearance of stable or victorian style doors. Similarly, to internal doors, glazed oak doors can suit both new and classic homes as they look superb in any setting.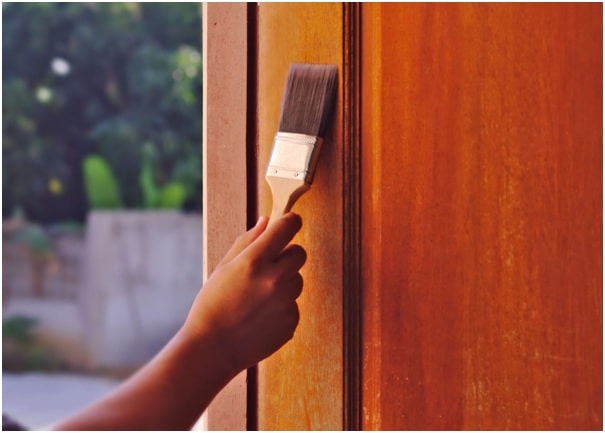 Door Finishing
These days you can choose whether your door comes pre-finished or without a finish so you can choose your preferred product to seal your door. Pre-finished doors are ideal if you are looking to save time, however, you will have fewer options to choose from for the finish applied to your door. If you have the desired finishing product for your external door it may be best for you to purchase an unfinished door and then start on your own DIY project. If you are applying your own finish you should follow the guidelines on your brand new door, however, if you are unsure what can or cannot be applied to your door, we have put together some advice and guidance below.
Internal Door Finishing
Internal doors have many finishing options as waxes, oils and paints can be used on them as they are exposed to fewer factors than external doors. You can leave internal doors unfinished if you are a fan of the raw look, however, if you would like your door to stand the test of time, we highly recommend that you apply a finish to your door. Hardwax finishes are one of our favourites to use on internal doors as they provide exceptional protection without compromising on great looks and appearance. Hardwax oils have fantastic durability and they produce high quality finishes while protecting your door from moisture exposure to prevent warping. Oil finishes are easy to maintain and clean so it will be simple to keep the beautiful look of your internal doors. 
External Door Finishing
For external doors, you have fewer options for finishing as these doors will be exposed to the external environment meaning that they require greater protection from moisture and damage. Some external door guides and instructions will advise you against using certain oils and waxes, and your warranty may be invalidated if you go against their guidance. You may wish to add some colour to your door as well, so if you are doing this, you should ensure that you are using paints that are suitable for the type of door you have purchased. So, before you buy any finishing products for your exterior doors you should make sure that they are suitable for the doors that you have acquired.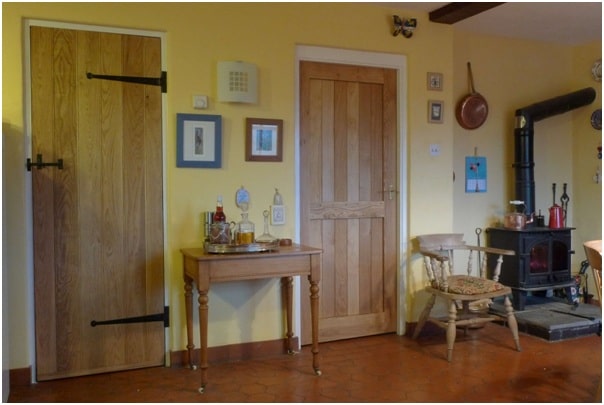 Safety Requirements
Safety may have not been something you have considered in your search for new doors for your home, however certain properties will require a greater thought to safety. One of the main elements of safety you need to consider with doors for your home, is whether you require fire doors. UK building regulations outline that residential properties will require fire doors to be fitted in two scenarios:
If your home is a two-storey property with an integral garage, the door between the main house and garage will need to be at least an FD30 fire door.
When building or performing renovation work on a domestic property that is three storeys high or more, all habitable rooms coming off the stairwell must have a fire door installed.
If you find that you are faced with one of these two scenarios you must have an FD30 fire door fitted as a minimum. You should also think about your ironmongery here as well, as all latches, hinges, locks and closers must also be fire protected and CE marked to ensure that your door is fit for purpose. If any detailing on your doors is not fireproof, this will affect how your door functions in the event of a fire. Although fire doors are not required in all domestic properties, you may like the idea of having one fitted if you would like added safety in your home.
Now we have provided you with the guidance and advice to finding the right doors for your home it is now over to you to purchase the internal and external doors to suit your property. Feel free to share the article on social media and with friends & family and read other posts across our site.