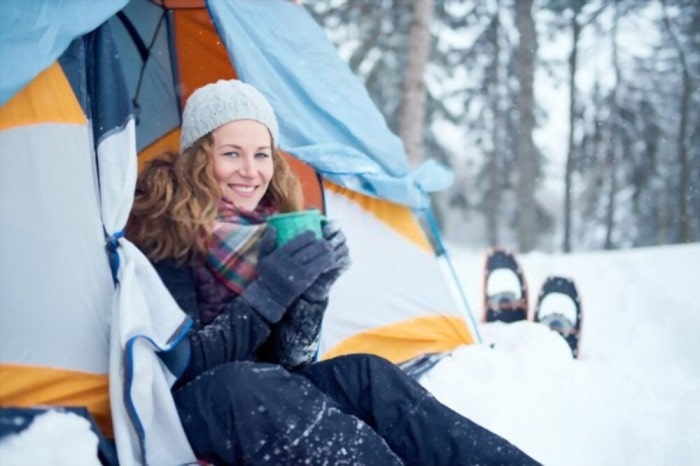 Camping is a source of joy to be among peers, under the open sky. Connection, bonding, challenges, and love for nature are a few reasons people embark on camping. Camping is also the best chance to break the barriers of mundane conversations.
Solo camping helps to introspect and to reconnect with our inner-selves. It offers us solitude and rest, builds resilience, and breathes fresh air from ordinary life. That is why so many campers go solo every year to be in the heart of nature. Solo camping challenges one's physical and mental abilities, and therefore they become agile and instinctual upon return.
Humans are social and like to group and communicate among the same. Camping with friends gives a different experience than solo camping, and both are beautiful in their way. Huddling together to pick a trail, packing bags, and solo driving with camping essentials packed with roof rack accessories, diving into nature and sitting around bonfires frying marshmallows are some perks. Solo camping offers a journey inwards, chiseling your senses as you sit all alone by the fire you lit under the starry sky.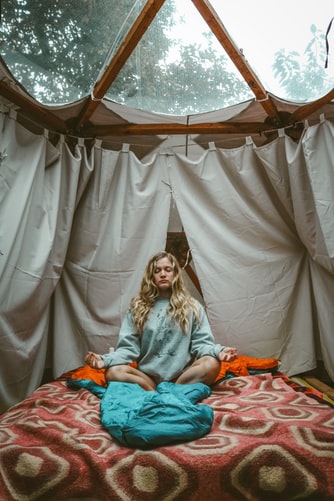 As much as it is beautiful, a solo camp can also be hostile. Several precautions and safety measures need to be in place to ensure that no unwanted incidents happen. That is why the first camp should not be a solo one. Practice makes things perfect, and a few camping experiences with friends will prove valuable during the solo trip. Here are five tips for a first solo camping trip:
1. Know Thy Limits
There is a thin line between adventurous and being naive. Nature is complicated and harsh. But once we start reading into its signs, it becomes comprehensible and nurturing. If one has been camping before, they will know how much their body can take. You should know how much one can work, their endurance, and many other physical limitations.
Pushing limits is proper, but one must not struggle so much. Breaks, rest, food, hydration, and sleep, are rejuvenating for the body and mind. It is often easier to recover from a physical consequence than mental disorientation.
Picking a familiar spot will help with the dread of uncertainty. Fear can be paralyzing for the mind, especially at night. Practicing breathwork, calming activities can lessen paranoia and loneliness. Physical and mental fitness assures a healthy trip. Taking calculated risks will ensure safety.
2. Packing the Essentials
The list of essentials for camping may be more or less similar for every one of us. However, we should carefully pack only those items which may be quintessential to eliminate the burden on the back.
There is no room for everyone's input—three things to keep in mind about packing — light, useful, and essentials.
Additionally, some essentials that we should not forget are:
Toiletry: Toothbrush, paste, soap and sanitizers, toilet papers and tissues
Sleeping: Pillow, blanket, sleeping bag, foldable chair, mat, mosquito repellant, and night lamp
Personal essentials: Sanitary napkins, medicines, first aid kit, and water purifier bottle.
Gadgets and guides: Camera, batteries, map, GPS Devices, and contacts of local emergency services
Cooking: Ready to eat items, fire making kit, eco-friendly disposable items, dry fruits, nuts, and nutrition supplements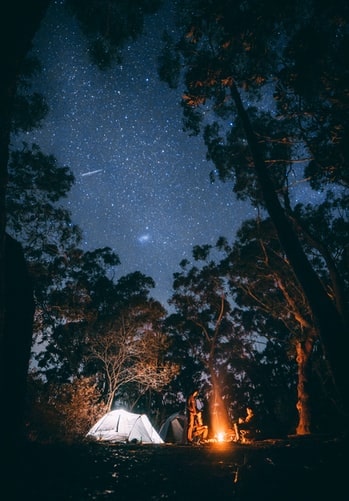 3. Create and Share Itinerary
Making an itinerary is extremely important in keeping your progress on the track. Nature and solitude may mess with the mind. One may go off track or become attached to one place and terminate the rest of the journey. One may become lazy and too familiar with the spot to move ahead. These are all diversions, and we should know how to keep moving forward. Here is where Itinerary comes in.
Fill a form with your essential information such as trail you are on, destination, stoppage points, cell phone number, car make, car plate number, etc. Share this list with your friends and family and a local base station of your campsite. Mention clearly when to be alarmed, and when to panic in case we miss communication from our side. The list should also contain allergies or health conditions; one is suffering to get immediate aid from emergency services.
4. Plan to Pass Time
Solo camping is about time with yourself. As much as solitude is alluring, it can, at times, become boring. Having nothing to do can drive our minds to frenzy. Besides, it may not be very fitting on a solo trip in the wilderness. We all know the phrase that an idle mind is the devil's workshop. In the wilderness, this happens five times faster, especially at night. Noises, tiredness, darkness can create enough paranoia for us, and recognizing the difference between caution and fear needs practice.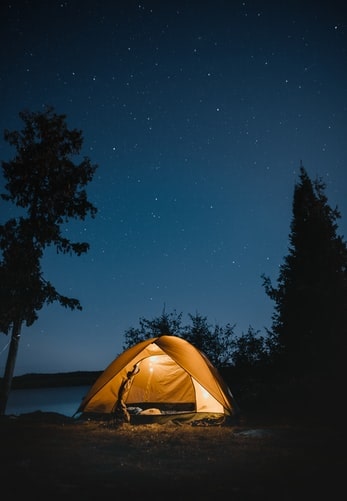 Engaging the mind is a healthy way of being under control. Some lightweight things that can be brought along with your roof rack accessories are:
Paperbacks, kindle, or downloaded audiobooks to increase the book count of the year.
A small instrument like a harmonica, kalimba, or even mandolin can make our creative juices flowing.
Dairies to write experiences, stories, songs, draw sketches to rejuvenate the mind. Writing our experiences in nature and solitude impart invaluable lessons to us and others when we get back.
Yoga mat for activities such as active breathing, meditation, basic yoga, and stretching to relieve the mind and body of accumulated stress, and prepare us for the next day.
A set up for bonfire and to stargaze under the open sky.
A digital camera and a smartphone to scroll and sort through pictures taken throughout the day, which saves time back home to select the good photos from the bad.
Brain Teaser games like sudoku or word games to pass the time.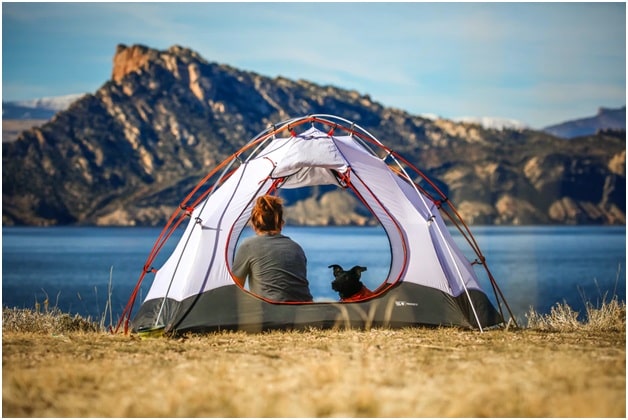 5. Trust the Guts
Camping skills are not acquired overnight. You should be able to distinguish between a probable fear and a real threat. You should be insanely positive that you can deal with any dangerous situation and emerge a winner. Pay attention to your inner voice. Strengthen your sixth sense and sharpen your focus while camping.
Summing Up
The core of solo travel is the same. However, it's the varnish that differs. With time and experience, one grows their personalized methods and practices them into perfection. Without any excuse, you should be perfect in reading maps and using primary navigation without relying on tools. Additionally, it would be best if you had expertise in surviving while camping through cooking, bed making, and identifying dangers.
Last but not least, take in the view. Look around and feel happy to be in the wilderness. Indulge in watching the sunset, singing to the stars, and identify trees and shrubs. Moreover, dance in the wilderness and do anything that reconnects you with nature.
Author Bio:
Harold Camaya is a blogger who loves to write especially in the Travel vertical. He has written many captivating and informative articles on Travel Niche. He continues to diversify his skills with changing trends and technologies. Currently he is working with frontrunneroutfitters.com