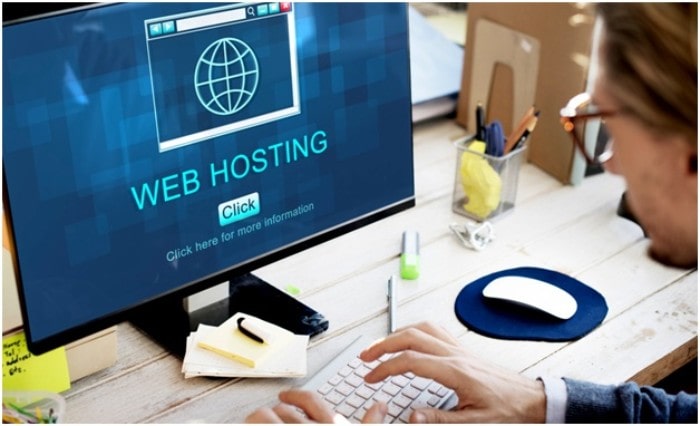 Do you know your site's performance, speed, security and scalability is majorly dependent on the type of hosting you choose? A right or wrong web hosting service can make or break your online venture as your target customer won't like to come to a site which is slow and has many security flaws. Choosing the right web hosting service provider is crucial for the success of the online business.
Many website admins make a plethora of mistakes while choosing their web hosting partner which later cost a big for them. Here in this blog, 5 common mistakes have been mentioned so that you can become aware of these in advance. So, let's begin:
Mistake- 1:  Not Doing Proper Research
While choosing a web hosting service provider, do proper research. Here are some points you can look at while choosing a host for your site:
Read customer reviews & ratings: You should properly review complaints of customers, downtime of the hosting as well as the loading speeds and security issues that customers of that host have experienced.
Types of Hosting packages offered– You should not fall prey into the false commitment of hosting service providers. For example, a package may claim to be offering unlimited bandwidth, but you might find that the package comes with some other limiting factors like throttling your website while approaching a certain limit.
Quality of website of hosting provider: If a web hosting service provider doesn't take the time to build a good looking site for itself, they will presumably not be too concerned with your site as well.
Location of web hosting data centre: You should find where the data centres for the hosting service providers are and whether they have any capabilities of redundancy. It is always advised to choose that location of data centres where your maximum target audience resides.
A Good Content Delivery Network (CDN): It enables static portions of the site to be cached at a different location. In this way, your users get optimized or fast speeds of your site. Therefore, a CDN system drastically improves website performance especially if users access your website from different parts of the world.
Mistake 2: Considering Price factor over anything else
While selecting a web hosting service for the very first time, you should not let the pricing be the only aspect to determine which hosting you go with. Certainly, cheap hosting plans are good for your pockets, but there is a difference between 'affordable' and 'cheap'. Without the least amount of money, a reputed web hosting service provider can't offer decent service to its customers.
You should always keep in mind that prices such as $1 – $3 are too low for any kind of web hosting. If a web host really offered what they claim to provide for such cheap prices, they'd rather want to trade coffee than offer good web hosting services. Besides, anything which is less than $5 sounds too cheap for any quality web hosting services.
Therefore, you should not rush towards web hosting that sounds too affordable for you because it will also bring low performance, high downtime, pathetic customer support, low search engine optimization to name a few.
Mistake 3: Ignoring SEO Aspect of Hosting
The loading speed of any website is one of the most crucial factors that attract more visitors to your site. Suppose your website is loading at a snail pace, it will delay your website visitors and therefore your users will definitely get upset.
This will also increase the bounce rate of your website and therefore it will have a negative impact on various search engines. And, after some time your search engine ranking is going down. Therefore your website performance, speed and loading speed are always crucial for the search engines rankings. When it comes to selecting the right web hosting service, you must acknowledge the loading speed and performance; this allows your target customers to read your exciting and quality content easily.
Mistake 4: Choosing A Wrong Hosting Plan
Choosing an exceptional hosting service provider is only half the battle. Many new website owners fall into the price trap, and they opt a wrong hosting plan without knowing their site's and business requirements. Subsequently, they end up needing the hardware required or overcompensating a web hosting plan too big for their site.
While choosing the type of your hosting, you should consider a plethora of factors like data storage, traffic security, volume, price, and technical knowledge. If you suppose low-volume traffic on your site, you can go with a shared hosting web hosting plan. As the resources of the server are shared between multiple websites, therefore, the hosting type charges the lowest costs as compared with other types of hosting. Subsequently, it has higher risks of security and low scalability.
For better security and more resources, you should consider opting for Fully Managed VPS Hosting. This type of hosting offers you with dedicated resources and better security so as to anticipate higher traffic volume and scale your website. Therefore, VPS hosting conduces to be more pricey as compared to the shared hosting for these reasons. You should make sure to recognise the needs of your site before determining long-term web hosting plans.
Mistake 5: Signing up any hosting plan for a longer period of time
You should always keep in mind that if you don't have any prior experience about a hosting service provider, don't sign up with them for a longer time and pay them in advance. It is seen that in most of the cases, it is very difficult to get your hard-earned money back (through proper refunding), therefore you can waste more money on a not so good web hosting if you pay them for a longer time.
You should always pay for a month first to review the quality of service of the host and if you are fascinated with their service, you may switch to an annual plan later. You should not sign up with a web hosting service provider that does not allow you to pay at least monthly.
Let's Wrap Up:
You should keep in mind these five mistakes that the people commonly do so that you do not make such mistakes yourself. It is also advised to go with a good or reputed web hosting company offering Fully Managed VPS Hosting to ensure that you get the trust of a brand. You should think practically, that is the most crucial thing. So, what mistakes have you recently made while choosing a web hosting service provider? Do let us know in the comment box.
Author's Bio: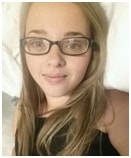 Mila Jones is a Senior Business Consultant, with rich experience in the domains of technology consulting and strategy, she works with both established technology brands and market entrants to offer research inputs and insights on leveraging technology as a source of strategic competitive advantage. She is a prolific author and shares her expertise with tech enthusiasts on popular digital publishing platforms.She loves not only to write about several topics but also loves to explore new ideas about Lifestyle, Travel blogs and many more.