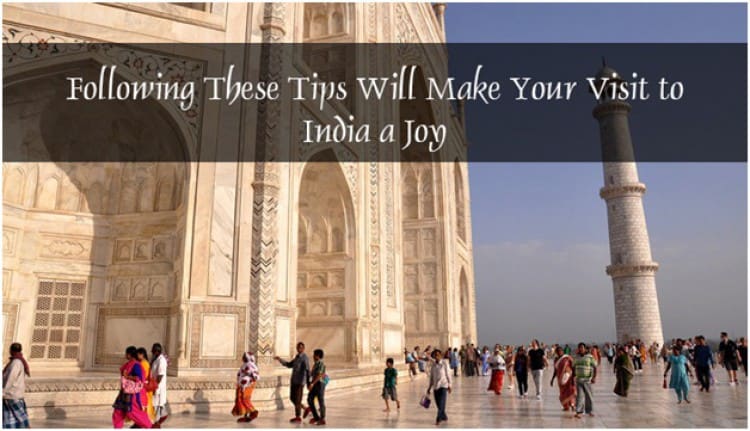 India, the most colourful country in the world
India is said to be the most colourful country not only because of the captivating scenes its places present but also for the multiplicities of culture and traditions. Covering the one sixth part of the continent, it is a diverse territory engulfing much beauty to be explored. From years,tourists around the globe are attracted to this land.
You can imagine India to be totally different region as compared to the European countries. It becomes the reason for travellers, who are curious to discover this world. Before getting into this land to explore different place, let's discuss some tips that can win you a hassle-free trip to India.
Tips to travel in India for a first time traveller
It can be foolish act if you dive into India without knowing some basics for staying there. Let's us cast a glance over some essential tips for travelling to the land of diversity.
What to pack?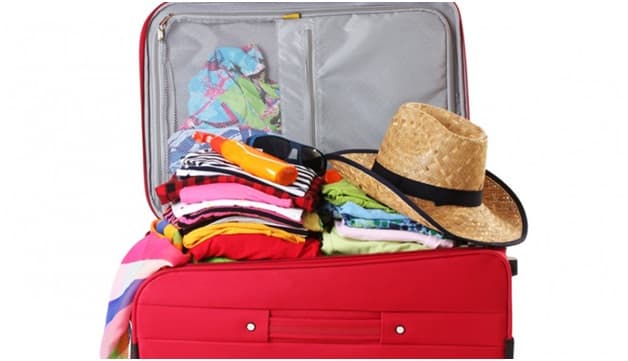 Caught in different anxieties? What to pack or what not to? Be calm! It's not a matter to be worried about. Just take with you what you want to. But one thing to kept in mind, you are going to a land quite different to your country, so choose dress accordingly. In case your gears weight exceed the limit as mentioned on your ticket, you can go for cargo to India companies which can send excess baggage to India, to be saved from extra charges at the airport.
It is more convenient for you to pack Indian dresses, this won't make you look awkward. In addition it can be a great time to enjoy their customs and traditions. Imagine how would look like wearing an Indian dress. Stylish. Huh? Yes off course. Vola!
Book a hotel with good ratings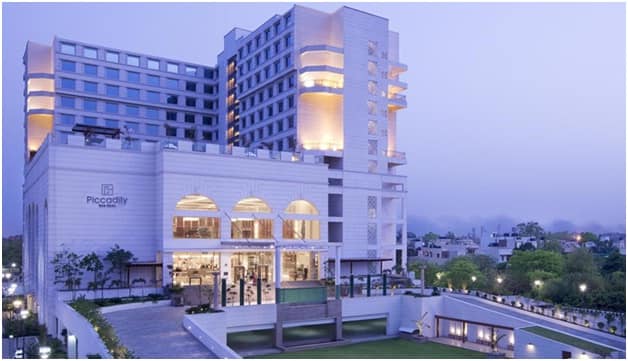 You are not yet done if you haven't booked a hotel in advance. There can be two points in this favour. Firstly, it will help you not to roam here and there, in an unknown country, with a lot of luggage. Secondly, you can look for different discount offers online through which you can save a lot of money. Thirdly, it can give you much time to decide the most suitable hotel with high rating, so that you may not fell a prey to frauds and deceptive mafia. You need to check out the reviews to ensure well-reputation of the hotel.
Keep a positive outlook
Need to know which is the fundamental thing to take with you? It's nothing but a positive outlook. Eccentric. Huh? Don't be. I am just advising you what is best for you. There can be several positive outcomes of this. Keeping a positive outlook, your confidence level will rise and you are more likely to actively seek to enlarge your social circles, and likely to be more comfortable in forming tight knit bonds with the people.
The biggest benefit of keeping a positive outlook is relief from the stress. When you have no stress, it means you are happier and can enjoy every moment there in a new country.
Keep a hawk eye on observing etiquettes
Going to a nation which is almost opposite to yours, can be quite problematic experience, only in that condition when you don't try to learn their etiquettes. It is quite important for you to observe their behaviour and manners. Indians wear differently, eat different foods with quite different style.
Although some people can speak English but their accent could be quite odd for you. So, in order to convey your message in a better way, you have to speak slowly and clearly. It can be a source of enjoyment and amusement, if you can learn their language that is Hindi. Just learn few common words, trust me it's not much difficult task.
The train system in India is chaotic and amusing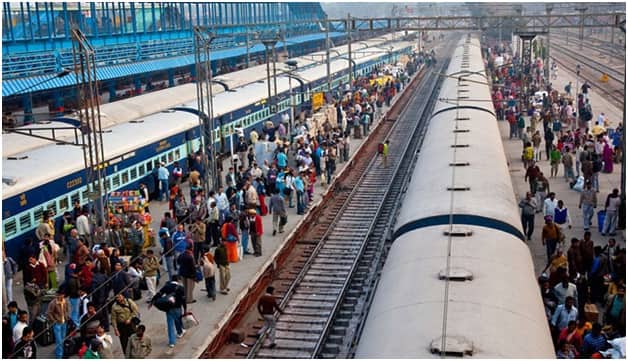 If you don't travel in a train in India, your tour will not be completed. Train travelling is something that is quite chaotic in India, but it is quite amusing. Travelling by train is a prototypical Indian experience.
Trains offer a more comfortable ride than buses and are especially suggested for long journeys that include overnight travel. India's rail network is one of the leading and busiest in the world and Indian Railways is the largest service employer on the planet, with approximately 1.5 million workers. There are more than 7000 train stations across the country. So, if you are travelling there, don't forget to take a ride in the train.
Be ready to cope with extra attention
You, being a foreigner will be consider like a star or an antique thing to be stared for a long time. Absurd? Ha-ha! Yes it is. But don't get boiled over this situation. I assure you it will be a pleasant experience of your life. You will be gazed at for a long time but no worries, try to ignore as much as possible. Don't give a smile to men especially, it can be taken wrongly. And, avoid shaking hand with men or women, it is against their tradition to shake hand with opposite gender. Having said that, be positive to stay happy.
Arrest all of your experiences in your Diary
80 out of 100 tourist are nature lover and enjoy to explore beauty of nature. Some strives to get information about the unique and historical places. Such tourist keep a diary with them to note down every minute detail of the place they visit.
If you are not interested to note such details, no problem, you can write for yourself. Didn't get it? Let me explain. Keep a diary at your place, and every night write down all the amusing things you have done or liked that day. After a couple of weeks you would like to have a reservoir of material which you can read and take yourself to the blissful days. It has more fun than you can imagine.
Capture the moments to make them eternal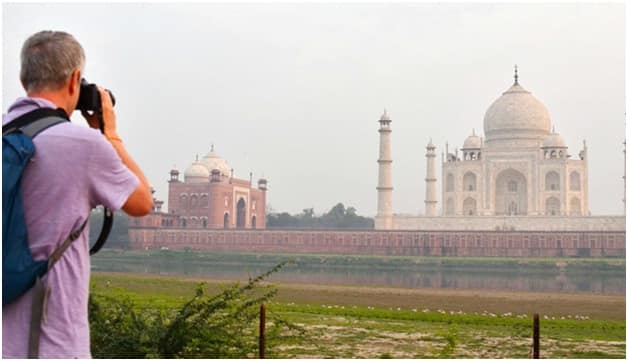 In addition to the diary writing, you must add capturing the beautiful scene you witness there. Because diary will take you to the places and feelings you observed at that time and pictures will provide you a visual approach. It is recommended to use DSLR instead of cell phone or any other digital cameras. DSLR only can capture the scenes as they are, whether in day time or at night.
At some places, there are some photographers roaming about, you can pay them and can get yourself pictured. They can give the hard copy as well as soft copy of your picture. Remember, they are available at just few places. Therefore, it is more convenient for you to take your own cam with you.
Be hard nosed about your belongings
It's not Europe, where security cameras are installed everywhere so that if you forget your luggage anywhere, you can get it from the same place. Don't forget, it is India where you are going to land. You have to keep an eagle eye on even a pin. It is of no use to cry over spilt milk, therefore be hard nosed about your belongings.
If you are going to visit some place, only take few things with you and photocopies of your necessary documents. Keep the original documents at safe place in your hotel room.
Go with the flow
Let the air take you wherever it moves. Whoa! Yes, the best way to spend your time in India is to plan nothing. Be that as it may, you only need to look for your interest. If you want your tour to be a memorable time of your life, go with the flow. Try to adopt the things the same as you encounter them. You must not play devil's advocate, just enjoy your time.
Few Must-See places to visit in India
India is the hometown of numerous cultures and religions which make it one of the most important tourist destinations. There are sensational beaches to take sunbath,or the Himalayas to touch the sky, the list of popular and some off the beaten path tourist places in India is prolonged.
Let's plunge into some vital place must to visit in India.
Kerala Backwaters-having unique aquatic life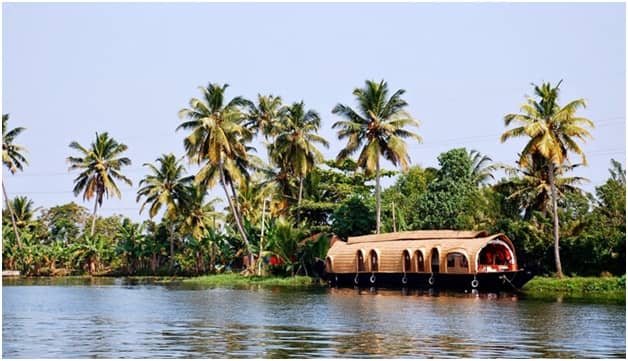 The Kerala backwaters made by salty ponds and lakes corresponding to the Arabian Sea coast. The backwaters have an exclusive ecosystem and home to numerous unique species of aquatic life and water birds.
However, every single region of Kerala is bursting with attractions and beautiful scenery and all the places are tot up as must to visit. Some of the paramount places to visit in Kerala are Kottayam, Pallivasal and Kundala. The places can by distributed as per the time of year, like to visit Trivandrum during the monsoon season, Munnar in winter season and Wayanad in summers.
Rohtang Pass-a tempting beauty of nature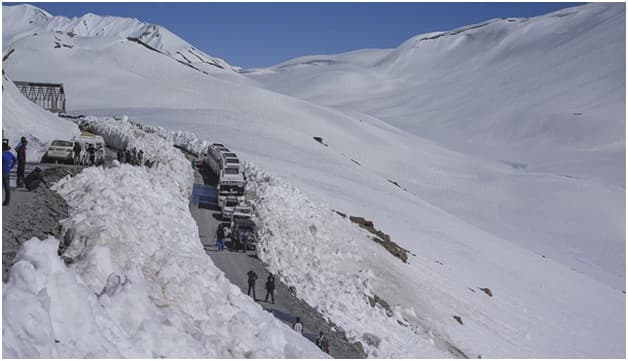 On Pir Panjal Range of the Himalayas, Rohtang Pass is a mountain pass that connects the Kullu Valley to Lahaul and Spiti Valleys. This serene beauty is also well-known for the death of many people who died in an attempt to cross it in its unpredictable weather. However, it is not tough to cross this pass, but the snowstorms and windstorms are volatile and treacherous.
Rohtang in local language means a 'mass of corpses' and the name is fairly defensible considering the disloyal passage. Be that as it may, over 0.2 million people turn up per annum to get a glimpse of this picturesque magnetism. The Rohtang Pass is open to the travellers from April to October each year.
Anamudi Peak – Kerala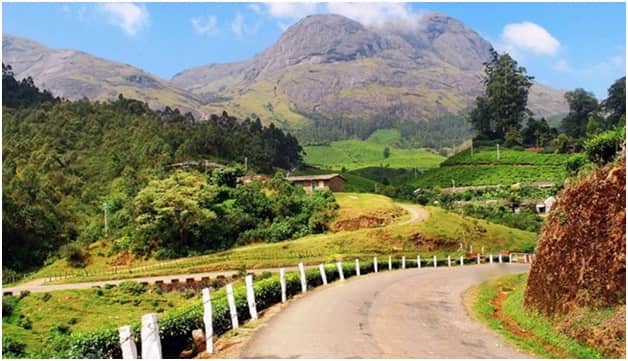 Foggy hills, swanky valleys, picturesque routes are what engulf the magnificent Anamudi Peak in Munnar. Located at a height of 2,695 meters, Anamudi Peak is not only the highest peak in South India but also the tallest in the Western Ghats too. You can grasp Munnar to Anamudi Peak in about 30 minutes of drive. The best time to go on Anamudi trek is after monsoon or in autumn season, when the humidity is low. Make sure to stay well-informed of Anamudi weather during the rainy season.
The Anamudi Peak is bliss in the wild, which is shielded with evergreen forests, with some very lovely rivers flowing inside the forest. Tourists move to the top of the mountain and appreciate the sight of stunning rivers flowing into the east like Vaigai and Thamirabarani.
Kanyakumari- presenting scenario of the sunset and the sunrise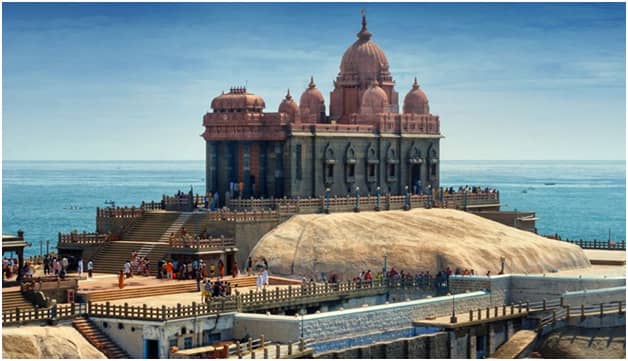 Kanyakumari or Cape Comorin is the single place in India where 3 seas bump into and one can view the scenario of sunrise and sunset too. The beach has a rocky water's edge with different varieties of sand. The lighthouse near the beach offers an awe-inspiring view of the beautiful sky.
The Kanyakumari Temple is dedicated to Hindu Goddess Kanyakumari, the incarnation of Parvati. The statue of the Goddess is embellished with the stunning diamond nose ring and it is believed to guiding the fisherman and sailing ships. More than 20 interesting places are there around Kanyakumari. 3 to 4 days are necessary to visit every place.
Pakyong- the silent beauty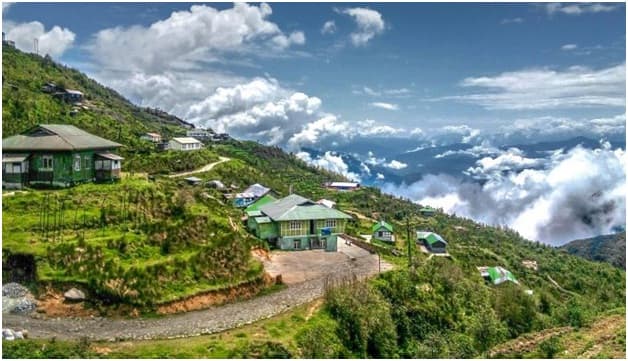 Placed in the foothills of the enormous Himalayas, Pakyong is about 35 km south of Gangtok in the state of Sikkim. This seventh heaven is set at a height of 3670 feet above sea level while the Pakyong Airport is constructed at an elevation of 4590 feet, which makes it one of the highest airports in India.
The beautiful antiquated town of Pakyong fascinates visitors from near and far with its wonderful weather and elegant natural magnificence. Those people who visit this place, return back with long lasting memories, tranquil mind and with a promise to visit again. If peaks, vegetation, no crowd, and waking up to the beautiful music of chirping birds is the idea of your perfect relaxed vacation, Pakyong is the blissful destination for you.
Spiti- a jewel still to explore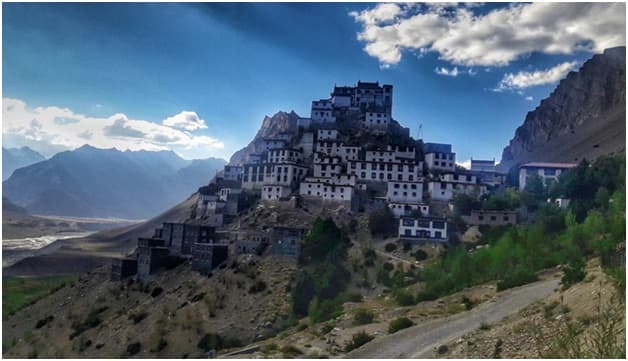 Spiti is a desert mountain valley situated in the Himalayas near Himachal Pradesh. Its journey is quite adventurous as one has to face the dangerous rocky path, with no fuel stations for hundreds of miles and also confronting the low oxygen level due to high altitude.On the other hand it certainly offers amazing scenery that how the setting changes radically from green pines to Rocky Mountains, and how the smooth drive gets problematic and from then on dangerous on rocky paths.
The rugged scenery, small towns and old simple complexes will all be a part of this haunting journey. Spiti is reachable only by road and there are two means to reach here, either through Shimla or via Manali. The way via Shimla is open during the course of the year and the one via Manali opens only with the opening of Rohtang and Kunzum passes around August. The best time to travel Spiti-the Himalayan jewel, is in the middle of the months of July and September.
Author Bio:
Abagail Claudia loves travelling around the world. She currently works for a company that specializes in cargo from UK to India, hence had visited India a lot lately.