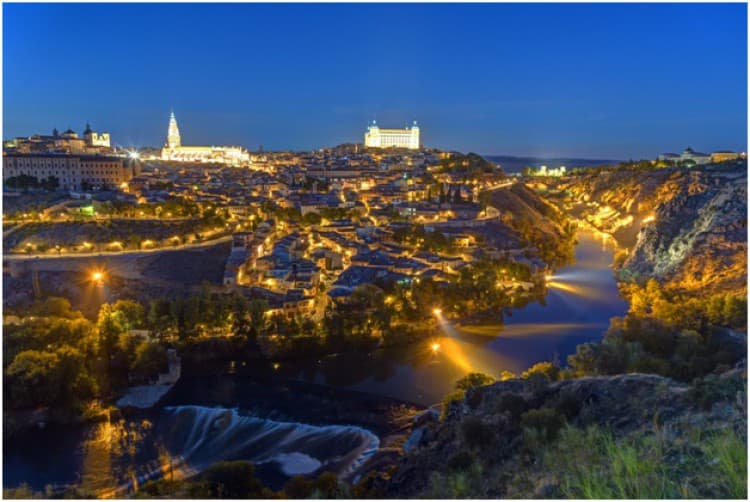 When someone mentions Spain, people automatically think of tapas, Flamenco, toro and paella. I can't blame them really. A lot of travellers do tend to paint that kind of picture about Spain.
If you'd ask me, I would strongly associate Spain with warm celebrations, hospitality, architectural brilliance, rich culture, and interesting history.
Over the last decade, I was able to visit the country several times, both for business and pleasure. I've tried doing so many things and exploring countless attractive cities.
Because I come here often, I invested time to take Spanish language classes. I certainly didn't want to feel left out whenever I gathered with my Spanish-speaking friends. Plus, I find the Spanish language quite interesting – but better make sure that you practice Spanish lessons with friends first before setting out into the streets.
There is definitely something about the R sounds in the language that makes the language sound so romantic.
I assure you, visiting Spain is definitely something you should add to your bucket list. To give you an idea of what you should do while in Spain, I created a detailed travel guide below – enjoy. 🙂
Where to go 
Barcelona
Barcelona is a popular destination for solid football fans. When I was in Barcelona, I met up with my friends and we watched an El Clasico match. It was really fun, but the tickets prices were a little bit high for my liking – spent €475.00 on a single ticket… Geezz. The atmosphere in the stadium was electrifying though.
Then after the match, I went on a trip to explore the Montserrat Monastery. It's an abbey sitting on top of a mountain and overviewing the countryside.
After my hiking excursion, I visited the La Sagrada Familia, Casa Mila and Casa Batllo.
I also spent a few hours getting lost in the hallways of the Museu Nacional d'Art de Catalunya.  The MNAC has one of the most fascinating Romanesque art collections in the world. 
Valencia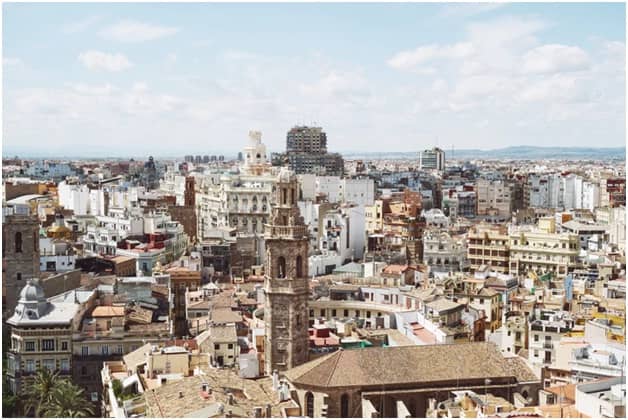 Valencia is a port city situated in the southeastern part of Spain. It's a city where old meets modern. Some of the interesting buildings I saw in Valencia include the Ciudad de las Artes y La Ciencias, a sophisticated park fo science and culture buffs and the La Lonja de la Seda, a 15th-century Gothic building.
For many people, Valencia is the birthplace of paella. But, apart from Paella, Valencia is widely renowned for the Falles, an annual festival celebrated every March. 
The Spanish city is also famous for its ceramics, traditional dresses, and jaw-dropping architectural feats.
I love coming to Valencia for its breathtaking beaches, lovely weather, inspiring street art and proud tradition.  
Ibiza
Ibiza is one of the party capitals of the world. It's a lovely island in eastern Spain.
It's the best place for maximum relaxation. You can find yourself sitting under the sun, sipping your go-to beverage in one of the lovely beaches of Ibiza.
As a popular destination, Ibiza offers top-notch entertainment hubs, nightclubs, and beach bars. Lose yourself in the crazy and fun trance and house music in Ibiza.
Partying in Ibiza takes me back to my days in London when my girlfriends and I called a dwarf for hire to check out all of the awesome pubs in the city.
What to eat 
Paella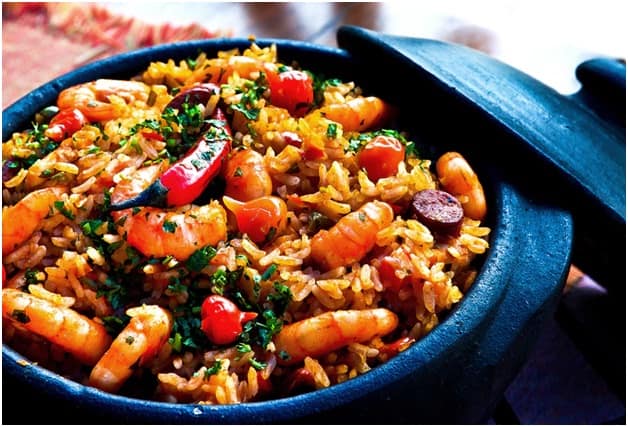 One of the many reasons why I love Spain is its absolutely mouthwatering paella. My mom cooks paella, but I guess she just can't make it as delicious as those made by my Spanish friends.
This delicious dish is well known all over the world. It's basically a dish which consists of rice, seafood, saffron, rosemary and a ton of other yummy things. If you're a vegan, you can order a veggie-based paella.
Take note though that you must order the dish during lunch. Meal time's start late in Spain, so I recommend taking snacks with you especially if you roam around the city. 
Tapas
Tapas are bite-sized snacks served all over Spain. The toppings differ depending on the restaurant you go to. While tourists usually treat tapas as snacks, it's served around 9 to 11 pm in Spain. Sometimes, they even serve it on midnight.
Eating tapas is mostly a social event, so I suggest enrolling in a Spanish language class before you fly to Spain.
Crème Catalana
It would be a shame to miss eating a nice dessert after eating a savoury meal while you're in one of Spain's finest restaurants.
Crème Catalana is the perfect Spanish dessert. Essentially, it's burnt custard. It tastes quite similar to the ever famous dessert crème brûlée. The only difference is that Creme Catalana has cinnamon and orange zest.
Drink a glass of Barcelona wine
Spain is among the top exporter of wine in the world. Don't be surprised to find more than 400 types of wine in a typical Spanish restaurant menu. 
Spain is truly one of the most marvellous places on earth. I've been here a few times and I don't see myself getting tired of visiting this country. Feel free to follow the travel itinerary I shared above for your upcoming trip to Spain.