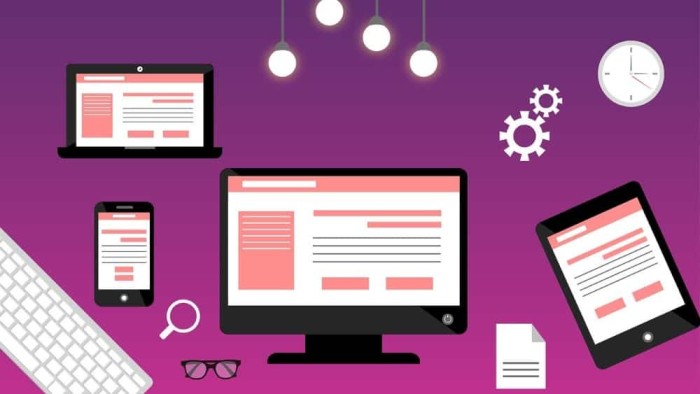 Designing a website is not just about the way it looks and how it functions. Primarily, yes, those are two aspects of web design that make the base. With the age of technology that we are living in, the importance that a user experience holds is crucial to the business generated by the website. The design field is full of ideas and opportunities that keep fluctuating, even faster than seasons! A designer must be aligned with the current trends of what's working and what's not in order to design and create the best user interface there exists. Designing an experience altogether requires good skill, an eye for detail, and of course, handy tools!
Here are your saviors: A comprehensive list of the best design tools to help create the best UI/UX designs in 2021!
Figma
Prototyping for an all-rounder web UI/UX design, Figma has a broad set of features that enable the entire team to collaborate easily. A cloud-based software, Figma is exceptionally well equipped for creating wireframes as well, as opposed to the usage of Figma for graphic design and prototypes. The freedom to create in Figma is infinite and helps create wireframes with low or high-fidelity. Easy file sharing and a collaborative environment make this software the favorite of design teams in most well-established firms as well as startups. If you're a web or an app designer, give Figma a chance and unleash your creativity.
LucidChart
A small business' asset, LucidChart is very handy and easy to use. It has the best and the most reliable wireframing resources in the market. The basic and free version is great to start as you can start building and creative just with an email ID. Marketed as an ideal tool for designers and product managers, it helps visualize the functionality of the component being designed crisply and concisely.
NinjaMock
To design a wireframe, build a mock and test the same, NinjaMock is your winner. Mobile app or web pages, NinjaMock helps build these well with its 200 elements incorporated in the free version. This software is easy to understand and helps the user get the hang of it faster than most software out there. Wireframes created with NinjaMock are fast and efficient, owing to the identity linked and living up to the name of the product.
Wirefy
The believers of "No two individuals design alike", Wirefy is made for designers, by designers. The free wireframe tool is a perfect place to get started and there is no interference from the software as to how and what you should design. It is a platform for the designer to go crazy with ideas and receive feedback as well. This software helps create a strong community of designers, helping them get better every single day.
Cacoo
If you're a student, a professional, or a business, your search for design software ends here. Cacoo is one software that fits everyone's needs, is great for collaborative projects (it is cloud-based), and helps create mocks, wireframes, mind maps, and flowcharts. This software is efficient, heavy on quality metrics, and supports designs for Android, iOS, and the web.
WebFlow
Want to build a live website with no coding? Webflow is your choice. While prototyping, Webflow enables the building of a live website that helps understand what the result is and make necessary changes then and there. To create high-quality prototypes, the software has pre-built complex elements that can be used to make a website that can be in production at the click of a button. This software is efficient yet risky but a great way to learn and improve as a designer.
Wireframe. cc
A minimalist, simple and well-designed wireframing tool. This software helps focus on what you're working on by showing you relevant tools that are the need of the hour. Instead of spending time understanding the complex functionalities of the software, Wireframe. cc helps you stay focused and get the work done in no time.
AdobeXD
Adobe, the master of all software, has made an extremely user-friendly software that is, wait for it, absolutely free. AdobeXD is a wireframing tool that is accessible and easy to learn. A great place to start and scale up as it helps the trajectory of getting things moving, quickly. Designing to build things, everything happens at a fast pace and as an Adobe product, it will not disappoint you.
Proto.io
The power of a design when coupled with speed and efficiency can give you mind-blowing results if you use this software. Perfect for Demos, Proto.io has a subscription fee that starts post 15 days of a free trial. This software recreates a user experience and can depict the functionality, style, and strength as well as depth of design.
Sketch
A User interface/ User Experience design tool, Sketch, is exclusive to MAC users and has a variety of features to help you get started in the field of design. With a powerful device like Mac, having a designing software and creating it becomes seamless. Sketch is a vector-based design tool that comprises multiple options for borders, gradient tools, and blending modes to help create elements that are visually appealing and help systematically style the content.
Depending on each designer's requirements, the software choice differs. However, designing is a field that requires extensive thought and a lot of work to make it a reality. The first step in doing so is understanding what your needs are and which software to use. There are many tools in the market to begin, scale-up, and improve your skills with. Hope that this list leads you to where you want to be. Happy prototyping!
Author Bio:
Belinda Mathew is a passionate blogger and content writer for Designpluz, A leading 
Web Design Agency Sydney
, mainly interested in Web Design, Branding, SEO, and social media campaigns. She is an expert in providing recommendations for a new company website, wrote new content, Also Developed user guides, newsletters, and various online promotional pieces.