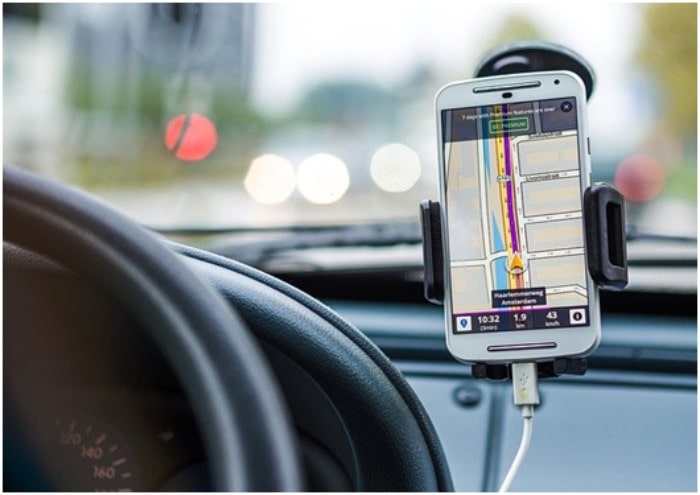 If you were ever into Harry Potter novels in your childhood, then it's possible that you vividly remember the flying car scene featuring Harry and Ron. In reality, flying cars may still be a far-fetched idea, but we have certainly come a long way since then. The growth of the automobile industry with the advent of technology in the last decade alone is nothing short of magical.
The conventional vehicles, which only comprised basic functionalities, have now morphed into more connected cars with modernized features. The presence of some of the driving forces of technology like big data, cloud computing, AI and the Internet of Things (IoT) have enriched the automotive industry.
With that thought, let's delve into some technology trends doing the rounds in the domain of the automobile industry.
Road condition analytics and navigation
One of the fascinating uses of IoT in automotive is navigation assistance and road condition analysis. Smartphone apps with AI can determine the condition of roads in real-time. This allows the drivers to stay informed about road closures, construction work, speed limits, and accidents, on his/her route. Empowered with this data, the driver can choose to take an alternate route to reach the destination.
The smartphone apps come with a navigation facility. This helps lead the driver to his/her destination while also offering the most optimum results based on real-time road conditions and traffic. This detail can be precious to drivers who are travelling through unknown roads.
Predictive maintenance
Predictive maintenance is a technique of collecting data through different tools to "predict" possible issues in a device before it fails. Predictive maintenance is controlled by AI.
Maintenance activities can be scheduled for the device to prevent its failure. The most prominent examples of predictive maintenance in the automobile industry are found in car maintenance and manufacturing.
Constant connectivity
One of the top technology trends in the automotive industry suggests that every consumer's car should come equipped with Wifi and connectivity tools. This means consumers will have access to music, social media, and advanced mobile apps while driving.
With so much advanced connectivity, vehicles will be gathering a huge amount of data on destinations, routes, drivers, patterns of traffic, preferred music, hotels, restaurants and also gas stations. Above all, there will be a requirement for managing and keeping such data secure.
Firmware over the air (FOTA) update
FOTA is a remote software management technology that allows wireless firmware update on embedded systems. The automobile industry is used to update vehicle ECU (Electronic Control Unit) software with new features, replace older versions of firmware, and initiate bug fixes.
A firmware server found in an IoT Cloud Infrastructure sends new firmware for the vehicle's ECU through a wireless channel like WiFi or GPRS.
At the time of the FOTA update process, either the existing firmware in the vehicle ECU is replaced with a brand new firmware image, or a patch is included. The required changes are thus, upgraded in the ECU with the help of remote connectivity.
The use of AR in the automotive industry
Today, AR is applied to enhance driver safety and further enable them to move through the traffic. The drivers can now see the car at the left of them when taking a right turn. And even see ahead of a massive truck right in front of them. AR also assists with the safety of drivers.
AR technology trends in the automobile industry will also consist of assistance in redefining the long-established car design procedures. This is because manufacturers have found different ways to digitally prototype and evaluate their vehicle. This system will further save efforts, time, and investments in the manufacturing process.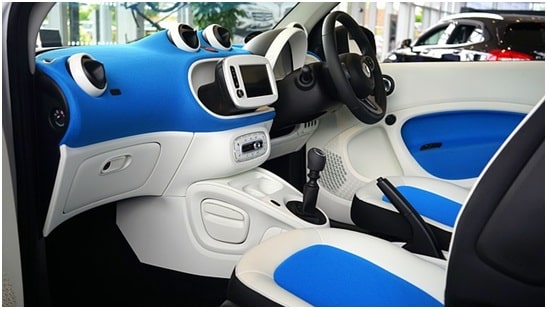 Vehicle-to-Vehicle Communication
Vehicle-to-vehicle communication or V2V is another new innovation in autos that enables vehicles to communicate with each other, things surrounding them and the road. So, how's this technology going to be helpful?
Similar to self-driving cars, this innovation can essentially help with reducing traffic, accidents, and fatalities. With V2V innovation, your car will receive a signal from the other cars in the vicinity directly. These signals will alert you about a potential accident or automatically applying the brakes.
The versatile cruise control system
Driving can sometimes be unpleasant too. But advanced frameworks like versatile cruise control can eliminate the concern of the whole experience. By using a variety of sensors available, versatile cruise control can coordinate the speed of the car before you. This means you shouldn't have to always be hitting the gas and brake in highway rush hour gridlock.
A few frameworks even allow the automobile to go into a total pause and continue automatically afterwards, making unpredictable traffic conditions less stressful.
Digital cockpit solutions
A digital cockpit in a car offers a personalised and luxurious experience to the driver and passengers. It also offers unfettered connectivity between the car and external devices. Driver safety and assistance are also considered to be of the highest priority in such a digital cockpit solution.
To sum it all up, a digital cockpit is the coming together of a high-end In-Vehicle Infotainment system. The system may include Heads-Up Display Unit (HUD), digital instrument cluster, ADAS (Advanced Driver Assistance System), and HVAC (Heating Ventilation and Air Conditioning) system.
Cars-as-a-Service is the way forward
Cars-as-a-Service or CaaS is an upcoming car rental administration that allows city drivers to participate in a ride-sharing facility. Smart gadget owners can signal a vehicle with driverless innovation through an app, which picks them up for their transportation needs. The crucial thing about the innovation is that no driver's permit will be required to get to one of these vehicles, as it would be a driverless system.
This indicates that the transport will be quite unique in numerous urban areas around the world, especially where pollution and traffic are burning issues.
End note,
The convergence of customer demands and the need for connectivity is reshaping the automobile industry to make more technological changes in the coming years. And who knows, the figment of JK Rowling's imagination might just come true someday, but until then automobile industry needs more innovations.
 Author bio:
RobertSmith is a digital educator, and academic counsellor working on behalf of a reputable firm in United States.Apart from his work, he's passionate about cars and travelling. He's also an academic expert for MyAssignmenthelp.com and offers assistance on essay checker tools.