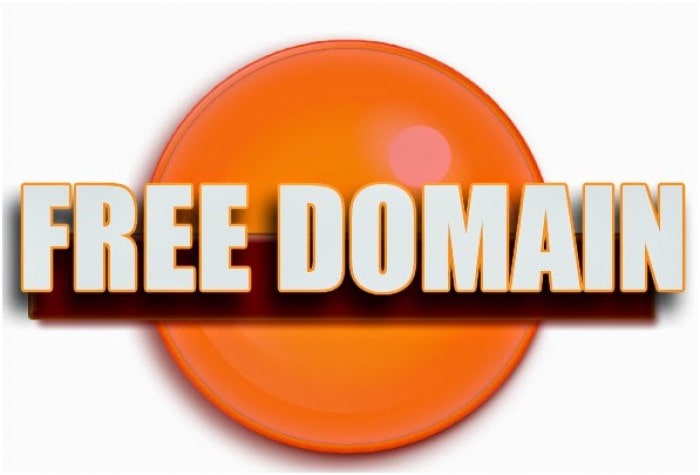 You chose a domain name when building your site. This makes it easy for users to identify your site from amongst millions of other sites. The domain name of a site should be as unique as a person's. It's given once and you have it for life. This means you should give it a lot of thought and care when it comes to naming your site.
To make your domain name unique, you will need to add a domain name extension, which is characterised by .com, .org, .net, and so on. Typically, you will have to register a domain name and pay a fee before you are able to use it. However, there are a few providers that give domain names for free, either in return for adverts on your site or when you buy a hosting package from them.
Domain Name Sources
There are a number of ways with which to create a domain name. One of them is to create a domain name on your own. Take your time to come up with one. This is free, the other way is to use professionals to do this. This is a paid service and may not be cheap. Each method has its advantages and disadvantages and you should consider both carefully before using any.
Creating a domain name on your own has its positives and negatives. The main positive, obviously, is it's completely free. This is a big plus, but this also comes with a downside. Creating a completely unique domain name is getting increasingly difficult to do. To create a good domain name, you have to possess certain skills and knowledge. If you create it amateurishly, your site might not meet the expectations you desire.
Paid and Free Domain Names
Some website builders like Wix, WordPress, Weebly and Squarespace to name a few, can provide you with an absolutely free domain name.
Actually, what these website builders provide you with what is called a 'sub-domain'. So, instead of having your domain name and domain extension outright, you have to link it to the domain name provider. For example, instead of www(.)example(.)com, you will have to make do with www(.)yourname(.)example.com.
As you can see, a free domain name, while it has its uses, is not always a good thing. Especially if you intend to brand the site and use it for long term business.
Two major reasons you would need to avoid free domain names are:
It's free to use but it's not yours. The website builder owns the domain name completely. If for any reason you decide to switch website builders, you cannot take along your domain name, which is actually just a subdomain of its own domain.
The subdomain is an extension of the website builder's domain. You cannot have your own unique name. Your domain name will be an extension of the service provider's domain.
Some Advantages of Free Domains
A free Domain For A Year
Most free domains will give you a free domain for one year once you register. This is useful for a website or blog that will be used for less than a year.
Events, College Fests and Competitions
These free domains are perfect for one-off events, college fest and competitions that have a short life span. They can be set up easily and only need to remain alive until the event date or the competition is over. After that their usefulness ends and this will save a lot of money on the registration of a domain.
For Simple Bloggers
Some Bloggers just want a website that will last for less than a year, maybe they want a journal that chronicles for a certain time period and after that is of no more use. Such a domain will be invaluable.
Web Development
In beta testing and the development of a website, a temporary free domain could be beneficial and once the site is ready, the site itself can be ported to the permanent site.
Short Period Websites
For many short period websites, it would be a waste of money to pay for a domain name that would last for the whole year. Using free domain names will be a great gift and save money.
Some Disadvantages of Free Domains
Ownership
The biggest problem of free domains is simply, you don't own the domain or subdomain. You don't truly own the website. The domain provider owns the website and they have the authority to do with it as they please. They can take away your carefully constructed and curated website from you at any time if you break any of their rules, regulations or policies. Sometimes you could get reported by a disgruntled user and your site can be taken away.
Limited service
It is limited to only a year. If you want to use it for longer than a year, you will have to pay to renew the use of the domain. These types of domains are really only useful for a short period of time. If you want to create a blog or website you intend to use for a long period of time to invest in a paid domain.
SEO Unfriendly
It's difficult to index free domains in search engines. If you want to enable good SEO for your blog or website you have to use a paid domain. Free domains will be only a hassle.
There Is No Guarantee It Will Appear In Search Engines
Google could ban any free domain. If this occurs to your domain service, then your free domain, or rather, your free subdomain instantly ceases to be searchable on Google. Google has done this in the past. Banning .co and .cc. Even though they are once more being accepted, your free domain service provider can be banned at any moment, this will ensure your domain disappears from search engines.
The Subdomain Naming Issue
A subdomain as your main site will always look unprofessional. Another great disadvantage to the subdomain name is that visitors will find it difficult to remember your subdomain. A pillar of naming your domain is to try to keep it under 10 – 15 characters. This is tough when you're adding another 5 – 10 characters to your domain name that will be difficult to remember. An example 'fussycat.com' or 'fussycat.wordpress.com', which looks more professional?
The Advertising problem
Google Adsense which is by far the largest and most influential advertising network online will not allow subdomains to advertise on their network. This creates a problem for creating advertising for your sub-domain.
Utilizing Your Free Domain to the Max
There are a lot of disadvantages to using a free domain, but that doesn't mean they are of no use at all. In fact, they have a myriad of uses and a lot can be gained by using free domains. A free domain is a very practical option when you want to beta test a new site or a new online service.
Temporary sites and blogs can take advantage of the free registration and those that are in the early stages of development of their site can use it as a staging and proving ground.
A free domain can also be used as a staging site for a proof of concept site that can be upgraded to the real thing when proven viable. One should ensure that the service provider can seamlessly upgrade the free domain to a paid domain without any loss of data and or progress on your site.