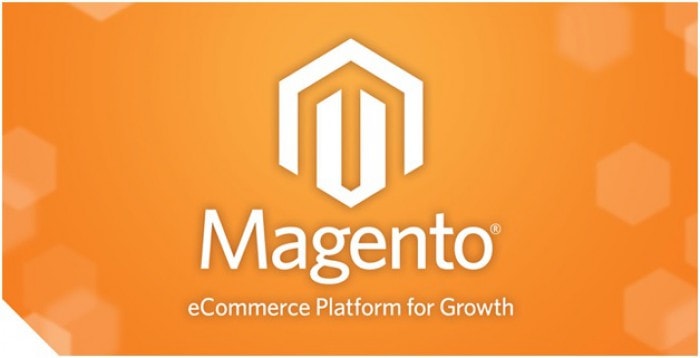 If you are planning to convert your PSD design into a fully functional shopping store, the best option would be Magento conversion. The reason for this is that Magento is known for its cost-effectiveness and produces the desired results when running e-commerce stores. Magento is also recommended by most developers around the world when it comes to building websites.
Why pick Magento Development for your PSD conversion 
There are several reasons why Magento is the preferred choice for PSD conversion, one of them is that the e-commerce store builder has matchless features that allow users to build awesome online stores that suit their business requirements with international standards. You also get flexible output with PSD to Magento conversion and you are guaranteed with an online store that works seamlessly. This is why many developers globally want to work with Magento in developing online stores.
Magento is also a powerhouse in e-commerce development running over 40% of online shops globally. Besides being a web development platform, Magento creates websites using the latest trends that are favored by many shoppers and store owners. Online shopping is not what it used to be 10 years ago and if you don't go with the flow you may end up shutting down your store. Regardless of the business size, Magento will build your store accordingly. From small stores, medium-sized, to large enterprises, PSD conversion will work well with Magento development.
What are the main factors to consider for quality PSD to Magento conversion at reduced costs?
Have a plan and analyze requirements 
When thinking of PSD to Magento template conversion the first thing that you should consider is a well-laid plan and requirement analysis. To begin with, have a detailed strategy that evaluates all aspects of an online store. This could be in the form of a rough framework or feature list of how you want your store to look like. Have a strategic marketing campaign to promote your products on the e-commerce store. The problem with many store owners is rushing to develop an online store and sit back waiting for clients to discover your store. It doesn't work that way. You need to put some work on your store to make it successful.
Have your PSD files Prepared Efficiently 
After analyzing your store's requirements and coming up with a great marketing strategy, the next thing is to go through your PSD files to ensure that everything is in order. The PSD designs should be prepared efficiently. There are many graphic designing tools to help you with this task and my favorite is Adobe Photoshop that has all the juice needed to produce the best web designs that are clean and attractive. This is the most trusted image manipulating tool and is used by many web developers to create websites. A lot goes into creating and stylish web store that is appealing. Check for elements like font size, color, and logos to ensure that they are in sync with the layout to make it visually appealing. Your online store should be attractive to lure in prospective customers making it easier to convert them into loyal customers.
Slicing the PSD files
The mod important step in PSD to Magento conversion is slicing the PSD designs into various layers. This process is vital for simplifying coding and ensuring that the conversion is done effectively and efficiently to avoid future technical issues and endless errors. A high level of precision is required to make this process fast and effective. Coding is a complex process that demands services from experts who know what they are doing. You should never do this by yourself especially if you have zero coding skills because you may end up messing up your site or worse yet crash your site. Every element must fall onto its place even the smallest one has to be saved as a separate element in the PSD file.
PSD to HTML and CSS
Now That you have completed the slicing process the next step is to code PSD images into HTML/ XHTML format. This is to make the design appeal visually and also use a CSS style sheet. The sheet needs to be linked to your preferred style to replicate the stripped HTML page. This is necessary for a coherent transformation with the Magento platform. If you want to make your store work as it ought to, all these steps should be followed to the later. Many entrepreneurs fail to observe some of the steps which eventually make their Magento stores inefficient.
HTML and CSS Integration into Magento
When you've finished coding all the PSD files into HTML or XHTML, what follows is the integration of all coded into the Magento E-commerce platform. This is also an important step in the development process that requires total concentration and focus since you will need to create folders, directories, and subdirectories. This step also presents an opportunity for you to make your designs attractive and presentable for your visitors to have a wonderful user experience. In a mobile device age, you also need to make your store responsive to any kind of mobile device. This is important now that Google is using mobile-friendly websites to rank websites.
Adding Data to Magento Theme
After HTML integration with Magento, the next step is uploading data to your shopping site. This process is time-consuming because it involves a lot of tasks and you will have to include vital information such as product range, price, terms, description, categories, images and many more.
QA Testing on your E-commerce site
Finally, your store is ready for operation and the last step is testing your online store. After you have entered data into your website, QA testing is necessary for checking the features, functionalities, and the website's workflow to ensure that everything is working perfectly. The test is conducted on multiple browsers to ensure the store runs smoothly on all of them and also responsive to mobile devices.
Final Remarks 
Overall, PSD to Magento conversion services makes e-commerce websites run accurately without any technical hitches if done by an expert who understands code very well. You will get commendable solutions that will easier your store run smoothly. The tediousness of Magento conversion demands precision and accuracy because it involves a lot of data entry, so if you are thinking of converting your PSD into Magento, reach out for professionals for exemplary services.
Author Bio:
Naman Modi is a Professional Blogger, SEO Expert & Guest blogger at NamanModi.com, He is an Award-Winning Freelancer & Web Entrepreneur helping new entrepreneur's launches their first successful online business.