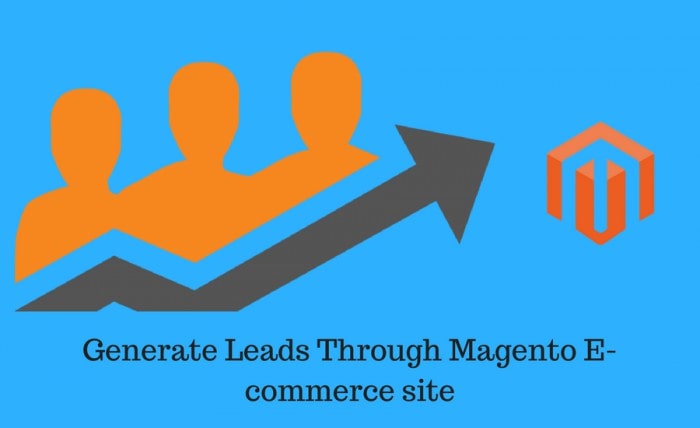 Magento, the open source eCommerce platform that allows businesses around the globe set up their own online store has been quite effective in promoting some of the leading brands and upcoming ones in the online market. One of the major aspects of any marketing strategy is developing leads so that there is not only an expansion of potential customer base but also an opportunity of doing business with them. There are quite a few things that a Magento Developer needs to consider while developing an online store. These will help promote the business in a better way and ensure that slowly and steadily there is a considerable popularity of the respective brand in the online marketing domain. Let's have a look at some of the key points which need to be taken into account by any Magento development company while opening up their online store.
1. Search Engine Optimization 
This is undoubtedly one of the major areas to focus for any Magento developer while setting up an online store. One needs to make sure that the rank of the website is significantly higher on a search page for any related or relevant search based on the products available in the store. This can be achieved by taking care of a few options which majorly decide the rank of a website on a search result page. The website needs to have a clean layout with a significantly low load time as this is a major parameter considered by search engines. Recently, search engine giant Google has included responsiveness or mobile-friendliness of the website as an important factor to consider while deciding the ranking of websites in its search result page.
2. Effective utilization of Email IDs
Almost every online store asks for an email id while signing up for an account. It sounds like a pretty straightforward strategy to collect email ids and then use the same for online marketing and sending out emails related to offers and discounts on the products available at the store. However, this is not the case. People over the internet are reluctant to give out their email ids if they have nothing to gain from it. Mostly, these online stores come up with lucrative signup offers like a huge discount on the first order placed or something similar to ensure that customers sign up and, in the process, share their email ids.
3. Referral Strategy
Using customers to bring in more customers has been a trend ever since the business began on this blue planet of ours. Online stores need to come up with effective referral plans for their present customers in case they recommend the store to someone. Websites can offer discounts of a certain percentage on the purchase or provide cashback for the same to make referral plans lucrative enough. If an existing customer feels that there is some personal benefit in bringing along more people to the store, it is quite possible that he would refer it to a group of people who might be interested in what the store deals with.
4. Pay Per Click and Social Media Advertising
With a proper search engine optimization strategy, effective usage of collected email ids and a proper referral plan in place one needs to make sure that to increase its reach to potential customers and generate leads, effective advertising strategies are in place. Pay Per Click Ads allows for a website to be displayed higher in search results without having to worry about its rank on the result page of a search engine. Social Media can be used as an effective platform to promote the website and its products. Any offers made available on leading Social Media platforms like Facebook, Instagram, or twitter is sure to create leads to the website as they have a considerably large user base.
5. Customer Support
This is a nice to have feature for any online store. The customer support can be provided both in the form of Online Chats or a Customer Helpline to sort out and solve any issues which customers face. This would enable potential customers browsing through the website solve their queries and better understand the deals, offers, and promotions if any to decide on their purchase. We can also include features like posting the queries and requesting a call, in case the customer support is not instantly available. A potential customer would always want all his doubts and queries clarified to ensure that he is able to get the best deal available out there. In such cases, customer care executives come in handy by explaining and helping them out with their issues.
These are some of the points one needs to consider to ensure successful generation of leads for a website. Although things like Search Engine Optimization do take considerable time in being successfully implemented, it is worth the wait. These strategies will not only help in generating leads to the business on the Magento based Online stores but also help towards successfully increasing the business of the website. It needs to be clearly understood that generating leads for an online business is quite different from that of an offline one. In this era of booming data, effective utilization of usage pattern through mediums like social media can be used to generate recommendations and offers which are customer specific. The same can be made available in the form of Ads on social media platforms and can also be mailed to the respective email id of the leads. The aforementioned strategies should be considered by any Magento developer while creating and promoting an online store. Even if some of these do not provide considerable leads in a short time frame, in the long run, the business would certainly reap benefits from them.