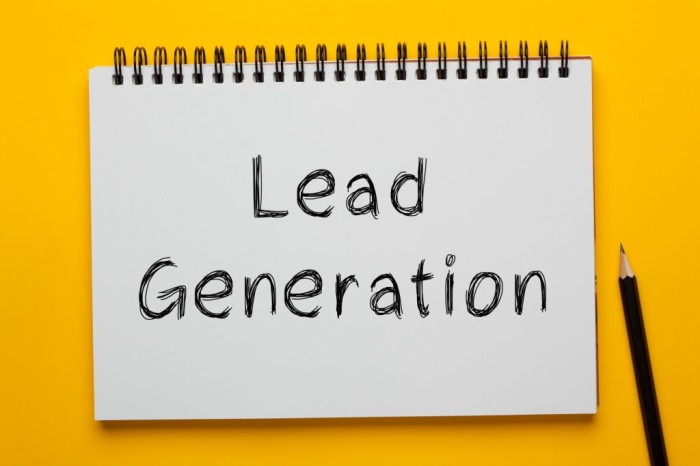 The digital age has improved the way we conduct business, and it is critical for marketers to keep up with the demands of their prospects by developing a well-oiled lead generation machine.
1. Webpage Optimization:
Firstly, you start from the very beginning, and because your website is the main driver of all traffic, you need to test if it is working properly or not. Site loading errors, lag time, and poor user interface drive traffic away rather than more. Several resources help you search your website for any errors.
Knowing which clients or organizations have visited your website is important for different marketing purposes. It can later be granted to a sales representative for a specifically planned follow-up conversation to land in more clients.
2. Optimize Your Local SEO Site:
Organic search is one of the most important methods of long-term lead generation. Yet, with more than 200 factors affecting how Google will rate your website inside SERPs (Search Engine Results Pages), it's hard to know where to start. I assume that a hard hitter for the lead generation is spending time optimizing local SEO. Based on the most recent Word Stream, 72% of customers who searched locally visited a store within five miles of the location they searched.
Local SEO will allow your business to tap into the local community and help users find you when you need it most. As mobile continues to rule, local SEO will make a major difference by bringing more customers to your front door. Begin by ensuring that your NAP (Name, Address, and Phone) is consistent across your website and in listings such as Yelp, Facebook, and Google My Company. Another good idea is to ask happy customers to leave a review or to make it very easy for customers to review your company.
Reviews on third-party sites boost the odds of finding eligible prospects without spending a dime! Also, make sure that your Title Tag website contains the main word that you want to use in addition to your area, state, or neighbourhood. Offer it some time, and then check your business by searching for your keywords and seeing where you rank.
3. Invest in New Technology:
Emerging technology is setting a trend in the market.
For example, smartphones are on the trend all over the world. Subsequently, most people access their mail or search websites via smartphones or tablets; this demonstrates that you should invest in making your marketing campaigns compliant with these devices so that you can meet the full number of customers.
In summary, you should keep an eye on emerging technologies and platforms through which you can gain more leads for your company.
4. Personalizing the Content:
The generic version of the landing page will never do you any good and will not improve the conversion rate because it still targets a wide range which, in this case, is not a good thing. The prospects of your website can be improved by providing the end-user with customized content.
5. Liquidity Paid Social Media:
It can be a strong platform for the next generation. To be successful in obtaining leads via social media, you need to spend time and energy in creating a dedicated audience so that you can turn those individuals into leads. The first challenge is to figure out which tool is right for your company.
You can operate paid social ads on Facebook, Twitter, LinkedIn, Instagram, and Pinterest.
The majority of internet users are on Facebook, and about 84 percent of marketers choose to use this site to drive traffic and gain leads. Facebook Lead Advertising is one of my favourites for lead generation. This ad format allows users to submit their details without ever leaving Facebook. Advertising tactics that include 'Subscribe to Our Newsletter' or 'Limited Time Offer-20% Off Your First Order.' Lead Ads is also a great medium for promotional campaigns because most of the time your website users will see the ad so you can use that opportunity to have an incentive to take it back to your sales enclosure.
6. Email Segmentation:
Segmentation is the division of email subscribers into smaller segments based on defined criteria. Usually, segmentation is used as a personalized tool to offer more specific email marketing to subscribers based on their geographic position, preferences, history of transactions, and more.
On top of this, our research found that marketers who used segmented campaigns noted as much as a 760 percent increase in revenue–and rather than 76 percent of marketers say their email marketing strategy requires simple segmentation.
Build segments that group your subscribers by different geographic locations if you want to send localized messages to your respondents. Used an email category focused on location with dynamic content to increase our click-throughs 13 percent in a recent campaign.
When you are selling a lot of different items, these categories will help you attract consumers who are more likely to be interested in similar goods and services.
If you are selling a lot of different items, these segments will help you reach consumers who are most likely to be interested in similar goods and services.
You may also classify subscribers based on their past actions to open or click inside your email campaigns as long as you have the correct permissions from your subscribers.
When you are interested in engaging the most involved email subscribers or customers who are at a particular stage in the marketing funnel, this section will help you recognize the customers who meet those requirements.
7. Use Content Marketing to Establish Thought Leadership:
Ought leadership is a strategy used by content marketers to create respect for themselves or their company leaders. The main aim of thought leadership is to be accepted as an authority and to be used as a tool in your profession. To become a thought leader, one should create and promote informative, helpful content and become involved in the industry community, especially on social sites.
Let's understand the role of leadership strategy:
Know your audience and continue to learn about them.
Be interested in social media.
Publish material in several locations.
Analyses what the rivals are doing.
Build useful content for you.
8. Live Chats and FAQs:
You may have a separate complaint and question page, but half of the customers don't bother sending their queries because it's time-consuming. The only way to know what most of your guests really are looking for is if you meet them on the spot. You can also connect blog posts to the FAQ page to generate more leads. This will not only benefit your clients but will also guide them to the goods you sell.
Take a second and discuss:
Digital Marketing West Palm Beach agency provides a creative and highly advanced way to produce leads from the agency's website without having to raise a finger.
Our 'Lead Generation Plugin' allows your website visitors to request an automated local search audit via data capture, after which you can follow up with a potential client, audit in hand, to provide your services.
At the tail end, you can completely manage the leads created by this method, creating a process pipeline that delivers results immediately.