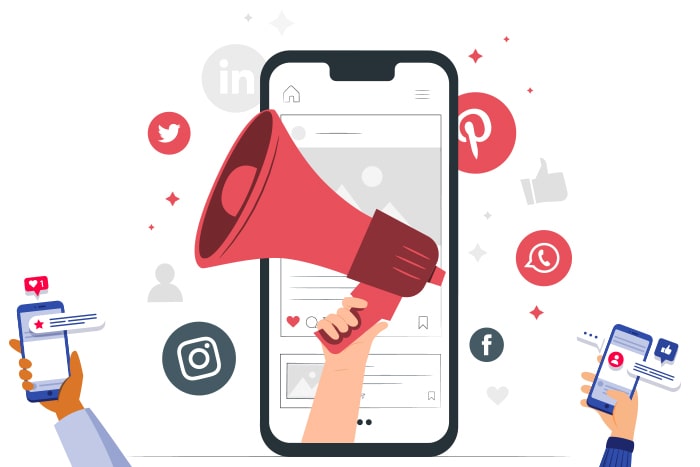 It's hard to believe that just a few years back, social media was not more than a growing trend. At that time, social media networking sites were visited just to make new friends.
But, slowly the trend evolved and everything changed gradually!
Today, social media is the focal point of our lives.
According to a recent survey report, 3.8 billion people are using social media across the world.
Whether it's about businesses, celebrities, influencers, politicians, students, employees, or anyone else, social media has occupied a special place in everyone's lives.
For businesses, social media has now become the most important part of their online marketing strategies, respectively. It has completely revolutionized the way businesses market their products or services.
There are endless benefits of social media marketing. With the help of social media marketing, businesses can create a buzz around their products to attract the targeted audience. It is a great way to enhance a brand's visibility in digital space.
But, social media networking sites have become very complex now. Most of the businesses and brands are on social media to promote their offerings, which make social media marketing a challenging technique for amateurs as well as professionals, owing to extreme competition.
With so much going on, it's quite difficult to achieve your business goals and objectives.
Following are the few interesting tips that may help you to boost your brand's visibility on social media:
Turn Your Focus Towards the Right Things
Many businesses work around a misconception, that they need to be active everywhere from the most popular social media channel of 2020 "Instagram" to an image submission social networking site "Pinterest".
However, it's important to understand that your audience may not be present on every social media channel.
Then, what is the point of wasting your time and resources?
Instead, focusing on a particular social media channel is quiet easier and may help you reap better results.
Wondering how to decide the best social media channel for your business?
It's not that difficult!
The best way to find out an appropriate platform for your business is to watch your audience. Organize a survey to understand them. Keep your eyes on the insights section of your social media channel. By doing so, you can easily find out the best social media channel for your business. Also, don't forget to keep a tab on your competitors.
Mark Deadlines for Yourself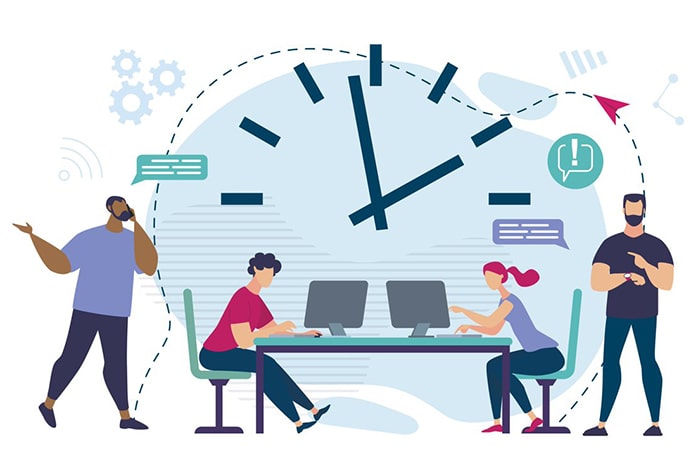 Are you struggling to achieve desired 'likes' or 'shares' on your social media business page?
This is one of the biggest challenges for social media marketers.
Creating a strong social media marketing strategy requires a lot of time and efforts. But, if you are not working within deadlines, your whole strategy may go in vain.
Marking deadlines is paramount to achieving your social media goals!
Thus, while creating social media goals, it's better to divide them as deadlines. This helps in making your social media goals attainable. It's the best and easy way to accomplish your social media goals.
Optimize Your Social Media Handles
You may be aware of a connection between google algorithms and SEO tactics. To rank higher in search engine results, regular optimization is required. Similarly, for better visibility, social media optimization is required.
Here are the few tactics that you should know while optimizing your social media handles:
·         Make the username easy to remember
·         Upload cover and profile picture related to your brand
·         Don't let "About" section empty, instead make it keyword-rich
·         Link your website with your social media page
By following these tactics, you can enhance the visibility of your social media handles.
Post Attractive and Compelling Images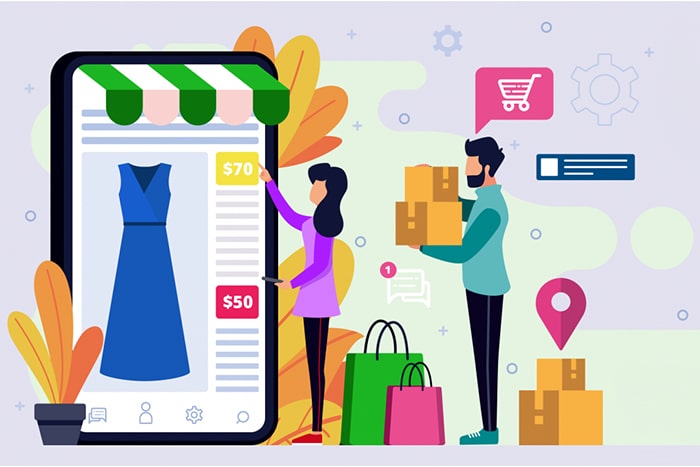 Visual content is the key to social media engagement!
So, it's imperative to craft unique, meaningful, and attractive images for your social media handles.
Creating compelling images for social media has now become important than ever! To get success in the social media landscape, it's important to 'wow' your audience. Thus, for every business, it should be on top priority.
Understand that the images you post on social media, will decide the fate of your online presence. So, create images that reflect your brand message. After all, there are lots of posts already running on social media channels, and your post may get just a few seconds to draw the attention of the viewers.
It's clearly fine, if you don't have any professional graphic designer. You can still create stunning designs by using tools such as Picmonkey and Canva.
Also, don't forget the importance of image size, as the size changes from time to time. So, do some research before creating an image. It's best to go through image size guidelines of every social media platform. Else, you can simply outsource your image designing work to any professional firm to get rid of this designing headache.
Select the Right Social Media Tools
Finding the right social media tool is one of the most important aspects of social media marketing strategy. With the help of the right social media tools, you can run your entire social media strategy effortlessly.
Social media automation tools help you maintain consistency in your social media marketing efforts. You can maintain and schedule your content, you wish to post on your social media channels. Apart from this, you can also have insights of all your social media channels at the same place. Planning to use a social media automation tool can be a great decision for businesses, as it simplifies things and saves time. 
There are many social media automation tools available in the market such as Buffer, Hootsuite, and more. You can choose any of them according to your requirements.
Wrapping It Up!
Undoubtedly, there's a huge competition in social media marketing, but the benefits are undeniable too!
If your business devoid of social media marketing, you are missing a huge opportunity to outshine your business in the digital era.
So, it's high time to take it seriously.
Author Bio:
Riya Roy is a technical content writer at Agdova Technologies. She carries expertise and a flair for writing on Management Consulting, Software & Analytics and Digital Media. Apart from distilling her technical ideas into creating innovative solutions, she is a practitioner of Electric guitar.