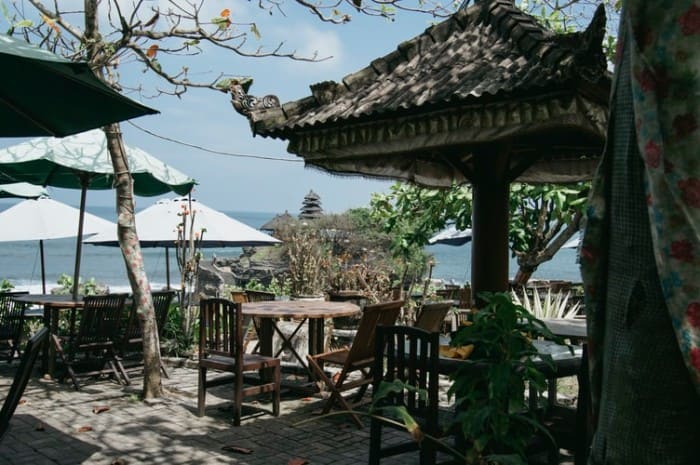 Patio furniture, at least the best variety, is designed to withstand the elements but this does not always mean that it can survive the colder and hot months to appear any less disheveled. You have to be actively involved in the care and maintenance of your patio furniture; otherwise, it is not going to offer you any value, which is the last thing anyone with sense wants.
My very first set of patio furniture was gifted to me back in 2011. It was a charming cream, wrought iron set consisting of tables and chairs that belonged to my sister and her husband. They hadn't had it for too long, which was great because it still looked pretty brand new.
But you know how it goes- busy schedules, tight deadlines and let's be honest, laziness got in the way. I was not as responsible as I should have been and I neglected to cover them using the plastic vinyl covers (that had also been gifted to me) during harsh weather. Needless to say, the furniture rusted. In less than 2 years, my sister couldn't even recognize her once originally delightful set.
A year ago, I decided to take the maintenance of my patio furniture seriously. I went through nearly 10 cans of cream-colored Rustoleum just trying to revive the set. The paint made the furniture look better, but the process just couldn't get it looking like new again. Eventually, I gave up trying as the only thing holding the pieces together was bonded layers of oxidized paint.
So when it came time to purchase my second set, I decided that I was going to do things a little differently. I knew I wanted rustproof furniture so I went for a teak furniture set. You will be glad to know that I have been very diligent when it comes to its care. It may have had something to do with investing my hard-earned cash to purchase the set, but that's a story for another day.
My primary mission here is to help you avoid the many mistakes I made with my first gifted set. I've learned the hard way how important it is to give your outdoor furniture the TLC it deserves. If you get things right, perhaps you-unlike me- will only have to invest once. So here is how to make your patio furniture last:
Try and use your patio furniture in covered areas whenever possible
This may not be a possibility for everyone. However, if you can, you should try and use your patio furniture in an enclosed set up. This way, your items will be exposed to fewer elements, which will drastically increase their wear time. Keeping your furniture somewhere such as a roofed pergola or a roofed deck would work well.
Weatherproof covers are a lifesaver
If you cannot keep your patio furniture somewhere enclosed as suggested above, then the next best thing would be to invest in weatherproof covers. Patio furniture can get very wet during heavy rain and snow. Weatherproof covers can protect your furniture so that it can maintain its original aesthetic for as long as possible.
Weatherproof covers are great to throw on even when the patio furniture is not in use. For instance, if you are going on vacation for a few days, you will need covers to keep your patio furniture secure just in case it rains. You do not have to throw on your covers every time it rains. You do, however, have to have them on if you plan on leaving your patio furniture outside during the winter months or harsh weather.
To make sure that your patio furniture is receiving full coverage, opt for weatherproof covers that are made using durable materials such as Oxford polyester, which will keep your furniture looking nice and clean regardless of the harsh weather or any debris that might come its way.
Invest in a deck box for your pillows and cushions
If you have outdoor pillows, adding a durable deck box to your patio furniture ensemble can be a game-changer. Your cushions, especially those made from cloth, are not resistant to the elements and they need protection from both the sun and rain. Use your deck box to store your pillows whenever they are not in use.
You can also use yours to store any outdoor toys that you don't want to leave outside. Avoid by any means necessary, storing your cushion in plastic bags as they are not breathable and will create the perfect environment for mold and mildew to thrive.
And don't worry. You can purchase weatherproof covers for your deck boxes if you want to protect them against harsh weather. Best of all, although most deck boxes are designed primarily for storage purposes, they can also double up as a bench whenever you need extra seating.
Prepare your furniture for the sun
On really hot days, you will need to protect your furniture and your friends and family from the sun. You've spent a great deal of time and money to create the perfect Pinterest worthy patio, so you want your furniture to be functional during the summer.
Unfortunately, without proper protection, you run the risk of damaging your outdoor furniture owing to sun damage. To prevent this from happening, you will need to cover your furniture using UV-protective stains that will prevent the furniture from rotting.
Even if your patio furniture is already UV stain protected, you will need to re-stain the surface regularly to keep it protected. When applying the UV stain product, ensure that you cover every nook and cranny of your furniture. Don't forget to use the product on your metallic furniture as well.
Final Thoughts
Not a lot of furniture pieces out there take a beating quite like outdoor furniture. Whether that means getting soaked at a pool party or braving the icy winter months, the abuse is inevitable. That is why it is so important to give you outdoor furniture the attention it deserves.
While modern materials used for manufacturing outdoor furniture are built to withstand almost anything, an annual deep clean can do wonders for any owner looking to make them last for years to come.