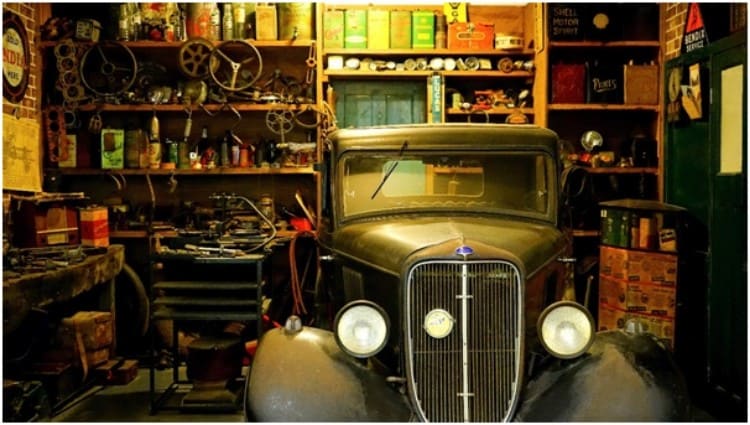 Upgrading your home or a part of it is exciting; however, if you are improving your home to increase its value, you can't solely adhere to your personal preferences. For example, when attempting to renovate areas of your home, such as the garage, you must make improvements that will give you the most return on your investment.
A garage is primarily a space for your car, but guess what, it can also be used for several other purposes. Most people have a big garage, but it looks nothing more than a disorganized storage area. One sure way to increase your home's value is by upgrading it.
So, let's dig in and find out how the following eight garage upgrades can instantly increase the resale value of your home investment:
Install a Storage System
No matter how many cabinets and drawers you have in your house, you will always need more. Home values increase in the eyes of buyers instantly when they see extra storage space.
Most homeowners utilize the garage space as a catchall for holiday decorations, sports equipment, and tools. So, depending on the size of your garage, you can install cabinets to organize and maximize the space.
If your garage doesn't have space for cabinets but already includes shelves, then you can purchase multiple bins and use them to store your things. You can label them and place them on the shelves so whenever you need something you can easily find it. Increasing storage options in your garage will not only help you store stuff easily but will also make the place look cleaner and bigger.
Get a New Garage Door
Having a garage door that is both functional and appealing is very important. This door is going to cover a considerable portion of your home's exterior, so if it doesn't look right, it may decrease your home's curb appeal. Investing in the right garage door will pay off for sure. Many experts back up the claim that the garage door plays a huge part when reselling a home. Garage doors come in all sizes and styles. You should pick a design that not only complements the overall look of the house but also reflects modern trends. You can  read more to learn all about garage doors and pick the right one for your garage.
Get it Insulated
If you live in a city with extreme weather conditions, it is necessary to insulate your garage. Insulation will help fight the weather and keep the space safe from extreme heat or cold. You can insulate the door yourselfif you are into DIY or hire experts to make sure your garage remains protected from the harsh weather.
Improve the Lighting Situation
Dark spaces turn away buyers more quickly than you can imagine. A dark garage isn't only unsafe; it also doesn't let the buyer fully view the areas you've improved. A perfectly lit garage makes the place look roomier and enhances all its useful features.
Motion-sensitive lights are a must-have in every garage. If you don't have them, get in touch with a technician today and get them installed. If the place needs rewiring, you should also get that done before bringing in prospective buyers.
Coat the Floor
Would you like a floor if it was cracked up and dull looking? No, right? Then how can you expect buyers to get impressed by your house when your garage's floor looks damaged? Applying the good floor coating is very important for your garage. Not only will it protect the floor and keep it damage free, but it also improves your house's chances of impressing the prospective buyers. High-quality floor coatings also have a topcoat to provide extra protection against breakage.
Get Solar Panels
With our planet in danger, everyone is looking for safe energy options. Installing solar panels on the roof of your garage is one such decision through which you can play a small part to help improve the Earth. Solar panels might cost a bit, but they will return on investment and keep on producing electricity long after installation. A solar roof will also play an essential role in convincing buyers to buy your house. Today's buyers prefer homes that are up to date with modern trends regarding energy conservation.
Add a Work Bench
Creating a proper workplace area in the garage may not attract buyers so the safest option would be to get a workbench instead. Paint the bench to match the vibe of the garage. Place it in a corner near the storage shelves or bins so tools can be found easily when working. If your garage has storage cabinets or drawers, then you can get a matching bench too.
Fix the Exterior
The space outside your garage should not be dirty or cracked; otherwise, it will turn potential buyers off before even entering the home. A clean and smooth driveway is essential because it leads to your garage. However, if it isn't in good shape, it will lead buyers away from your house.
You can get the driveway fixed without spending too much money on it. And if you are willing to go the extra mile, you can lay a completely new driveway to complement your newly updated garage.
Selling a house can prove to be very difficult. Buyers notice a lot of things, and that's why you must pay attention to even the most minute details if you want your house to impress prospective buyers. If you upgrade your garage correctly, it can help you sell your home at a price that your desire. Once your garage has been improved, you can put your house on the market and try your luck with buyers confidently.