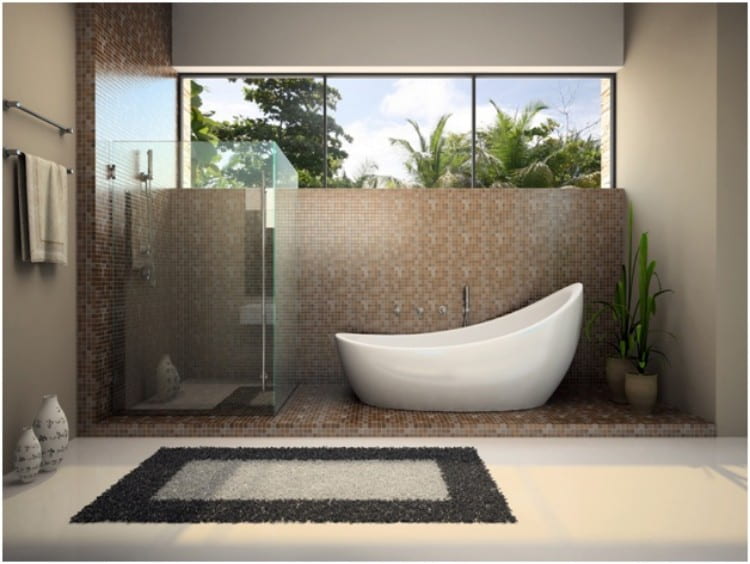 Does your old bathtub leave a lot to be desired? Are you sick and tired of having a small tub that just doesn't provide you with a pleasant place to sit and unwind after a long day? Having the right bathtubs at your home can make a real difference. However, there tends to be a few things that you will have to think about before you bring a new tub into your home.
Size of the Bathroom
How large is the tub that you are thinking about getting? If you are thinking about the size of your tub, you are too far ahead. You have to take a step back and think about the space that you have available for the tub. Once you know how much space you have available, whether you are putting it into a room that already exists, a brand new room, or one that you are remodeling, know your space. This will make it possible for you to understand what type of tub dimensions will work in that space, so you do not get something that is far too large.
Will You Need Plumbing Work?
One of the most important things to consider when you are going to be adding a new bathtub to the house is whether it will be able to use the current plumbing setup that you have or not. In some cases, you might find that you will need to renovate the bathroom and move some of the plumbing connections. Other times, it might be able to use the same hookups that you had before. It will depend on your current bathroom and what you want from a new tub. Talking with a plumber about your options tends to be a good idea.
What is the Right Tub Shape and Style for You?
There are many different shapes and styles of tub available today. They include freestanding tubs, tubs that are built-into the room, those that will be essentially freestanding with their back to a wall, and more. Because there are so many options, you should be able to find exactly what you need without too much trouble.
What Tub Depth Do You Need?
One of the other factors that you will have to consider is the depth of the tub. They are available in various depths and depending on the style and how you plan to be using the tub, you might need to have a bit more space for water than others.
Do You Want an Alcove Tub?
These are one of the most common types of tubs that people tend to have in their home. They have a wall on three sides, and one open side where the person gets into the tub. It might be a built-in tub, or it might be freestanding, and the alcove or space will already be in the bathroom. While these are common, it does not mean that they have to be boring. There are plenty of nice options available today.
Does the Tub Also Need a Shower?
If you have a separate shower, then you might not need to have one with the tub you are considering. This can open up the possibilities of finding other types of tubs that might work for your style and your budget. Of course, there are still plenty of options that will have a shower added to them, as well. Those who are working with a limited amount of space are sure to appreciate this.
Do You Want a Spa Tub?
You might find that you want to have something that is a bit larger than a typical bathtub. You might want to have a large spa tub with jets that is able to accommodate several people. This can be a nice addition to the family home for those who want to have a better way to relax. It can also be a good choice for those who have a place that will help them keep their muscles nice and loose.
Would You Like an Inset Bathtub?
Here's another interesting style that you may want to consider using. An inset bathtub has a very modern look and feel to it. They are placed into the floor, and they could be a nice choice for those who want a tub that is truly unique. Keep in mind that these are likely to require some additional changes and renovations to your property. Just as with the other options, there will be different styles and shapes that are available with the inset bathtubs.
Matching with Other Elements
You probably have quite a few ideas about the type of tub that you want right now, and that's great. However, you will also want to think about all of the other items that you should be bringing along into the bathroom design. This includes everything from the sinks to the vanities, flooring, toilet, and more. You want to have a design that is nicely tied together, of course.
Get Your New Tub Soon
These are just some of the important items that you will want to consider when you are trying to get a new tub and when you are making sure it is the right choice for you. Once you have an idea of the best bathtubs for your needs, you can then start to look at your options.