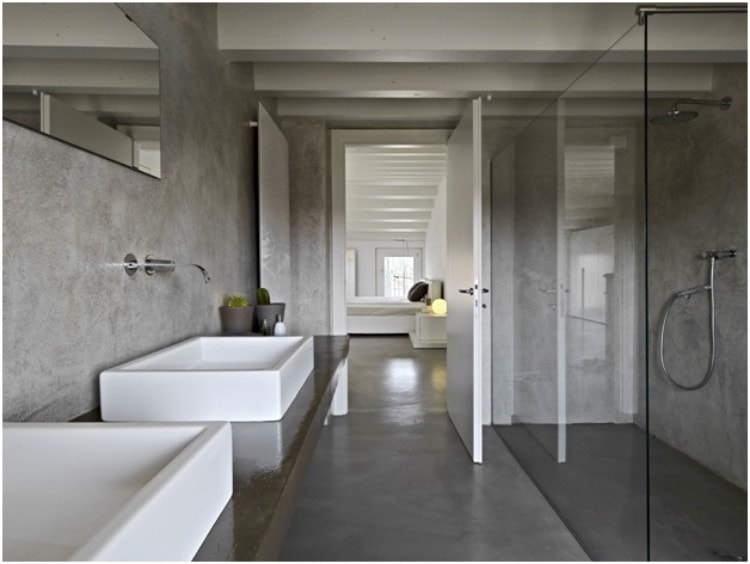 Have you started to think about all of the benefits that can come from bathroom renovations? When you have the right type of renovations, it really can make a big difference in the way your home looks, not to mention the actual value of the property. Bathroom remodels have been known to boost the value of a property, and even help to get more buyers interested in it.
However, that doesn't mean that the only time that you should remodel is when you are selling. A bathroom renovation is a stellar choice for those who simply want to make their house feel more like their dream home. Here are some fantastic ideas that can be used for those who want to have some truly remarkable bathroom renovations.
Larger Shower Sizes
Tired of being cramped in the shower? Would you like to have a little bit more space? You aren't alone. There are many who feel the same way, and that has caused quite a few people to look into expanding the size of their shower space when they are going through their bathroom renovation. This might be something that will work well for your needs, too.
A Spa Tub
How great would it be to have your own spa tub right in the home? It's actually possible when you look at some of the fantastic options that are on the market today. These are affordable tubs that can provide you with a place where you and others can relax and unwind after a long day, or when you need to let your muscles soak after a long workout. There are a number of styles and options that are available and that could work for different sized bathrooms.
Freestanding Tubs
Another option to consider with the renovation of the bathroom will be freestanding tubs. These have a nice, traditional look to them, and they come in a range of styles and options today. They can work well with many different types of bathroom styles, as well, which is certainly a benefit. Regardless of the type of tub that you end up choosing, it is one of the most important parts of the bathroom renovation. Often the tub or the shower will be a center point and the rest of the décor will match it.
Clean Color Palettes
When you are planning the renovation, it is also important to think about the color scheme that you are considering. While it is possible to choose just about any color and style that you might want, there is something to be said for a simple, clean color palette. Having gray or even light yellow might be a good idea. It has more personality than just white, and it isn't so colorful that you feel bound to only using those colors for the rest of the decorations.
Open Storage
Storage is always important for any bathroom. You have towels and a lot of other items that you will likely need to store there. For some of those items, such as the aforementioned towels, as well as hair and cosmetic products, you might want to consider having open storage. This can actually help the items to become a part of the décor, and as long as your towels match the color scheme, it could work. Of course, for some items, such as your hygiene products, you will probably still want to have closed storage.
Incorporating Natural Light
While this will require a bit more in the way of renovation, and it might not be right for all bathrooms, it could still be something to consider. Having natural light that comes in through a skylight can be a great look for many types of bathroom.
Great Flooring
The flooring of the bathroom should be something that you consider just as carefully as the bath and the cabinets. From tile to slate and beyond, there are a range of options that can provide your space with the personality it needs.
Bigger Mirrors
This can work out well for any bathroom, but it tends to be especially helpful for smaller bathrooms. The mirrors can give the illusion that the bathroom is a bit larger than it really is. Of course, they will also help you to see what you are doing.
Larger Vanity
Some of the vanities today are simply not large enough to accommodate more than one person at a time. If you are single, or you don't share the bathroom with others who might need to get ready at the same time, that's no problem. However, there are many who will need to have a larger space. In those cases, you might want to consider a quality vanity. Consider looking for those that have cabinets, as well, as these will often be able to provide you with plenty of additional storage space.
Your Turn to Find What Will Make Your Renovation Perfect
Have these bathroom renovations started to inspire you already? These are just some of the wonderful things that you might want to consider with your bathroom renovation. There are plenty of other fun and interesting things that you can do to make your bathroom a true standout that you will love. Take some time to look for the features and fixtures that will work best for you.
When you go through the renovation, there may be some things that you can take care of on your own. However, there will be other times when it might be in your best interest to make sure that you are working with a bathroom renovation specialist who can help take care of things for you.