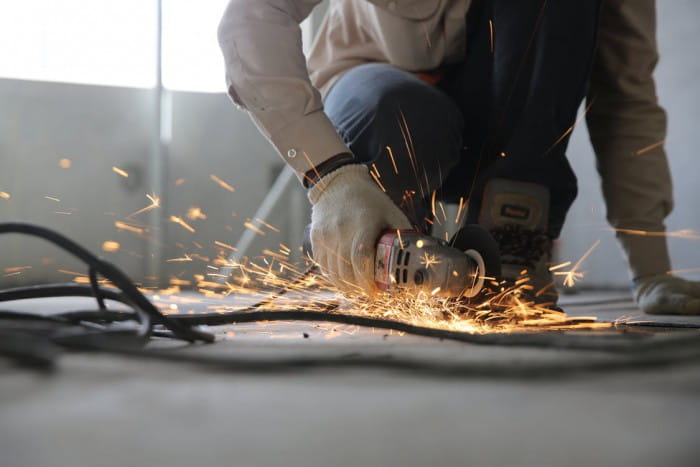 Erroneous planning, wrong choice of home builders and a tight budget can cause you serious problems. When you decide on building a dream home of your own, you should look at it from every possible angle. You need to take into account your existing and future lifestyles. You also need to consider the size of your family and ask yourself if you intend to expand it. Or will your children be leaving home in the near future?  Do you often host parties and get-togethers at your place?
Once you've analyzed all these factors, you need to select the appropriate home builder who can walk you through the process in deciding on the style and size of your home. Building a home from the ground up doesn't come without stress but knowing these 8 most overlooked details can help make the entire process much more turnkey.
Look into the Heating and Cooling System
First things first, having a proper HVAC system is one of the most important things you should consider before building your home. It may sound insignificant to you right now, but on those cold winter nights or hot summer days, you will want a system that works properly according to the structure and size of your house. You don't want to end up choosing a system that won't provide enough cold or warm air throughout the home. Similarly, a system that is larger than necessary will bring a different set of issues like high monthly utility costs.
Closets and Mudrooms
Unless you want to build a large home, design and proper room placement is critical when maximizing square footage. Having enough storage space is essential, but also ask yourself if all this storage space is indeed necessary? For example, does the master bedroom really need a huge walk-in closet, or can the area be better suited for the master bath?
If your family wears jackets and coats all year 'round, then perhaps consider adding a coat closet near the main entrance of your home. Mudrooms are a useful alternative for those families who require a larger space to shed off those dirty items.
Plan According to Your Lifestyle
When designing and constructing your home, one must always examine your habits and lifestyle.
How long do you plan on living in the home?
Do you need to make appropriate adjustments for individual family members?
Do you need to have child safety locks installed?
Speaking of safety, a reliable and secure home gate adds an extra layer of protection to your home. Installers like RS Engineering Gates specialize in wrought iron gates to not only help elevate the look and but also the security of your home.
Light Matters
Ensure that enough light fixtures are installed throughout the home. Rewiring and adjusting light fixtures can be a daunting task, especially when you're in the middle of moving in. If you're trying to find the light, remember that windows are a great source of natural lighting. Larger windows are better suited for the main living areas of the home, while smaller rooms don't need as much window space.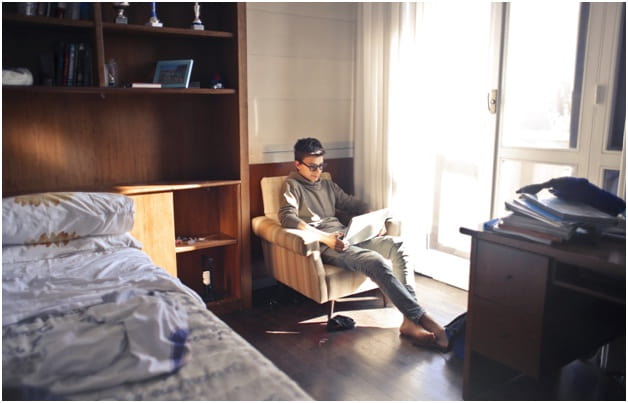 Maximize Your Space
Multi-purpose rooms are a great way to maximize the space in your home. Honestly, does the entire basement need to become the at-home gym? Areas of the house that we designate for a sole purpose can go under-utilized and end up becoming a catch-all storage space. Instead, combine spaces that can easily transition from, let's say, the home office to the craft corner.
Laundry Machine Placement
When building a new home, people often mistakenly place the laundry room in an inconvenient area. Ideally, the laundry room should be near the bedrooms, so family members don't have to drag laundry baskets up and down stairs or to the opposite end of the house.
Keep Your Priorities in Check
Don't only rely on the advice of your home builder or "experts". Do your homework and make decisions based on what is best for your family.
Communicate your priorities to avoid any confusion! Create a layout before your appointment with the builder. If they suggest something different, revisit the layout sheet and do your own research (while into keeping in mind your budget and lifestyle). Prepare a priority list ahead of time and check if it is a must-have or is nonessential.
Choose the Right Home builder
Choosing the perfect contractor or home builder is an important decision and can't be taken lightly. Hire a team that you can easily communicate your needs. Check their track records, credentials and read any work-related reviews. Research and meet with multiple builders so you can decide on the best choice.