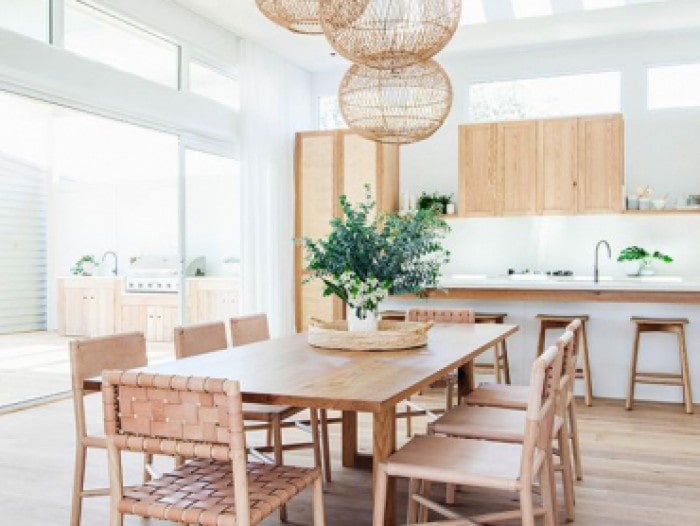 Home renovations are a valuable approach to obtain a high return on investment (ROI). It includes the process of renovating or upgrading the existing home interior, exterior, or other improvements to the property.
It also includes improvements to lawns, gardens, and outdoor structures, such as gazebos and garages. Generally, it encompasses maintenance, repair, and general servicing tasks at the home. Such improvements and repairs are helpful to boost resale value and help to stand out from others on the market.
Moreover, the kitchen, deck, bathrooms and other upgrades represent a significant cost. These changes and remodelling are necessary to improve your quality of life. In addition, the owner of the house can command for a higher price when it comes time to sell. Therefore, making an investment in your home will capitalize on the overall value of the house. However, this write-up will explain the different ways of home renovations with the best return:
Table of Content:
●       Improve Landscaping
●       Wood Deck Addition
●       Brighten up your Kitchen
●       Updating Window Frames
●       Add More Space & Lighting
●       Adding Energy-Efficient Insulations
●       Upgrade your Bathroom
The first impression of the home is the look of the exterior. Overgrown yards and untidy trees and shrubs can alienate customers, so it is always important to stay in the fresh air. Trees that are not well cared for can lose limbs or fall, causing damage to thousands of dollars. When adding new plants and trees, consider those that are native to your area, because they are less likely to require additional watering or other maintenance.
Refresh wooden structures with paint, plant a shrub or create beds of seasonal flowers for everyone. The main thing is to timely trim the dry branches in the trees, remove the shoots or refresh the decorative fences with painting. Having made even small steps to improve the yard, you can really feel the changes that will qualitatively affect the design and increase the value of your home.
Adding a deck can able to recoup more than eighty per cent of its cost at sale time. By making your deck more appealing, the house will look more appealing to prospective buyers when you decide to sell. There are various options that will make the house attractive, and its appearance is cosier and more beautiful.
For installing a deck, you need to come up with unique features like built-in benches, multiple stairs, built-in flower pots, and the size of the deck. Use high-grade materials to improve the life of deck. Therefore, a convenient nook is best for your grill, space to plant flowers and herbs, and a spot for a patio table and chairs.
The renovation of the kitchen premises will help increase the value of your home. The first thing that catches the eye in the kitchen is its furniture. Loose doors, shabby facades and peeling paint will not add prices to the house. Kitchen furniture that has lost its former beauty may not have a very beneficial effect on the decision of potential buyers.
You can refresh the facades of kitchen furniture by applying a modern decorative coating of self-adhesive film on them. In addition, there are huge home improvements you can make in your kitchen, from putting in energy-efficient, stainless steel appliances to painting cabinets and installing new countertops.
Siding & Replacement of Windows
Humidity and frequent exposure to ultraviolet sunlight, temperature changes affect the appearance of window frames. Window frames are particularly susceptible to environmental influences. They are in direct contact with precipitation from the outside and water vapour from inside the house. New PVC double glazed windows can bring significant property value.
These windows require very low maintenance, are energy efficient and can be very reliable. In addition, updating faded vinyl and aluminium siding with wood or newer siding products give the exterior a new colour. Low-energy vinyl window replacements provide a pretty high return and help to make sure that your new siding does not clash with dated windows.
Add More Space & Lighting
Proving extra loft space and adding lighting in the home will make room look more luxurious. It increases the appeal of a property an open up the house to create more of a flow and enhance natural light. An open floor will make a home feel much larger and brighten up space.
Having vaulted ceilings are another idea to create the illusion of more space. With the availability of several options, like installation of additional lighting fixtures, wall lamps, table lamps and floor lamps, luminaires, these will visually make the area of the house larger. All of this can enhance the overall impression and increase the value of your home.
Attaching Energy-Efficient Insulations
Although air conditioners lack limitations, an outdated, noisy system can send shoppers back to the street. One of the advantages of replacing old systems is that new energy efficient systems can save a lot of money on utility bills by 30 or 40 per cent compared to creaking ten-year-old equipment. Adding or updating a central heating system always has more effect than costs incurred.
Repair of heating systems should be carried out simultaneously with the increase in the overall energy efficiency of the building. This includes sealing of all cracks around the doors and windows, replacement of windows that cannot be repaired with double glazed windows, laying new insulation in the attic space, and others.
Bathroom remodelling is another item that requires a lot of profit. Consider classic subway tiles or tranquil, soothing stone patterns. In the short term, less expensive fixes can make a big difference. Replace or bleach the solution, update the lights and taps, repaint or replace the dressing tables and upgrade the toilet.
Replacing bathroom fittings, faucets, lighting upgrades will help increase the value of the house. Critically looking at the condition of the walls, you can find options for improving them and increasing the value of your home. New tile modern options in various combinations can not only refresh the interior but also significantly add value to the home.
Conclusion
The cost of your home is made up of many parts and elements, each of which introduces and changes something in the general atmosphere of the building space. Moreover, a well- designed entry and front door of the house always create the first impression in the buyer's mind. A new front door can also add a good value in your home. Having all these transformations before your eyes, you already have the right to evaluate your home where it is much higher than before their appearance.
Author Bio

Stacy Clare is working as a constructor cum writer for Unique Residence, it's famous among Perth building companies and specialised in custom-designed homes. Stacy Clare is hardworking, competent and trustworthy. In spare time she loves to write about construction tips.