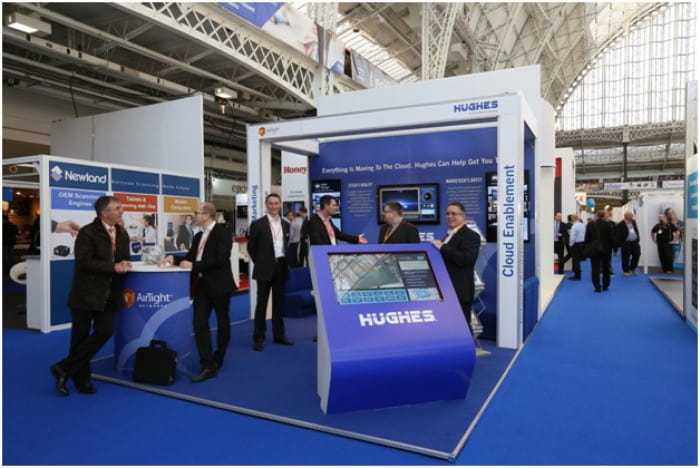 Exhibitions can be incredibly beneficial for your business. They can help you connect with new clients or customers. They can introduce you to new vendors and suppliers. They can help you build a profitable, successful company. However, you must use them correctly to achieve those results, and that means leveraging the right tools. One of the most frequently overlooked marketing tools at your disposal is your exhibition stand.
When used correctly, your stand attracts attention, forges a direct connection with passersby, and fosters brand visibility. When used incorrectly, it amounts to a waste of money and time. So, what should you know about getting the most traction out of your exhibition stand?
Tips and Tricks to Help You Stand Out
Below, we'll run through some of the most effective tips and tricks to ensure that your exhibition stand garners attention, before we touch on a few of the most important pitfalls to avoid.
The Right Exhibition Stand Designer
Creating the right stand begins with your vision, but it also requires that you work with leading exhibition stand designers. The right designer will actively listen to your requirements and goals. They will then dig for further information, such as brand requirements, brand imaging, your ideal audience, and more.
Bigger Is Often Better
When it comes to your exhibition stand, bigger is often better. While you might be limited to the footprint of your display space or booth, you can usually go taller. Still, you'll need to make sure you're not in violation of fire regulations.
Small Can Be Powerful
You don't necessarily have to go massively large to reach your audience with your exhibition stand. The right stand design can be effective in a smaller format. Create a design that both ties in with your brand's image, and connects with your ideal audience. Then, just make sure it's visible.
Offer Creature Comforts
This tip isn't so much about the exhibition stand design, as it is what you offer within the booth itself. Creature comforts are often overlooked at trade shows and industry events. Offer free water, or free coffee to entice folks to spend some time with you. Make your stand a place where your audience wants to go.
Get Colorful
Sure, white is popular. Yes, minimalist design is everywhere. The problem here is that these can be cold, even clinical in their feel. It's no way to connect with human beings. Buck the trend and go with something colorful and bold that stands out against the field of boring white.
Give Them Something to Talk About
Ultimately, drawing people to your stand is only part of the equation. You need to cement your brand in their mind. You need to give them something that's so interesting that you're what they're talking about later that day, that night, or even the next day. Tie this into what your business does in a creative way that exceeds what your audience expects.
Don't Rely Too Much on Technology
Sure, technology should be part of your exhibition stand. However, you should not use it as the lynch pin of your presence at the show. Why? There are a few reasons, but one of the most important is this: everyone else is doing it, too. So, while letting visitors don a VR headset and walk around might give you a few more minutes of conversation with them, it's ultimately a forgettable experience.
Swag Matters
Trade show and event attendees have come to expect freebies. Everyone uses them – you'll see can koozies, rubber bracelets, pens, cups and the like everywhere. The key to success here is to dominate the swag game. Avoid those commonly used options and go in a different direction.
You also need to make sure that the quality of your swag relates directly to the quality of whatever it is that you're offering. Spend money on big-ticket giveaway items, and supplement that with high-quality merch that people actually want. (Hint: no one really wants another koozie, and we're all drowning in free pens).
Pitfalls to Avoid
We've explored some of the most important tips and tricks. Now, let's discuss a few of the common pitfalls it is so critical for you to avoid.
Bland
Don't be bland. Be bold. Be bright. Work with leading exhibition stand designers to create something that ties in with your brand ethos, and is incredibly visible (but tasteful).
Too Branded
Avoid the temptation to list the brands of your clients or customers everywhere. Sure, you should be proud of your success, but the focus should be your brand, not theirs.
Being Obnoxious
Yes, you want to stand out from the crowd, but that should be for the right reasons. Being obnoxious (loud, pushy, overbearing, etc.) creates a negative impression.
Not Communicating Beforehand
Before your event, talk to the organizer and ask for a list of attendees. Go over that list, see who you want to meet. Then let them know you'll be there and you'd like to meet them. Most often, they'll happily come by your booth.
There you have them – tips and tricks to help you get the most out of your exhibition stand, as well as critical pitfalls to avoid. By following this guide, you'll find better success and more traction.