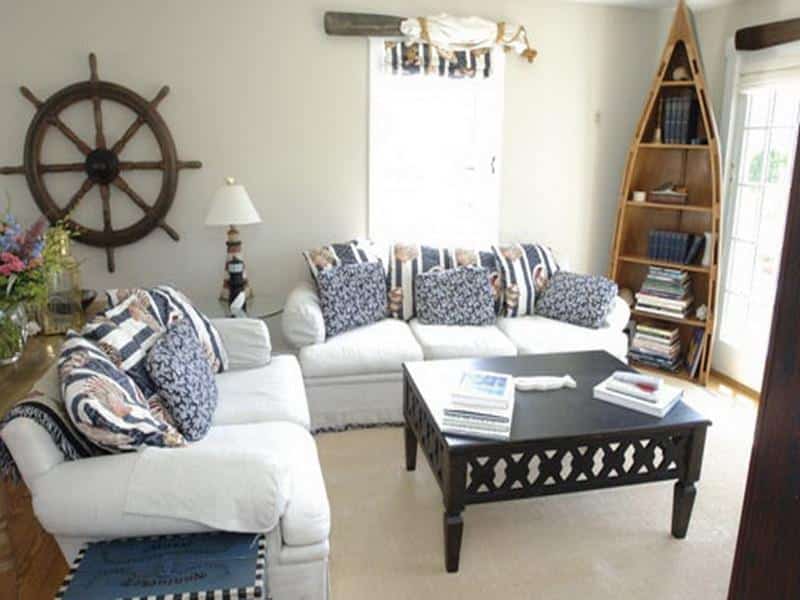 Your home is the best place to create the most memorable moments as a family. Save for the annual holiday vacations, your home is where you spend most of your time eating well-prepared meals, watching fun movies, hosting the most epic parties, playing with your children….and a loooot of cleaning for all the mommies out there! Hmmm, why do daddies never clean the house? But whoever does which, a well-designed, family-friendly home will almost always inspire family members to treat their home like how they treat one another – special.
Here are 10 gorgeous family-inspired home décor ideas you shouldn't miss:
1. Walls that Tell Family Stories
There's no better way of reminding you and your guests how quintessential your family is than putting it all over your walls! A brilliant idea is a wall picture collage or family tree picture frames! So when you're preparing a hearty meal for your family and drinking that early morning coffee while looking at that wall filled with love, you can say to yourself, "Ah, I did well."
2. A Cozy Nook for the All the Family Firsts
This is a dazzling idea for adding those remarkable home accents or accessories. Create a little nook for all the family firsts like; first hiking trip together, the baby's first word, first overseas family vacation, and all the exciting firsts you can remember! Don't just put it out there like it's a mandatory thing but try to tell it like a story for some extra personal touch.
3. Words of Wisdom
This is a personal favorite of mine. I know pictures say a thousand words but powerful words also bear down the most magnificent of pictures. Try putting some inspirational quotes on the walls, let's say go rustic and do a wood puzzle theme or a simple sign plaque. Whatever tickles your fancy, I assure you it'll look amazing!
4. An Open Space for Everybody
Feeling left out is quite a normal thing in a household especially if you have children in their teenage years. Creating an open space for the whole family to mingle is an excellent idea to get everybody involved. Make it a neutral space, nothing that says "FOR ADULTS ONLY'; this will encourage every family member, young and old, to spend time in this area in the house. You can incorporate a reading area in a corner or even a small playpen in between. As for the teenagers, no one really knows what goes on into their fickle minds so it's best to ask your teens, you know them better than anyone else!
5. Indoor and Outdoor Rugs for Family and Relatives
How many times have your relatives caught you off-guard with their surprise visits? Always be prepared for guests; adults and children alike. Decorating your home with indoor and outdoor rugs will give guests homey hangout areas. I don't know about you but I've always had this thing with playing cards on the floor with my family!
6. Be Creative with the Kids' Rooms
Pretty pinks and baby blues are so last year! They're such cliché stereotypes for the children's gender. My nephew likes yellow and he even named his dog after the color. So instead of the traditional pink and blue colors, don't be scared of making it more lively! Brighten the room with sunshine orange or a dusky lilac hue! Or better yet, go for themed room designs. This will add that extra vigor when it's story-telling time!
7. Display Books and Kids' Drawings Like Art
If you're the avid bookworm, it's a splendid idea to display your books like art. You can put it in the main living area where guests can gawk at it and commend you for your creativity, or put it in a room for a more intimate feel. An additional tip is to also display your kid's framed drawings as art too!
8. Go for Pouf Furniture
Gone should be the days where you're constantly on the lookout for safety bumpers. Whether it's the dining table, or the living room chairs, do away with safety bumpers like the 1960s fashion style! Go for round tables or pouf chairs. Nothing is more kid-friendly than these types of furniture!
9. Build a Storage for Adults and Children
Nothing can get parents bent out of shape than toys that are strewn on the floor. A built-in shelf with an accessible storage underneath can teach your kids to keep their toys after playing. You can utilize the top part for the grown-up stuff and the bottom part for the kid's stuff.
10. A Special Family Room
Whether it's a playroom for the children or a home theater for the adults, design a special family room where everyone can create magical bonds in. You can put a mini-playground in it, a pool table, or a complete surround sound home theater system where you can movie-marathon with your family day in and day out!