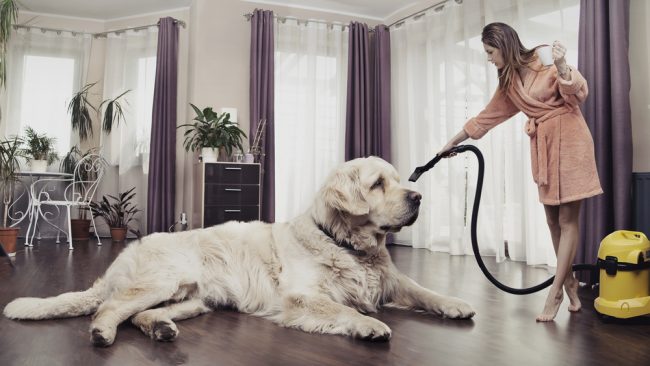 Pets are amazing companions and are there for you even in the worst of times. True- without them, we have no one to be with us in the bouts of anxiety or sadness. However, being with pets has its downsides as well. Yes, those beautiful pets of yours often leave your house smelling like a pet house. If you too have been facing the same, we do have some tips for you to make sure that your house remains pet-smell free.
Get the best odour resistant furniture
One of the reasons why your house smells like a kennel or a pet shop is that you might not be using the right furniture and beddings. Yes, there are special pet odour free beddings and mattresses which are anti-microbial. This will prevent your home from smelling like a zoo. Even though they are costly, they are quite durable in their use and can be repeatedly used over the days.
Using air purifier or spray
Combating the odour will not be possible without the help of a good purifier or spray. You can get a good lasting spray or purifier from the local mart, which will help in making sure that the pet odour remains suppressed till the time the fragrance of the spray works. On the other hand, you can have a purifier within built fragrance spray do the job- free the air from any microbes and bacteria while making it fresh for you to breathe.
Spray and use baking soda
You might not believe it, but one of the best ways to make sure that your house remains odour free is to use baking soda. The best way to make sure that the odour is gone at the earliest is to spray some baking soda or sprinkle it around on the carpet, beddings and other items. Baking soda absorbs moisture and bad odour. However, it is usually sprayed for longer periods of times and thus, it is recommended that it be sprayed or sprinkled in the night itself. This could help in clearing off the odour within the night, keeping your home or room fresh for the morning.
Use a strong vacuum cleaner
With pets around and inside the house, one of the worst things that owners have to combat is the flying fur and the foul odour. Needless to say, it can be a living hell around the flying fur balls and the stench. This is the reason why it is recommended that pet owners should get a strong vacuum cleaner to do the job. Some vacuum cleaners have been specially designed for the sake of sticking to the carpet in an upright manner and do the job while being bagels. Such vacuum cleaners are the best for pet owners, who need to make sure that their carpets, beddings and other furniture or household items are free of fur and odour. You can check some great vacuum cleaners for pet owners and perfect for dog owners.
Wash once a while
One of the most commonly used and highly recommended ways to ensure that your house remains free of the foul odour and is fresh for you at all times is to wash the beddings of the pet as well as every other household item or cloth used once in a while. When you do so, you not only ensure disinfection, you also help spread freshness and combat the odour which was otherwise torturing you and others in the home.
Use Vinegar to drip wash
Vinegar as you know, is a good cleaning agent and can work wonders when it comes to removing long term stenches as well as stains. The same is true for dog or cat stenches or odour. If you are facing bad odour and it has been persistent for quite some time, we recommend that you use vinegar to was the cloth, beddings or spray a bit of it on the carpet as well while cleaning. This will again help in suppressing of the odour that you are so irritated of.
All you need to remember is that this odour is not something which cannot be combated or suppressed with time. With the right methods and material, the foul odour will soon be a story of the past. Pets are loving and deserve all the love. Let no foul odour or flying fur abstain you from enjoying the time with your favourite pet.