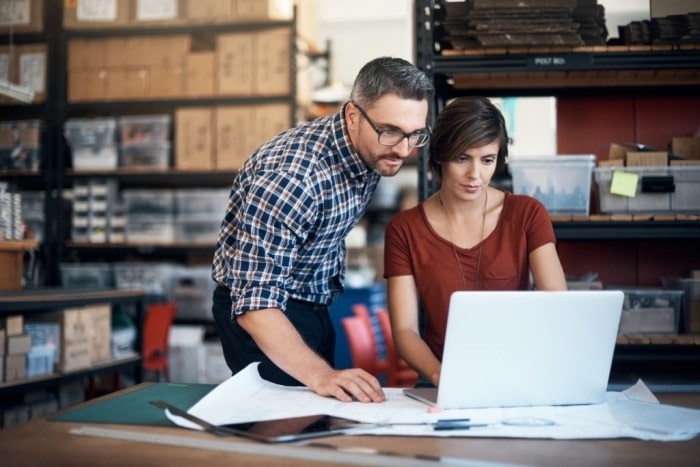 Not all business owners have a large business initially and they start their entrepreneurship from scratch. Every business is small one day, and it takes some time for it to become big and expand its horizons.
Be it a small or big business, maintaining a consistent flow of money is what is required for any firm to grow and expand.
Thus, if you have an SME (Small and medium business) firm, and want to give it some pace to earn some name and fame in your niche, you can avail SME loan.
What is the SME loan?
The SME loan is a specially designed financial assistance from reputed financial lenders such as banks and non-banking finance companies (NBFCs). The loan is provided to help SMEs to buy equipment, hire resources, maintain business cash flow, and expand and so much more.
How much can you borrow under the SME loan?
If you meet the SME finance eligibility of the lenders, you can easily apply for an online loan of up to Rs.30 lakh at lower interest rates.
What are the features and benefits of the SME finance?
Other than securing a higher amount to meet your multiple SME business needs, modern online creditors also let you grab many more features and benefits such as:
When you are running an SME business, you can't let it face operational hurdles and that's why lenders understand your concern. As a result, you can borrow up to Rs.30 lakh to cover your many business needs.
Once you prove your MSME loan eligibility and furnish the documents online, you can easily get the loan processed within 24 hours with fast money disbursement.
This facility lets you withdraw any amount out of your sanctioned limit as many times and as per your needs within the loan duration. You can save up to 45% on your EMI payment as you only need to pay the interest on it as the EMI and nothing else. You are free to adjust the remaining amount after the closure of your tenor.
Since you can get SME loans without collateral, you can apply for it without needing to submit a bucket of documents. Your basic KYC, income details and business operation proofs should be enough to land you quick approvals.
Online account management
Once you have the SME loan at your disposal, you can access all its details via the digital customer portals of the lenders from anywhere and 24/7.
SME loan eligibility criteria at a glance
You should be an Indian citizen
Your age should be between 25-55 years
Your business should have an operation history of at least 3 years
The Income Tax Returns (ITRs) of your business must have been filled in the last 1 year or so
SME loan documents that you need to submit
KYC documents
Business existence proofs
Financial documents such as bank account details and more
Passport size photograph (recently snapped and coloured)
The Bottom Line
When you are aware of the potential of your SME business that it will boom with time, why let it not grow due to the lack of the finance? You can assess your needs and repayment capacity accordingly and apply for an online SME loan.
As you read this, many SME businesses are already made the most of the SME finance facility to give wings to their businesses. And even you should not let the finance option slip if you have an SME business that needs financial assistance. All the best!