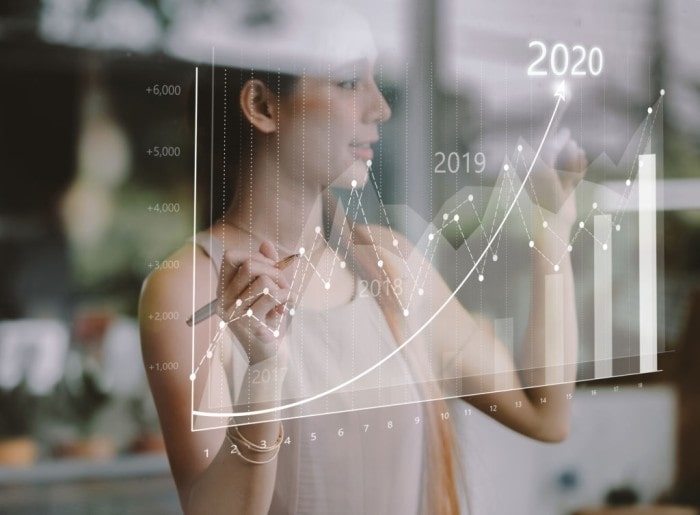 What determines the success of any e-commerce store?
Increased revenue, quality leads and higher conversation rates determine the success of any E-Commerce Business. If you are looking for the marketing tips to drive more leads to your E-commerce business then better check the below given tips:
Prepare a detailed content marketing strategy:
You need to prepare a list of methods you plan to reach out new as well as potential clients across various online platforms. Prepare content creation and distribution plan and review it once or twice a week. It helps keep the things sorted and execute content in pre planned manner.
2. Launch automatic Email promotion campaign
It helps sells products by connecting with potential customers with the help of direct mail. It helps convert potential clients into subscribers. The newsletter can be the best way to convince potential web customers to buy more from your E-commerce store.
3. Promote the products via multiple social media platforms:
You can promote your products via these platforms and engage the traffic towards your business website. There are many platforms but you should look for the right one like Facebook, Twitter, Instagram, Linkedin and much more. You can share content on these platforms and don't forget to integrate social media Analytics tools to know the exact locations where you are getting traffic to your site.
4. Create Product Review
If you have genuine product reviews on your site, it helps improve conversion rate. Adding existing customer's testimonials to your site attracts more new customers towards your product. These reviews also boost the web page content and helps improve SEO ranking. You should implement user generated content like reviews,  pictures, Video clips, testimonials and blogs.
5. Use high quality product images and product description:
If you want to attract the potential customers towards your products, you need to add stunning and high quality product images.  You should also make the product description clear by describing comprehensive list of benefits & features. You can also provide the video of the product.
6. Optimize shopping cart and reduce abandon rate
Customers abandon the carts so make sure shopping cart is easily navigable and perfect functionally. You need to test different options frequently. Remove the distractions and clear the checkout page. Advancing your site for mobile customers is a potential upper hand that you can support to separate from competitors.
7. Create Landing Pages:
You should develop personalized landing pages to attract more customers. Specific landing page for specific group of target audience works a lot. An effective landing page simply cannot be created without an intensive measure of testing. Testing and following outcomes are fundamental for seeing what your landing page is doing well, and what it is fouling up. Test, test, and test some more!  You can use analytics to outline the persona of buyers and determine demographic segments.
8. Use Multiple Channels:
You can make your brand popular and reach more customers by selling on various channels. The ecommerce store with Multivendor marketplace extension allows vendors to add, sale, manage and order the products easily.  The main thing about this extension is customers can easily buy from any number of sellers at once. The best merit of multi-channel marketing exceed the difficulties. With the right tools and know-how, it is a technique bound to yield huge outcomes.
9. Build Advertising strategies:
Advertising plays important role in boosting sales and improving online visibility.  The main purpose of advertising marketing is to associate your business' value to the right customer base. It is a one-way form of communication, from organization to customer, designed for giving  customers the information important to make a purchasing decision.
Advertising strategy should address the issues and openings that can have the best effect on deals, profits and the estimation of an organization. These strategies exceed expectations at advanced targeting. They enable you to focus on a specific audience based on area, interests, age, sex, online behavior, and many other elements. The advertising strategy is perfect for medium to large organizations with brand recognition.
You should plan it by keeping some factors in mind including budget, time and type of customers. You must use most friendly platform to advertise your product like Facebook Ads or Google Adwords.
Offer affiliate program in industry
Affiliate marketing is frequently considered to be the most effective marketing strategy as advertisers just pay cash when it works. Therefore, it also leads to a higher conversion and the demonstrated ROI it brings to vendors of digital goods. Businesses don't need to pay anything in the event that affiliate marketing is not working.
You should have an affiliate program setup to promote your sale and business only if the goal is to build brand awareness amongst the customers.