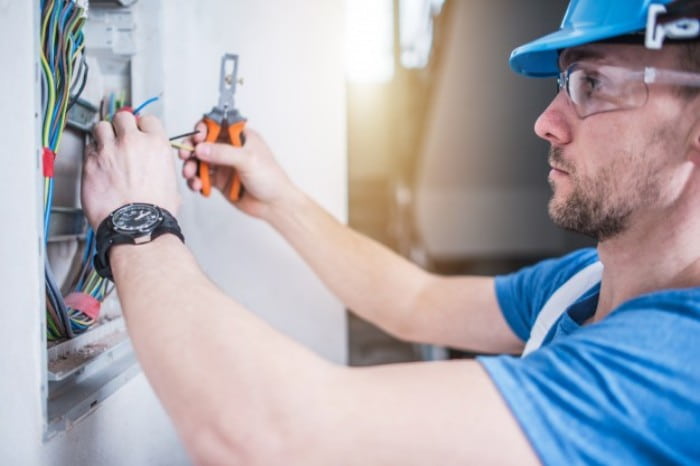 When you set out to revamp your home, you give the best consideration to the interior designing. But often, you might overlook the electrical aspect, since it is something that works behind-the-scenes. As long as your electrical power is in place and works seamlessly well, you wouldn't even notice and take it for granted. But to ensure that this happens and that there are no loose cable wires hanging out of the Plaster of Paris in your ceiling, you have got to ensure that you have the right electrician on your team! To do this, I would like to share a few criteria for finding the electrician for your home improvement project:
What do you want your electrician to do?
When you set out to choose the right electrician for your home, you have got to think about the end goals. What do you want them to do for you — would you like to change the wiring of your home or would you like to install a new ceiling fan? Are you about to change all the light fittings in your home? Depending upon your requirement, the project scope and time will change, too. So when you know exactly what you want, you will able to convey it clearly and shortlist a few electricians who match your criteria. 
Are they certified?
Once you have a list of candidates that might be suitable for your needs, you have got to check whether they are certified, qualified, and capable. Here, in Australia, it is really important that they have an electrical contracting license. Once you know that your electrician has undergone the required training, you will be able to ensure that they can make the safe and correct decisions while improving your home!
What's their portfolio like?
Home improvement is such a visual aspect. The aesthetics of anyone's home can give us a glimpse into their personality, choice, taste, and style. So when you are about to hire an electrician for designing needs, you have got to focus on the details of their finished work, too. If their portfolio shows that there are too many drilled holes that have been left unattended and end up looking as eye-sores, you might want to consider someone else. The aim here is to look for someone who has QUALITY and EXPERTISE written all over their portfolio.
What are people saying about them?
Public opinion matters. What are people saying about the electrical team you have shortlisted? Do they have a lot of goodwill in the business? Are there positive reviews on the internet? This step matters because you can't just take someone's word when you don't know them. It will back up their claims and promises. If they have said that they can do a great job of fitting your smart TV such that no wire is seen anywhere, and you know that someone online has left a review (with a pic of the TV installation, too!), then you have got your electrician.
Is their quote within your budget?
It seems like you have almost finalised the electrician you want to work with. But, but, but are they affordable? There is a budget for home improvement projects and you might have allocated a certain amount of it to the electrical aspect. So will your electrician be able to offer top-notch service, work, and products within your budget so that you don't become broke by the end of it? To stay within budget, it is a must to ask for quotes from a few electricians and then compare their services and price. See what best fits your need and choose the one that seems right to your mind and pocket! But remember, that for quality work, you have got to pay a quality fee, too.
What sort of materials will they use?
Brands matter a lot in the electrical industry because they have established their reputation through a lot of hard work spread over years and, sometimes decades. When you know that your electrician is about to use quality products, you know that they will be reliable because the items have been through a lot of standardised testing before they were approved. Use only original products from reputed dealers and wholesalers, so you can reduce the risk of short circuits.
Do you get along with the electrician and trust them?
Lastly, when it comes to your home's electrical safety, your electrician has the same authority as a doctor does while examining you. You have got to be able to trust their instinct and knowledge. When they recommend something, that a wire has to be stretched from such a nook-and-corner of your home, you should be able to say yes because you know that they the expert. It will be possible only if you know that your electrician is making every suggestion out of good intentions, for your benefit, and you are able to trust them.
I hope that by following the above steps, you are able to find the best electrician for your home improvement project!
Author Bio: Elley Santhow is a blogger and works as an editor at Responseelectricianperth.com.au. He loves to write about home improvement, electrical and technology. Response Fire and Electrical Services provides a wide range of electrical services in Perth region.