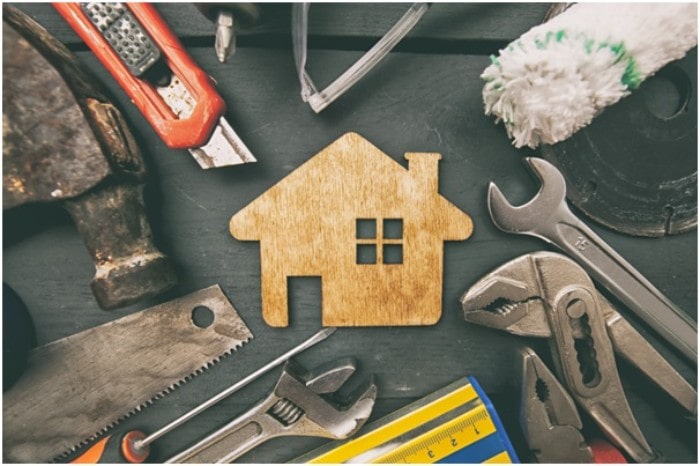 Energy efficiency is not something that many people will think about when it comes to their homes however energy efficiency not only can decrease your carbon footprint but can also help save some money on those pesky heating bills too.
When it comes to making your home more energy efficient there are a range of home improvements that you can use with a range of different costs. Following this guide will mean you'll get a good idea about how you can begin to turn your home into an energy efficient super home.
Switch out your Lightbulbs
Many people do not realise how much energy is being used by their lights around their home. Incandescent bulbs have been found to only last at most 2,000 hours a year, meaning you would have to change your incandescent bulbs around 4-5 times a year. A better option is to switch your incandescent bulbs to LED bulbs. Although the initial cost is a little bit more, LED bulbs have been found to last over 25,000 hours and use around 50 watts less energy per bulb.
Changing your old bulbs to new LED bulbs is a great start to making your home more energy efficient.
Draught proof your doors and windows
Draught proofing is often a cheap and easy way to stop the heat you are generating leaving your home through small cracks around your windows and doors.
Windows
When it comes to draught proofing your windows there are a few options that you can take, and both often tend to be cheap. The first option you've got is using a self-adhesive foam strip which is attached to your window frame to fill the gap between the window itself and the frame, meaning there is less chance for hot air to escape your home.
If you have a window that does not open, then your best option is to use a silicone sealant instead of a self-adhesive strip. Do not use silicone sealant on windows that do open however as this may make opening and closing these windows more difficult.
Doors
Draft proofing your door is similar to your windows as you can use the same self-adhesive foam strips to draft proof gaps around the edge of your door. You can also add a draft proofing brush to the bottom of these doors to stop heat escaping from beneath the door.
For doors inside your home you can also buy a draft excluder to place at the bottom of your doors to stop heat escaping those rooms into the rest of your home, this is a cheaper option than a draft proofing brush for doors inside your home.
Insulate your loft
Insulating your loft can be a great way to increase your home's energy efficiency and is not only a short term but long-term solution. Insulating your loft can be quite an expensive home improvement to undertake and it is often recommended that if you have no prior home improvement experience that you hire a professional to make sure that the job is done correctly. On average it costs £300 to put new insulation in your loft. However the benefits of new loft insulation is worth it to not only increase your home heating efficiency, but in the long run you will end up saving more money than you spent on new insulation on your heating bills.
Boiler
One of the biggest home improvements you can make to increase your home's energy efficiency is to change the boiler that is in your home, especially if you're living in a home with a boiler older than ten years. A boiler's energy rating is often given as a percentage and a letter grading with G being the lowest at below 70% and A being the highest at above 90%. Older boilers are typically rated at 70% efficiency meaning that up to 30% of energy produced by that boiler is being wasted, which is where older boilers really bring down your home's energy efficiency. When you compare this to newer boilers that are often rated 89% or above,you're only losing out on 11% of that energy at most, which is a huge upgrade on your efficiency from losing 30%.
While it can be costly to have a boiler replacement you'll not only be increasing your energy homes overall energy efficiency but could save up to £250 a year on your heating bills as well, meaning the cost of your boiler will soon be reimbursed by how much you save on your energy bills each year. While it is best to do your own research for what boiler suits your property best, some of the top rated and trusted boiler brands are Worcester Bosch, Vaillant boilers, Heatline boilers and Ideal boilers.
Following all these steps above is a great way to start your journey to a more energy efficient home reducing both your carbon footprint and in the process your heating bills.