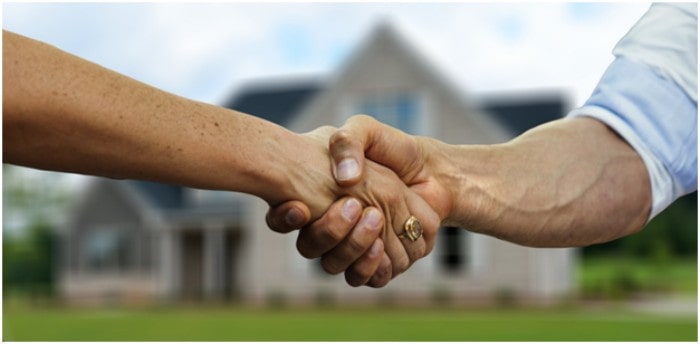 Selling your house is probably one of the biggest financial transactions of your entire life. All of us like to save money, and we all are familiar with the fact that it usually costs quite a little to sell a home. Because the cost also includes any advertisement and commission costs. Surprisingly, those who sell through a real estate agent save more cash than attempting to sell it by themselves.
Here are ten tips to save some money when you sell your house. You will be amazed at how many ways there are to save money while selling your home.
1. Research
First of all, if you don't understand the process, you can't save money while selling your home. Know all the phases of trading and also buying to have a detailed perspective of everything involved. It includes all the stuff from getting your house prepared for registering to your last closing date. Furthermore, take a look at the most common mistakes to prevent while selling your home.
2. Negotiate Your Agent's Commission.
The majority of the sellers don't know that the commission is negotiable. Though the ideal is between 5% – 7%, you can negotiate. You can do unique dealings like 3% for your listing agent and 2.5% for the client's agent or vice versa. You may be amazed at what the listing agent will agree on, particularly if you're aiming to stay within your budget.
3. Find Where You Can Save Big
There are means by which you can save money initially, either by doing it yourself or by cutting corners. It can go in your favour sometimes, but occasionally, it might lose you clients. Therefore, it results in a low selling price or gives headaches or unwanted stress to you. When you try to save some cash while selling your property, don't skimp on all the elements. Just find the areas where you can save big, but don't stress about saving $15-$20 here or there.
4. Make Valuable Updates
Specific expenses, like repainting and cosmetic repairs, can get you more cash. Make a budget so you understand what you can afford. Then, do research about the parts of property clients care about the most? For example, you may update the garage doors to enhance value. Also, you can remodel the kitchen or bathroom. Remove pictures and other personal stuff. It allows buyers to visualize a future space where they can settle. Moreover, intensify the wattage in your lights or lamps to make your rooms look warmer and bigger.
5. Step Up Your Yard Game
Buyers are way more judgmental about outside appearances. The first impression the exterior of your house makes is so essential. Experts say curb appeal modifications boost a house's value by 20%.
Luckily, you can increase your curb appeal by yourself. It won't cost as much as compared to that increased value.
What To Do:
Scrub dirt
Clean any yard debris
Spray down your driveways and pathways.
Trim any overgrowth on trees and plants
Mow and weed the lawn
Ensure that you don't go overboard by doing irreversible destruction because it will ultimately kill your trees and shrubs. Your client's house inspector will easily notice if you go rough. Hence, it can cost you a lot if they want a price reduction.
6. Always Be Ready To Show
Your house should be "show-ready" all the time. You don't know when your client is going to get into your home. It would be best if you were ready whenever they like to come to visit your place, and it must be in tip-top condition.
Clean up all the dirty dishes in the sink.
The dishwasher should be clean all the time.
Sparkling bathroom.
No dust bunnies in the nooks. It's a bit inconvenient, but it will help you in selling your house.
7. Sell Your Stuff
Instead of just donating all that stuff not going with you, sell them. There are many places where you can sell your rejects for dollars. For instance, you can do it online. There are a lot of sites for different categories of stuff that you want to sell. Besides, don't ignore the great, old-fashioned garage sale. You can earn a lot by selling almost anything.
8. DIY Repairs
You can save plenty by doing repairs by yourself. Particularly those that don't need much skill. For example, landscaping or painting. Paying the labour can often be the highest cost for doing the repairs. Therefore, putting in a little elbow grease yourself can save you a lot.
Conclusion
Selling and shifting houses is never joyful. But you can cut the costs and stress if you follow these tips. Besides, before going for the cheapest alternative, always think about the bigger picture. Do your research very well, check out feedback, and concentrate on making the right decision, not only the cheapest one.
Lastly, the most reasonable thing you can do is you should go to the real estate agent and collect more information. No matter if it's selling your house for more cash or selling a home with children. Furthermore, employing a state agent saves you a lot. Also, don't hesitate in negotiating their commission, because if you don't ask it, you won't have it.