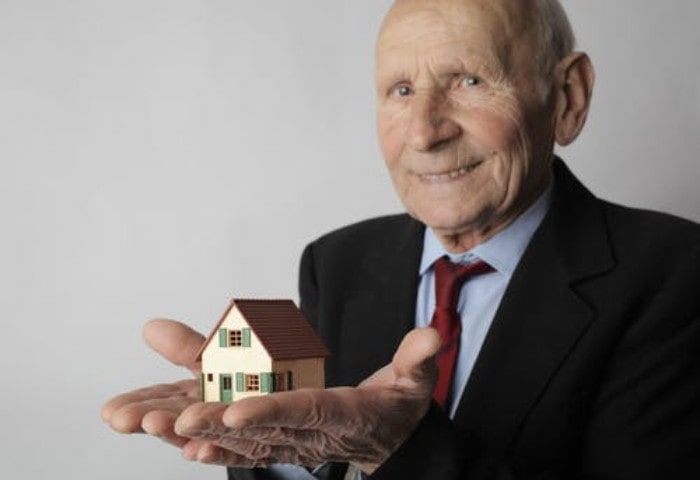 Home selling goes through a lot of processes. This is why it takes time before a sale goes through. Aside from the standard steps, though, another thing that lengthens the time further of selling a home is the search for buyers.
There are a lot of homes available on the market. Although there is an apparent demand, home buyers take time to study and research the properties that they are eyeing. This is why they visit the estates and envision what it is like to live in them.
This is where home staging comes in.
About Home Staging
Home staging is the process of preparing the property to make it appealing to home buyers. It involves decorations to highlight the estate's most impressive assets. Decluttering, rearranging of appliances, and cleaning spaces are also part of it. Through this way, it provides interested buyers to imagine what the property would look like once they move and live in it, hence, "staging."
Experts on Cash for homes claimed that this is likely one of the "most lucrative projects" that one may take. Tons of resources are necessary, including time, money, effort, and research. Despite this, however, home staging plays a significant role in selling homes.
The Essence and Importance of Doing It
A 2017 Staging Stats data from the National Association of Realtors found that 77 percent of buyers' agents agree to home staging being a beneficial thing for home buyers as it allows them to visualize the property as their own. 49 percent of the same group of professionals also asserts that staging affects how the buyers perceive the home in question.
On the other hand, 21 percent of sellers' agents claim that home staging increases the value of a property from 6 percent to ten percent. Moreover, 39 percent of these agents attest to its ability to decrease the time of a property listed on the market.
In short, the property sells much faster when an effective and appealing home staging is done properly.
Home Staging Tips To Sell Fast
Whether you are preparing to stage your home or you are planning to do so, here are some tips that may help you out. Try to apply them in your overall staging process.
Depersonalization of the Space
Remember, home staging is a way to help buyers visualize the property as their own. Accordingly, it is essential to de-personalize the entire space.
You will want to avoid personal items, like photos, clothes, and toiletries. You will want to remove anything overtly religious, as well.
The fastest and most effective way to de-personalize the property is to set it as a "blank canvass" without making it less appealing. So, anything personal accessories and items or something that may insinuate that the property is not theirs, remove them.
Personal photos should not be seen on the property during a buyer's visit. But, avoiding photos altogether may decrease the essence of the "staging" process. This is why professional photos are recommendable when staging a home.
There are several photos that can be quite useful. Depending on the style and vibe of the property, ensure to utilize images that will highlight these things.
Another best tip when staging a home is to make it fresh. You can do this by adding plants and flowers. Make sure, though, to place them in areas that will add more appeal to the property.
It need not be fresh plants and flowers. Plastic-made items can be very beneficial, too. But, if you want to provide a much fresher feel, you may opt for budget-friendly plants, like succulents and trailing plants.
Making the home feel and look fresh does not only revolve around aesthetics and visuals. Another aspect that you will need to consider is the odor inside the property.
Decluttering is not enough when staging a home. You must ensure that the house is spot-free as if it is all brand new.
This is why it is a must to clean and organize the property in a way like you have never before. You will want every inch of the house to be "squeaky clean," allowing the buyers to see that their potential new home is well-maintained, and is in the best condition.
When home staging, be mindful of all the impurities of the property, no matter how small or tiny they are. These include holes, scratches, chipped surfaces, and nicks.
You need to assure the buyers that the property is well-maintained. It will be an easy turn-off for prospects and leads when they see impurities inside the home, especially if these individuals are meticulous.
Rearrangement of Furniture
Rearranging the furniture is another effective way to stage the home effectively. Ensure to provide open and walkable spaces for the buyers as these will help them navigate more the property.
If there is existing extraneous furniture, you may opt to store them first in storage. Get rid of oversized and damaged pieces, as well. As much as possible, retain all the essentials and ensure that the quality and condition of each are of the best.
Opting for a more neutral aesthetic and theme always works best when staging a property. However, this may require more resources, like time and budget.
Nevertheless, it is worth noting that bright and bold colors can be a major "turn-off" for some buyers. These hues may also distract the prospects from seeing and realizing the assets of the property.
The neutral sets, like taupe, white, and gray work best. Just make sure, though, to add colors that will highlight the accents to avoid making the property look dull.
In Conclusion
Home staging is, indeed, challenging. But, the benefits and importance of it always outweigh the difficulty of doing it.
It is worth noting that you selling a home is a rigorous process. Even so, home staging is an effective way to make it less strenuous. Furthermore, it helps you sell a home much faster.
Author Bio:
Matt is a content writer at Cash for Homes Arizona which provides useful and meaningful information on home buying across in Arizona for the highest cash offer. He has specialized in real estate solutions that assist homeowners with a variety of quick cash solutions for their home.