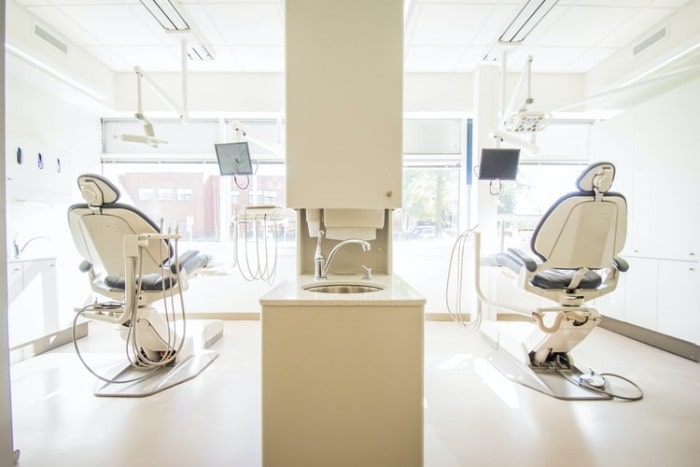 Running an independent practice is not easy. Before you can even open your practice for clients, you have to sort out behind-the-scenes logistics, such as the best area to open your practice, finding the perfect rental office, and a befitting name for your practice. While being your boss may sound like a dream, the reality is not all glitz and glamour.
When looking for dental office rental options, you need to assess each site carefully. Often, people focus on the rent rather than figuring out all that the place has to offer.
What Should You Look for in Your Dental Office Rental?
It doesn't matter if you are the best dentist out there. If your practice is located in the wrong area, you will have a tough time growing your business. Understanding the key factors when it comes to deciding on a rental space can help you build your practice. Better facilities, a better location, and other factors are critical when moving or starting your practice from scratch.
Location of the Office
Of course, the location is crucial to help your business grow. It not only helps you establish a budget for your rent, but it also determines the clientele that you will receive. Depending on the demographic that you want to target, you need to select a location appropriately. Ensure that there is noticeable signage around your office to make it easier to locate.
Nearby Competition
Some neighborhoods may be filled with dentists, while others have none. Ensure that you scope out the competition nearby before you rent the office space. In case your competitor is well-established in the area, it will be difficult to grow your business.
The Layout of the Office
Assess the layout of the office carefully. Is the patient waiting room big enough to feel comfortable? Are the treatment rooms sufficient for you to work easily? Do you have enough space to separate the reception area and the waiting room?
The layout of the office can either make it look roomier or congested.
Accessibility Options
You want your practice to be open to everyone; hence, it is crucial to ensure that your office is accessible. While some offices may not have accessible facilities available from the get-go, they should be amenable to making changes in the future. When you are offering healthcare facilities, keeping accessibility in mind is crucial.
Traffic in the Area
Apart from helping more people notice your practice, heavy traffic could also mean that you would need a parking space near your office. When assessing the dental office rental options, check whether there is ample parking space. Is the office near a busy highway or intersection? Can people see your signage when they are on the road? Are there enough footfalls in the neighborhood to build your business?
A simple checklist can help narrow down your search when looking for dental offices to rent. Many factors are important to determine the ideal space, but these basic points are necessary, especially at the beginning of your practice.