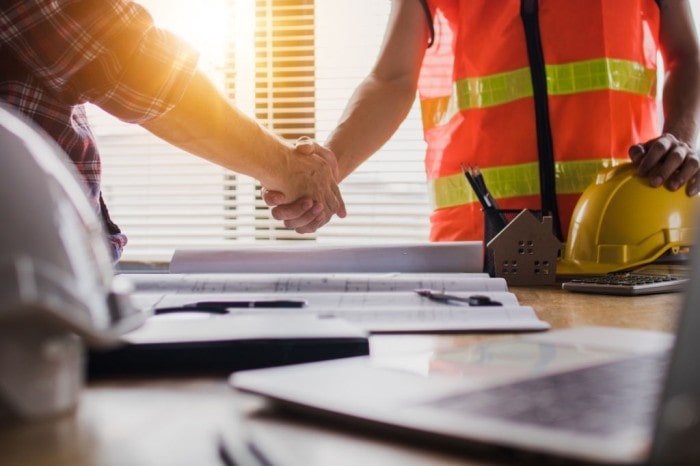 Whether it's Australia or any other Western country, drafting a construction contract is an elaborate process. In most cases, construction lawyers take care of the drafting but if you are interested in how the process works, then here are 8 tips on how a perfect construction contract should look like.
1. The scope of the work
Whether you have plans to renovate a bathroom or build an entire building, the contract should clearly stipulate the scope of the construction work involved. When you let contractors draft the contract, they are going to use their own lingo to delineate the scope, so be aware of this.
In most cases, contractors will try to avoid covering the cost of extra materials and labour. When drafting a construction contract, try to make it as detailed as possible in terms of the scope of the work that needs to be carried out.
2. The pricing scheme
The main reason why Australian contractors want the scope to be vague is to cut costs. However, you can prevent any misunderstandings by a clear pricing scheme. There can either exist a fixed fee or the contractor can be paid according to the invoices they bring in.
3. Agreeing on a timeframe
Apart from the scope of work and the total price, a timeframe for the end of construction has to be agreed on. When coming up with a date for completion, avoid using exact dates and rather for phrases such as "an approximate date of completion."
If timing is of the essence for you, then ensure that the contractor honours his part of the deal by introducing penalties for delays. The contract can be signed without a "no damage for delay" clause but in this case, you won't have legal protection if the contractor fails to deliver.
4. Clarity of the contract
In order for the contract to function in the real world, it has to be clear to both parties. When you are agreeing to the terms of the contract in person, you are probably going to skip or overlook several important steps.
On the other hand, when you put things in writing, everything becomes clearer. From the aforementioned timeline to individual duties, a construction contract covers a wide range of possible scenarios. Before signing it, make sure you look up the terminology a bit.
5. All the perks of hiring a construction lawyer
The best way to ensure that the contract is crystal clear both to laymen and seasoned contractors is to hire a local lawyer. For example, construction lawyers from Sydney not only speak the industry's lingo but they know of all the legal disputes related to construction laws in New South Wales.
When you have a construction lawyer you can trust by your side, you only have to go through (i.e. read) the contract, instead of drafting it yourself.  When you come to think of it, this saves you a lot of time, as you have to read many books in construction law before you are ready to draft a contract on your own.
6. What if the order changes?
Construction is far from an exact science. From a wildfire (we've had a fair share of those in 2020) to an economic downturn, there are many things that can go wrong. The order will have to change at least once during construction but this shouldn't be much of a problem if the contract incorporates changes.
A simple clause would state that both parties that any changes to the contract have to be unanimous and coupled with a timeframe and pricing. Otherwise, both parties run the risk of a lawsuit, as changes in orders are among the top reasons for construction contract disputes.
7. Covering early termination
When you hire the right contractor, the contract is going to be nothing more than a formality. However, if you hire a dishonest and/or incompetent contractor, then the construction contract becomes your lifeline.
Namely, if you wish to see the back of a particular contractor, then the document you two have previously signed should include an "at-will termination" clause. Of course, the contract should also stipulate that contractors are entitled to payment for labour and materials used prior to the termination.
8. Risk management and liability insurance
Finally, it's a good idea to have a plan if things go wrong. Although there are many ways to protect your investment, liability insurance is mandatory. Every construction company in Australia is required to have a general liability policy in order to operate.
However, there are many different business insurance policies, so make sure the document is attached to the construction contract, so you see exactly what is covered (and what isn't). These policies are made with many exclusions, so insurers save money.
Let us be realistic: you are not going to draft the construction contract; your lawyer will. However, it's worth knowing which the 8 key points to take notice of are.
From examining the insurance policy to a risk management plan, you have to know what you are agreeing to. Once the ink on your signature dries, it's too late for that.