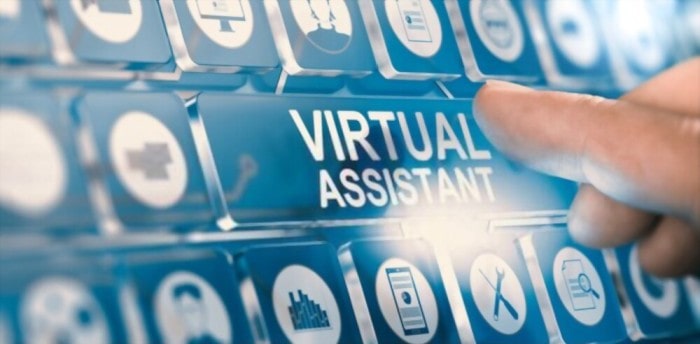 A virtual assistant is an independent person working from home and providing necessary administrative services. They are usually granted access to essential documents such as invoices, email payroll, expenses, and calendars for planning and management away from the office.
Starting and running a small business means there is no room for error for it to grow. That will require you to get professional help and increase overall productivity.A virtual assistant is the right person for this. They have both the skills and experience to handle tasks you otherwise find challenging. That way, you get more productive hours to focus on the core of your business.
How a VA will help your small business
A virtual assistant will be tackling your tasks remotely. That means they will need access to your business documents to execute the work properly. Here are some of the areas that you can outsource to a virtual assistant.
Bookkeeping
Recruitment
KPI Reporting
Website maintenance
Campaign management
Social Media Management
CRM management
Scheduling
Email management
Expense tracking
Why you should choose a virtual assistant
Recruiting a virtual assistant will allow you to handle your business flexibly. That's because you now have enough time to focus on other duties essential to your business's growth. Plus, the VA can address the areas they have experience and skills in saving you valuable time.
VA assistants do not require working space in your office, unlike hiring a regular full-time employee. They work remotely, and you only pay for the hours required. That can save you in office space and operational costs.
They have skills and experience in areas vital to the business's growth and ones you may lack.
They come up with new and innovative ideas which they implement to assist your business to increase overall productivity.
Skills to expect from a virtual assistant
An excellent and legit virtual assistant doesn't develop overnight, and even though one has graduated, they also need time to grow and polish their skills. Here are some of the skills that a seamless virtual assistant should display.
Good Computer Skills
It may look like the most common skill that anyone may possess, but there is more than what meets the eye. For starters, a virtual assistant should be able to use and utilize Microsoft Word and Excel properly. That is where they are going to execute most of their tasks. Other computer skills that you may want to check on is using the World Wide Web. Razor-sharp online skills are paramount, especially if they are to handle advertisements and client support.
Flexibility
The internet and technology change by the minute, and being on top of their game is essential. The tactics on how a VA advertises should be as per the season. And if you want your local business to grow, it is of utmost importance to ensure that they are flexible to meet your business needs.
Good communication and writing skills
If you choose a virtual assistant to manage all your communications, such as a reply to emails, fax, support, and answering phone calls, you should ensure their communication and writing skills are on point.