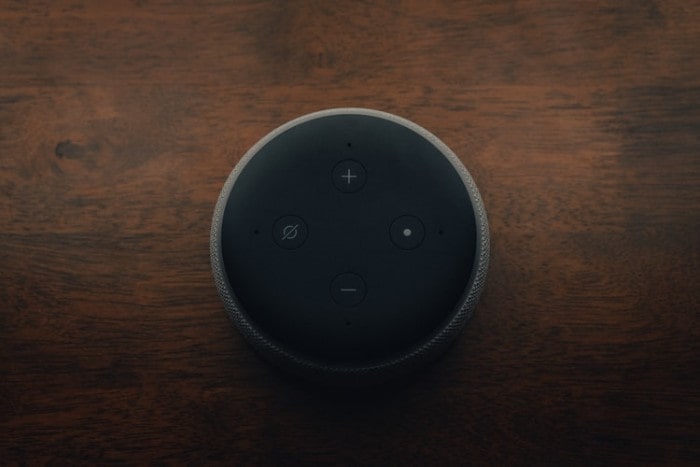 2020 has been quite a year. With the presence of a global pandemic, business owners were faced with multiple challenges that affected their operations and had to come up with creative and resourceful strategies to stay afloat. Sadly, some couldn't handle the pressure and had to fold to it.
Now, as the world welcomes a new year, businesses are slowly getting back on track. However, the need for smart tactics remains, especially since the pandemic is still far from solved. One great way to cope with the situation is by hiring a virtual assistant.
Virtual assistants or VAs offer plenty of benefits for businesses. With the restrictions on social interaction and stringent health measures that need to be observed in an office setting, it can be difficult to find on-site employees. Having a VA allows business owners to focus solely on their work's core aspects since other tasks will be taken care of by an employee who is working safely from a distance.
Perks of Having a VA
If you own a business and are considering hiring a VA, here are some advantages that you should look into.
MANAGE FINANCES EFFECTIVELY
If you want to grow your business overnight, it's a must to be financially savvy. Accordingly, having a VA allows you to manage your finances efficiently.
Employees are the most valuable assets of any organization, but it can also get too costly to hire and retain them. Not only do they require competitive compensation, but they must also be provided with a suitable workplace and proper equipment, especially in light of the pandemic.
Because VAs work remotely, they do not need to report to an office. Hence, you can cut down on operational costs since you do not have to dole out money for office spaces, computer units, telephones, maintenance costs, and additional taxes, as well as pay for the adjustments needed to accommodate the preventive measures against the virus.
Moreover, you have the liberty to hire virtual assistants on a part-time or full-time basis, depending on your business's needs.
MAINTAIN A WORK-LIFE BALANCE
Running a business is complicated and extremely time-consuming. Thus, keeping up with its demands can take a toll on your personal life. With the help of a dependable VA, you can focus primarily on the core aspects of your business while they handle all the other administrative tasks, allowing you to quickly work on them without having to do overtime or sacrifice your time for personal stuff.
You can also ask for their assistance when your workload itself gets a little too much to handle. This will allow you to have sufficient time for leisure and family activities.
Additionally, your personnel needs an encouraging and motivated employer because having a leader with a positive outlook can boost the morale of the whole crew. In contrast, a stressed and unmotivated leader can make the team feel pressured.
Remember that the mood and general disposition of your staff can directly affect your company, so it's a must to live a life with a good work-life balance. Of course, you also want them to live a life with a work-life balance, so be mindful of their deadlines and workload, and discourage working on weekends or after they have already logged out of work.
Reducing operational costs is indeed important; however, there is a chance that productivity will be compromised when you become too frugal about it. This can be a big problem, especially for growing companies that need to keep up with increasing demands. Moreover, boosting production while maintaining quality can be a challenge as well.
Accordingly, instead of forcing yourself and your team to accomplish every single job, hiring a virtual assistant and delegating tasks to them is a more practical and cost-effective solution. Competent VAs can surely help improve work productivity and efficiency significantly.
The quality of the outputs of the rest of your workforce will also be retained, considering that they only need to focus on their main responsibilities and assignments.
In this modern era, customers value convenience and efficiency greatly. Hence, they often demand that their concerns be tended to instantaneously. This is difficult to achieve, especially for small or medium businesses with a limited workforce.
In order to cater to your customers' needs 24/7, it is crucial to hire people who will be available at different times. Accordingly, hiring VAs from different time zones can help you build a 24/7 customer support team that can handle tasks quickly. A diverse team will also potentially broaden your market reach.
Additionally, since technology allows people from various parts of the globe to communicate with each other in real-time, a VA from another country can address a local customer's concerns at a time that is not convenient for your in-house or local workers.
ALLOWS YOU TO SCALE UP OR DOWN AND SAVE TIME
A lot of businesses today belong to industries that have seasonal peaks and downtimes. Hence, there are certain periods when companies are faced with more deadlines than usual.
Missed deadlines can be detrimental to the image and reputation of a business and can drive away even the most loyal of customers. Hiring virtual assistants who are project-based or have short-term contracts can help fill the gap between your regular employees and the workload and allow you to scale up or down to accommodate peak seasons and downtimes.
Therefore, your business can enjoy the benefits of having additional labor without being required to hire full-time workers.
The Takeaway
Running a business can be very challenging. However, when armed with the right workforce, any establishment can thrive quickly. Also, there is a wide range of rules for entrepreneurs to follow, such as managing finances effectively and accomplishing tasks in a timely manner. These can be achieved with the help of a reliable virtual assistant.
Because a VA can take extra tasks off your hands, you will be able to focus on growing your business and turning it into a success.