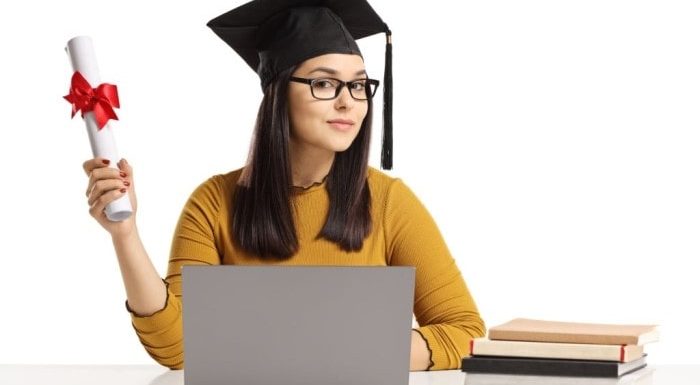 Online degrees are something that has recently emerged as a busy person's best way to get a degree under their belt while juggling work and a social life. It has become a great way for people to further themselves and save money, as well as a way to allow some to get experience in the field while completing a degree on the side. They are also considered to be a practical and viable solution for people to find what they truly want to study in their spare time, so with that in mind, here are just some of the benefits that an online degree can have on your business.
#1 What it can do for you
Online degree programs will make a big difference in your life, creating a lasting impact for a long time after. Not only will it provide you with extra knowledge, but it will also teach you how to better manage your time, communication, and how to make sharper decisions. The skills stretch far beyond this, and all slightly differ depending on the program you select, but you will find that it makes a huge difference to your life both in and out of work.
Make sure to select and apply to a program from a college with a proven track record that works around your schedule, and you can learn alongside running your business without having to worry so much about having to neglect one or the other to meet targets.
#2 What it can mean for your employees
It can also mean a lot to your employees. If one of your employees is taking an online program, you are going to need to support them, and if you are hiring someone who has an online degree, you know that they are going to be reliable. It takes a lot of self-motivation, ambition, and organization to be able to complete an online program, and if they have their degree in the sector that you are looking for, then that can only be beneficial to your business. This amount of self-drive in an individual can be hard to find, and it also shows that they are ambitious in your business niche, which, in turn, means that you will be attracting talent, something which every business needs to succeed.
#3 What it can do for your business
It can do a lot for your overall business. Naturally, you are going to want to make sure that you have the greatest amount of knowledge available to you, accessible whenever you need it without needing to spend huge amounts of money or take a hiatus from running your business full-time. If you are doing both side by side, there are also some other benefits as well.
You can learn marketing strategies that you can incorporate the very same day and test out your grasp of that new knowledge in real-time. This helps your business appear dynamic, and it will definitely look good to clients if the one at the helm is constantly working to improve themselves and their business by taking programs alongside running a business. This can help your business grow and can therefore help you learn more, keeping your business at the top of its league.