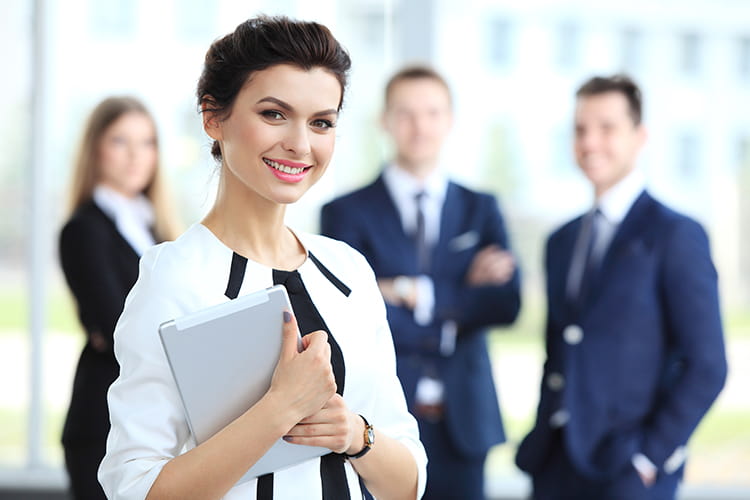 Personality is a set of unique characteristics that define a person uniquely. It is a combination of attributes like physical appearance, thought process, emotions, and behaviors. Personality development is the act of polishing or enhancing these traits in order to stand out from the rest.
Knowledge and education are the fuel that keeps your personality alive. If we talk specifically about management education, it definitely develops a student's personality holistically. Albert Einstein rightly said, "Education is not about the learning of facts, but the training of the mind to think." The exposure a student gets during an MBA degree and at a B-school not only helps them transform into an able manager and a leader but an astute person. The management education helps refine a person's temperament both on a personal and professional level. Some of the ways in which management education helps in personality development are:
Strong Communication Skills
Communication is the foundation of a degree like an MBA. The key to being a good manager or a leader is to communicate effectively and accurately. The degree in management education teaches precisely that. From the very outset when you appear for MBA entrance exams, your language comprehension skills are tested in the written entrance test. Then your oral communication is judged during the group discussion and PI rounds. Some colleges even test your written communication skills during WAT. When you start pursuing your degree, public speaking, group & individual presentations, public & peer interactions become a norm. There are specific courses that teach you the nuances of business and formal communication. Each of these makes you confident and add on to polish your personality on the whole.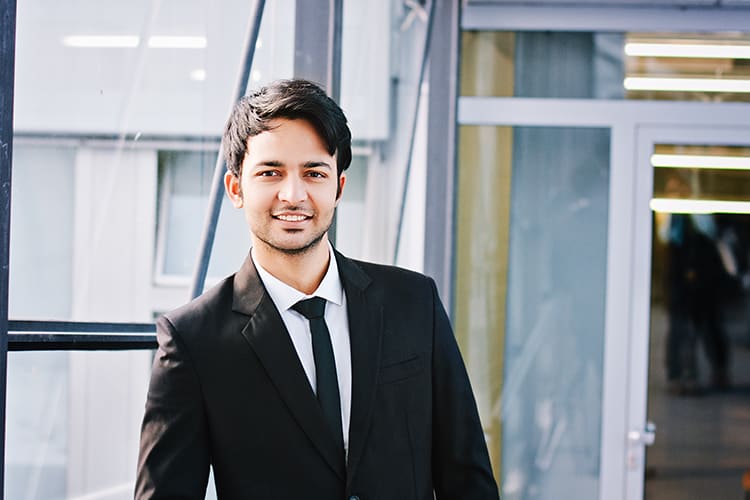 Self-Awareness& Self Confidence
The key to evolving as a person at a personal and professional level is to know your strengths and more so your weakness and how to utilize them to your benefit. An MBA program helps you self-introspect and understand yourself better. With strict timelines and challenging deadlines, it helps to bring the best out of you. When you stride through such tough situations where you need to demonstrate professionalism continuously, it boosts your self-confidence and makes you a stronger person overall.
Value & Manage Time
A significant value that a management degree teaches you is to value& manage time efficiently. Everyone knows an MBA is a fast-paced and demanding degree to pursue. Apart from regular classroom teaching, it involves a lot of self-study, research,and student-centric learning. The sky is the limit when it comes to learning during your management program. Apart from the studies, there are assignments with deadlines, exams, group discussions, extra-curricular activities, networking,and building relationships. It's a constant race against time which every student needs to win. With the platter almost full, you learn the time-management skills and discipline, which make you a better person.
Impart Etiquettes
The rigorous time you spend in B-school nurtures your etiquettes at all three levels – personal, social, and professional. With a chance to interact with peers, professors and professional outside the college premises you get to learn a lot about social and professional behaviors. During class presentations, group discussions, brainstorming sessions, and other pedagogical activities, you learn about how to conduct yourself. Other than that, you learn about dressing formally and behavior you must exhibit during business meetings and professional interactions.
Build a Global Perspective
MBA colleges create a mini world where students come to study from different walks of life and countries (or states). This helps the students learn about different people, cultures, outlooks,and perspectives, which prepares them for the bigger world in general. With a carefully curated curriculum, the inclusion of case studies from around the world, international immersion programs and freedom to pursue training from anywhere around the world, management education truly helps develop a global perspective in you.
Nurture Leadership Qualities
A good leader and/or manager need to be a mature decision maker and effective problem solver. In a management school, you get numerous platforms and opportunities to nurture and develop decision making and problem-solving skills which in turn help you be an effective leader and able manager.
Be a Team Player
A good leader is not only someone who can lead his team but someone who people would want to follow willingly. This can happen if you are a team player and appreciate each member for his/her distinctiveness. Management school helps you be a strong team player and lead from the front. There are ample opportunities where you get to exhibit your leadership and team-player skills. This instills sensitivity and humbleness in your personality.
Thus, a management degree not only polishes your physical appearance but matures your thought process, emotions and teaches you to exhibit professional behavior.This contributes to building your personality as a thorough professional and smart individual. MBA makes you competent to earn a living and teaches you how to live your life competently.
Authors Bio :
Ms. Lavleen Kaur Kapoor is Content Specialist for MBA Rendezvous. With an Experience of more than 9 Years in Core Development in the IT Industry, She has had the Opportunity to work with Big Market Leaders Like Infosys, NIIT, HCL Technologies early in her career. A Mater Dei Convent Alumni, Lavleen has done her Bachelors in Technology (B.Tech Biotech) from Jaypee Institute of Information Technology University and continues to pursue her learning abilities by constantly attending trainings and doing certifications. A pleasing personality, Lavleen believes in working for others in this immortal world and lives by the motto "Do Not Go Where The Path May Lead, Go Instead Where There Is No Path And Leave A Trail".