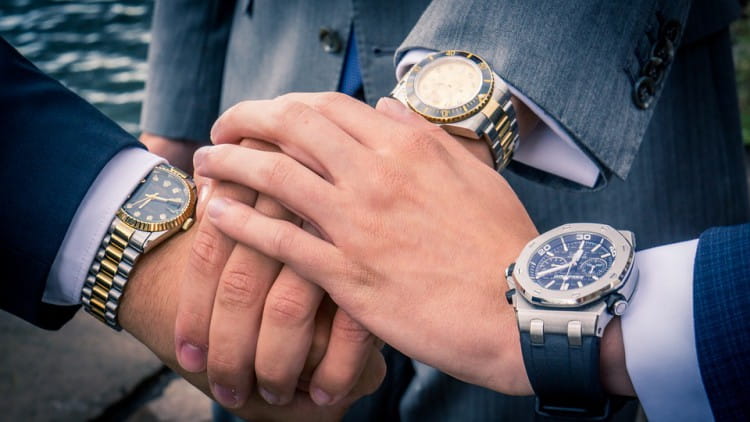 Customers at The Luxury Hut often ask us, "Should I service my Rolex often? How many times a year should I service my Rolex?" now is the time to have all of your questions answered! We wanted to address all of your concerns around servicing a Rolex so our expert team put together this handy guide for you our valued customers. With this quick guide, you will learn when you should service your cherished Rolex watch.
When Should You Service Your Rolex Timepiece
Rolex watches are classified into three categories depending on their age – New, Over five years old, and Vintage. The relevant process to follow depends on which category your Rolex falls into. You may service your Rolex as often as you like, but we would recommend that you follow the minimum guidelines.
A Rolex watch should be serviced as follows –
1. New Rolex Watch – If the watch is less than five years old, no service is needed under normal circumstances. If the watch is damaged or is not fully functional, service your Rolex.
2. Rolex Watch that is Over five Years of Age – It is recommended that you do a complete service overhaul at five years. It is advisable to keep your Rolex oiled even if the timepiece is functioning to COSC standards (see below for an explanation of COSC standards).
3. Vintage Rolex Watch – We recommended you service a Vintage watch You can also send your Rolex to one of the many Rolex Service Centres that are operated and owned by Rolex, although this could be a more expensive route to servicing your watch.
What Does a Full Service Include?
It is very important to ensure Rolex is waterproof. There are many complicated steps involved. The first step is to disassemble the movement. The parts are cleaned well. After this, the movement is assembled again, after proper lubrication. The gaskets are changed and the watch is tested to make sure that it is waterproof.
The Meaning of COSC
COSC is the abbreviation for Controle Suisse des Chronometres. This is the Swiss Chronometer Testing Institute. This organisation is responsible for certifying timepieces in Switzerland for both precision and accuracy.
If You Want to fix a Rolex
Some online dealers have in-house watchmakers who can fix your watch for a very reasonable price. The Luxury Hut has an expert team of watchmakers who have an unbeatable record for fixing damaged watches at the best prices.
Based in Hatton Garden, we have become the ultimate experts and choice for customers in their search for high-end preowned watches and jewellery. We deal with buying or selling classic luxury goods. We offer unbeatable prices for these luxury items. We also have a large stock of secondhand high-end watches if you are looking to buy and ensure that our website is up-to-date with new arrivals.
The Luxury Hut are always on the lookout for unique pieces. If you are thinking about selling your jewellery, watch, or anything else, be sure to contact us for a competitive quotation or simply to take advantage of our expert advice.