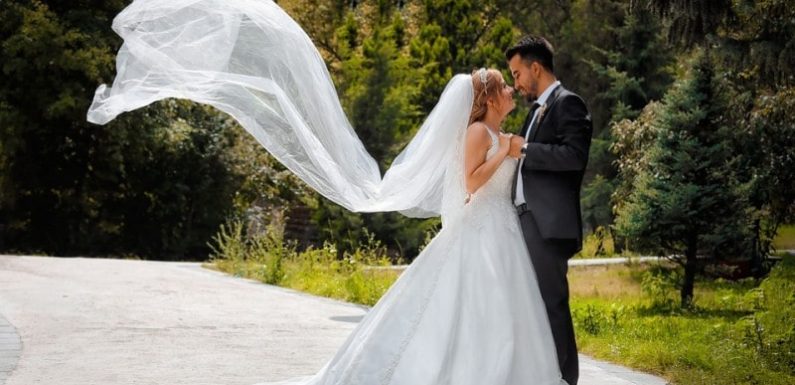 Most married women will tell you that having their wedding captured on film gives them much more realistic memories of the day than still pictures.
Professional wedding videographers can catch all the important moments of the day for you. From the wedding vows to the kiss, the dance, people congratulating the couple, to guests enjoying tempting food items, no moment goes unnoticed by a professional camera crew.
A good wedding videographer can truly make your wedding moments memorable enough to last a lifetime.
Here are five reasons why hiring a professional video for your wedding is a great idea.
Wedding Videography Is More than Just an Expensive Camera
Anyone can buy an expensive camera and learn to use it. But few people have the artistic talent and creative vision to make a memorable movie with a camera.
For your special day, you want someone who knows how to use all the camera functions and has the experience of making a video with different lighting. Unfortunately, just getting your friend or a relative to make the wedding video will not work.
If you compare a wedding film made by a friend to one made by a professional, you will notice a significant difference in quality, lighting and transition from one scene to another.
It Will Be Easy To Share Your Wedding Day with Others
Many times, friends or family members will not be able to attend your wedding as they are engaged otherwise. A professional quality wedding video will make it easier for you to share your special day with people who missed it.
Professional wedding videographers can edit the video to create a shorter version of your wedding. They can create scenes, switch between different events and ceremonies at the wedding from start to finish.
This will make it much easier for you to publish and share your special day with others on your Facebook or Instagram profile.
Great Way To Enjoy Things You Missed
Wedding day is very hectic for the bride and the groom. When you get married, you are so focused on the wedding ceremony, the vows and guests that you will miss many interesting events of the day.
One of the benefits of hiring a wedding videographer is that they won't miss a thing. So after the wedding is over, you can sit down, relax and watch your wedding film.
You get a chance to see the entire day through the eyes of your guests. From the anticipation of the moments before you walked down the aisle to the cheering of your first kiss. You will see what your parents saw as they watched you repeat your vows.
Having a wedding videographer means you get a second set of designated eyes to capture all the important moments of the wedding and see them with your own eyes.
Something to Show Your Children and Friends
Your wedding film can be an important part of your life that you can pass down to your future generations. Not only can your kids watch them, your grandkids and great-grandkids can also look back on how their great grandparents got married back in the day.
Also remember, a wedding is a place where all your relatives, cousins and friends get together. You can use the wedding film to introduce these people to your kids, friends or in-laws.
You Can Relive the Memories of Your Wedding Day Over and Over
For most people, a wedding is once in a lifetime experience. It is the most special day of your life, and you may want to relive the memories every now and then.
Your wedding film allows you to look back on the day, whenever you want. As the memories of your wedding begin to fade over time, your wedding film will remain a priceless piece of the memory.
Your wedding anniversaries will become even more special when you watch your wedding film and remember all the great moments you had at your wedding.
Make Sure to Get a Professional
A professional videographer knows how to create your wedding film with responsibility. They will do their best to arrive on time and set up their equipment before the ceremony begins. Moreover, they will stay until the event is concluded to capture every important moment.
Experience is the main difference between a professional and an amateur videographer. Professional videographers have seen enough weddings to know which crucial moment should be captured. They place their equipment at the right angle to capture everything from the walk down the aisle to marriage vows and the guests' reactions
Expert Wedding videographers also understand that everyone wants to look good in their video. They blend in with the guests and shoot the film in a way that you forget they are even there. Wedding videographers capture the moments with natural poses to tell your wedding story as it happened.
You don't need to pose for a videographer like you would with a photographer. You may be directed to do a sequence shots of special moments with the guest. Apart from that you spend the day enjoying every moment. Your videographer will capture it all and present your story in a memorable movie.
Make sure to get some popcorn when you watch it later with friends and family. Often, a box of tissues may be required.