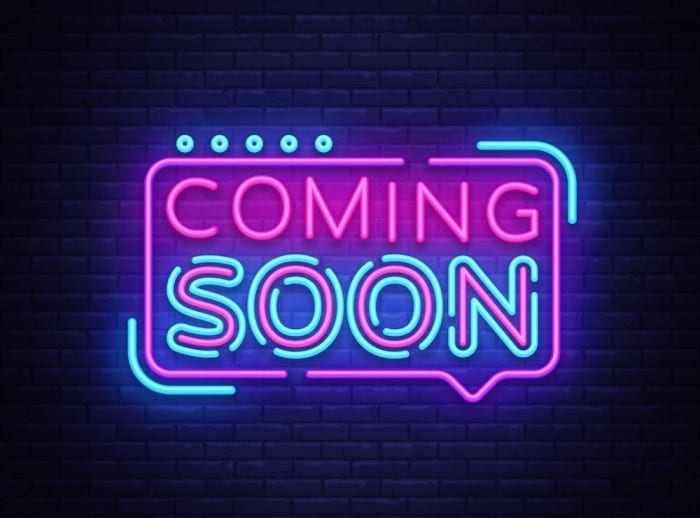 The majority of webmasters often ignore the power hyping your website prelaunch. If you create enough buzz, you are going to attract lots of traffic before your site is even live. Moreover, a 'Coming Soon' page provides crucial information on what your website is all about, and what they should expect from it. WordPress is the best CMS that also makes it easier for you to implement a Coming Soon page on your website. The beauty of it is its numerous plugins the can help you accomplish this task. These plugins also help you to fully customize your page and include all the details you want. In this article, going to show you how to create a Coming Soon page in WordPress Development using a few of the very best plugins to help you out.
WordPress Coming Soon Page
It is no secret that WordPress is the best option to manage your online content. The platform helps you to establish your online presence. When launching or re-launching your website, you want to do everything you can to attract your audience to it. One of the things that you must do is coming up with the best strategy to help you with your pre-launch promotion.
Take this time to inform your audience of what your website is or what you are going to add to your offerings. Your audience wants to find out more about your company. Creating a Coming Soon page helps you to build anticipation to entice your prospective customers. Generally, a Coming Soon page shows visitors a brief overview of what you do, how to find out more, and when you are going to launch your website.
This is the best strategy for spreading the word about your new site, and since the link will be easier to circulate, the page content will be concise and useful. Additionally, you can collect email addresses to be used in sending further correspondence to your audience down the line.
How to create a Coming Soon Page on WordPress
WordPress offers a few ways to create a Coming Soon page. For example, a dedicated theme, but this method is limited and you can't easily work on the rest of your site while you're Coming Soon page is living. The best approach is the use of a plugin.
Coming Soon Page & Maintenance Mode by Seed Prod
SeedProd is one of these plugins that allows you to create a coming soon page as well as a maintenance mode. It provides the best solution in both its premium and free versions. The best thing about this plugin is that it works with almost any kind of WordPress theme with a whole bunch of customization options for creating unique Coming Soon pages. The plugin also allows you to add custom CSS and HTML if you know. Regardless of your technical knowledge, this tool will help you to spread the word out there about your soon to launch the website. Using it also allows you to integrate with many email marketing services such as Mail Chimp, Aweber, and others. The basic plugin is free to use, but if you are looking to advanced functionalities, you can go for the premium version which costs $29.
How to create a Coming Soon page in WordPress with Seed Prod 
At this point, I assume that you have installed and activated the Seed Prod plugin. The next step is to configure your WordPress Page. A new Seed Prod tab will be displayed on the WordPress dashboard once you have installed it. From this area, head straight to the Settings section. And you will see myriad options here. Don't mind this just head over to the Design tab. This tab allows you to configure the way your WordPress Coming Soon page will look. The best way to start from is background color or an image.
Moving on, you'll also access more options to ensure your background is responsive, among other display settings. You can tweak a few things and use the Live Preview tab at the top of the screen to check out how they look. Scrolling down, you will come across a Text section to configure the colors of your Coming Soon page's text.
There is also an option to add custom CSS to your page at the bottom of the page. You can also change the settings here as you like to meet your business needs. After that, you can move on to the content tab. Here, you can scroll down to the Page Settings section, which is where the magic happens. You can also get a logo, headline, and the content for your WordPress Coming Soon page, using a simple editor. You should also consider what you want your Coming Soon page to say and when you're done, save the changes.
The last step is to activate your WordPress Coming Soon page. This is done by going to Seed prod > Settings > Content screen. At the top, there's a General section. Select Enable Coming Soon Mode option and save the changes. Your Coming Soon page should now be live. However, you won't see the difference in browsing from the front end. Visitors, on the other hand, will see your Coming Soon page instead. To view what the visitor sees, try opening your website in an Incognito tab to check whether everything is displayed as desired. Once you are ready to launch your site you can go back to this tab and disable the Coming Soon mode.
Conclusion
The Coming Soon page is a great solution when you are working on your site to improve it's or introduces some new offers. As a WordPress Developer, it is also a great opportunity for you to generate leads and build anticipation so that your loyal clients can look forward to the launch.
Author Bio:
Naman Modi is a Professional Blogger, SEO Expert & Guest blogger at NamanModi.com, He is an Award-Winning Freelancer & Web Entrepreneur helping new entrepreneur's launches their first successful online business.