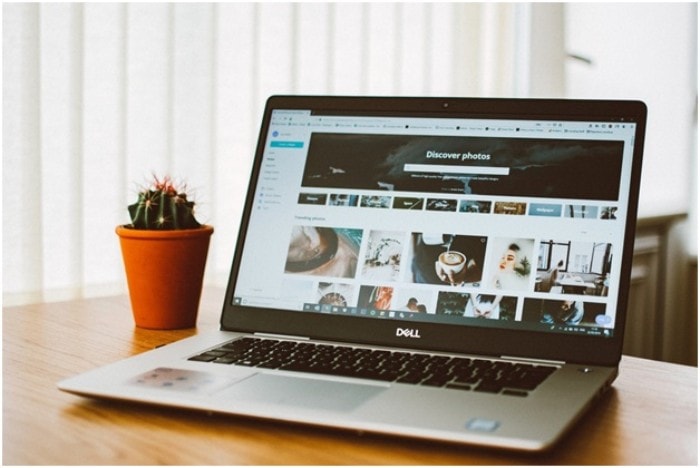 Do you know you can increase your productivity over the web by just installing a few extensions on your browser? There are various extensions on Google Web Store but in this article, we have picked up the best chrome extensions which will ultimately increase your productivity. Let's get started.
1. Adblock Plus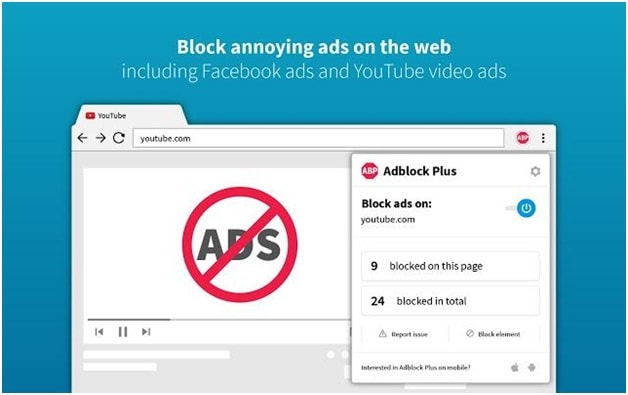 Do you annoy with various ads on the websites that you visit daily? Definitely, it's not because that makes the page load slow, increases the data consumption, tracks your daily activities, and spreads malware. There is a solution to get rid of all those clumsy advertisements and tracking code.
Adblock Plus is here to protect you from the different kinds of ads, such as animated ads, pop-ups ads, pop-unders ads, Facebook ads, etc. You can find various ads blocking chrome extensions but Adblock Plus is the best chrome extension out there.
Features:-
Block annoying video ads and banners
Block pop-ups
Faster browsing (as resources are blocked from loading)
Stop tracking and give yourself more privacy
Fight off harmful malvertising that can hide in ads
Customize features, like whitelisting for favorite sites
Get free and constant support
Give yourself simply more control of the experience you want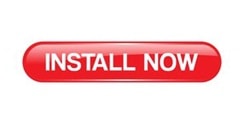 2. Todoist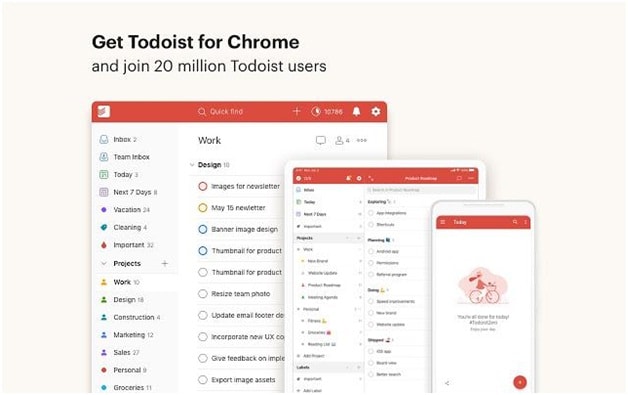 We may be biased, but Todoist's Chrome extension is one of our most popular platforms for a reason. This best chrome extension will convert any URL into a Todoist task from within your web browser.
Find an article you want to read? Save it in Todoist so you can come back to it later. Working on a draft in Google Docs? Save the doc as a task so you won't waste time tracking it down when you're ready to finish. Find a recipe you want to come back to? Save it in your recipes project. The possible uses are endless.
Features:-
Organize tasks the moment they pop into your mind.
Remember deadlines with reminders and due dates.
Collaborate on projects by assigning tasks to others.
Develop lasting habits with recurring due dates like "every Monday".
Prioritize your tasks with priority levels.
Track your progress with personalized productivity trends.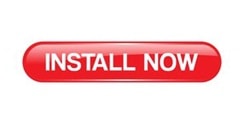 3. Favorite keys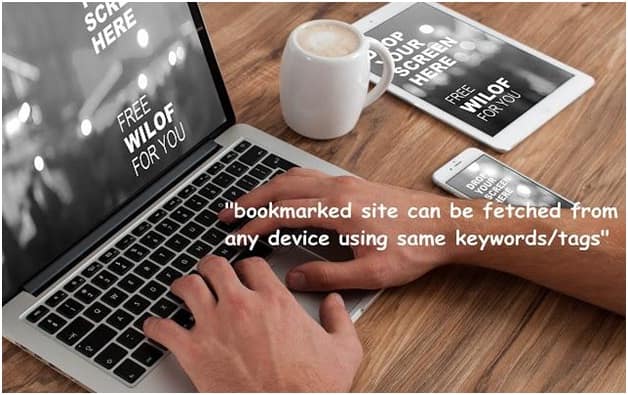 Favorite Keys is a lightweight extension that helps you to increase your productivity to save bookmarks with your favorite keywords (#blog, #travel, #project, etc). It's completely free to use and server-less. It also thinks about your privacy thus they do not store any of your information. it uses Google Chrome Bookmark for Sync the data. Now, you don't have to waste your time to search for your bookmark. This extension has a partial search feature and shows your saved webpage in the suggestion of the address bar. The bookmarks are saved in the Chrome browser, thus you can access/search them from any device. It is one of the best chrome extensions.
Features:-
FASTEST WAY TO BOOKMARK ANY PAGE
ORGANIZE YOUR ALL LINKS AND PAGES EFFECTIVELY
NO SIGN-UP REQUIRED
ORGANIZE YOUR ANY URLs WITH YOUR FAVOURITE KEYWORD
PARTIAL KEYWORD SEARCH
USES GOOGLE CHROME BOOKMARK FOR SYNC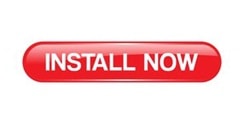 4. Zero-click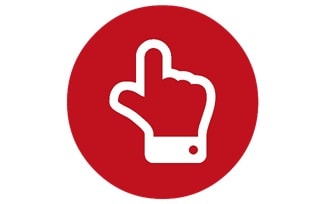 Do you want to access your webpages without clicking? As the name states, you can surf the whole web without clicking the mouse. Just place your mouse anywhere and it will auto-click for you. You can also set the clicking delay time as per your convenience. This extension will save your time to browse various web pages and give you a smooth web surfing experience. Install this cool extension now and experience a new web surfing experience.
Features:-
You can turn this feature on/off by clicking the icon
Color of the icon will tell you its status (OFF/ON)
Horizontal and vertical bars will help you with your mouse navigation
CLICK-BURST feature, auto click multiple times by pressing and HOLDing Ctrl key (currently the feature is in beta).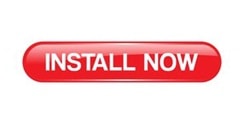 5. LastPass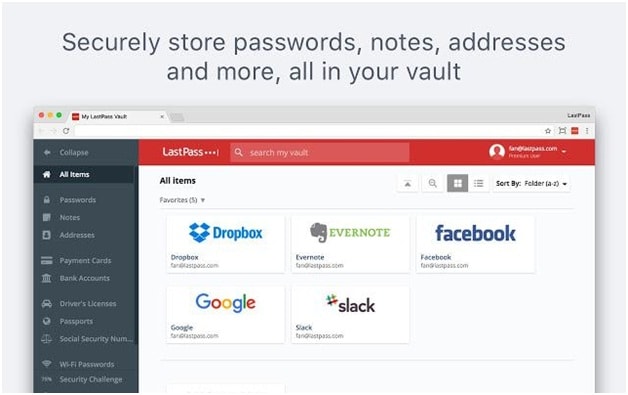 LastPass is the most used and useful chrome apps for those who have to maintain a large no of passwords. This free Chrome app is the all in one solution for your all the password including the mobile device, iPhone, laptop, Chromebook, etc. it let you forget all the password and just remember one master password to use them all in all the device seamlessly. It also helps you to find out the weak password and provide strong password suggestion which can't be hacked or guessed by the others.
Features:-
Never forget another password
Generate strong passwords that you don't have to remember
Passwords are auto-filled for you as you go to your sites
less typing!
Securely share your passwords with friends and family
Only worry about one master password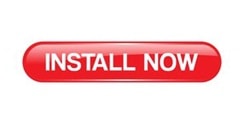 6. Grammarly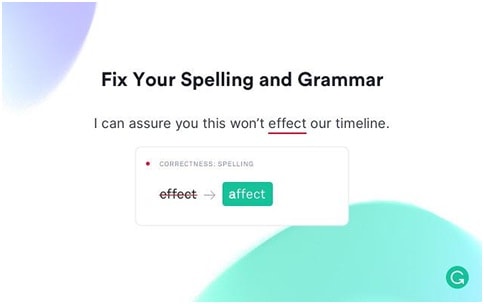 Grammarly is a writing assistant and helps to minimize typos and grammatical errors when you write. It corrects any mistake you make while typing. It could be emails, social media, documents. It also enhances your writing by suggesting better words or phrases. The tool also gives you explanations for all your mistakes. What is more that it provides a report of your progress on your writing skills!
I have been personally using it for 2 years now and I find it a very user-friendly and intuitive tool. The developers have clearly put some effort to make the tool personal and adapt to every individual's writing skills. It is really the best chrome extensions on the web-store.
Features:-
High-quality writing
Detect your tone
Works where you do
Trusted by millions of users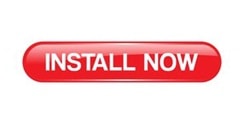 7. Momentum
This is one of my favorite Chrome productivity extensions. It converts Google Chrome's boring new tab page with inspiring photos that change daily, short productivity quotes, an integrated to-do list for your day.
I also like the option to set the main focus each day that acts as a reminder of what's most important for my day each time I open a new Chrome browser window.
Features:-
New inspirational photo and quote each day
Set a daily goal/focus/intention
Keep track of tasks with Todo list
See the weather and forecast
Links and search
Show bookmarks bar on new tab
Default Chrome Tab/Apps links
Customize the dashboard by showing/hiding widgets
Set your uptime and downtime with Balance mode
Feel good and get things done!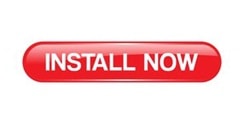 8. Noisli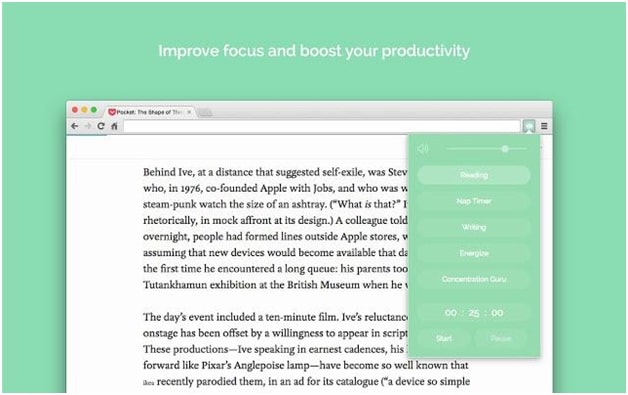 Noisli is a productive little ambient noise generator you can control from within Chrome. It plays a variety of ambient sounds. The one thing which I like most is that you can mix each sound together to create your own ideal ambient soundtrack.
When I start using it automatically started playing the sound of rain with a mix of thunder. I was in love from the start. There are also the sounds of waves, river water, leaves blowing, a train on railroad tracks, and a variety of other options.
You can control the Chrome extension in the top right of your browser. If you're curious, my custom mix is Rain (high) + Thunder (low) + Fireplace (medium) + Coffee Shop (low).
Features:-
Quickly access and play your Favorite Combos
Use the Timer for Productivity Sessions
Master Volume Control
Have all your Combos in sync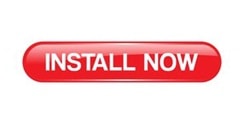 9. Forest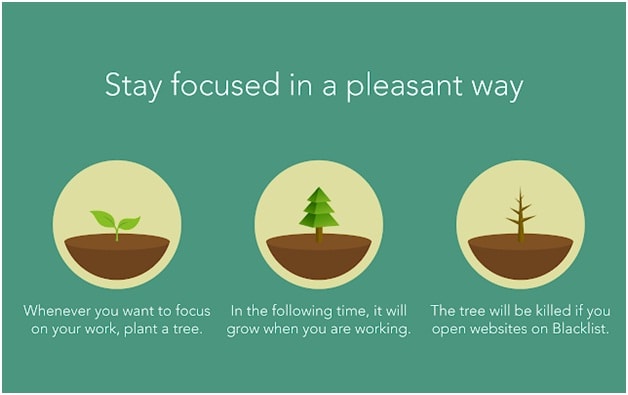 It is the best chrome extension for productivity that helps you focus by counting downtime and blacklisting sites which will waste your productivity.
While there are many count-down extensions available, Forest stands out because it grows an animated tree while it counts down the minutes you need to be focused. If you visit the blocked sites in the time being, the tree dies and the mission fails!
It is very natural and the UI is marvelous. People want to focus because it gives them a chance to grow an entire forest in a day! To be honest, most people hate to see a tree die (even if it is virtual!)
Features:-
The best tool to help you beat Internet addiction
Cultivate your personal pattern of time management:
Fully concentrate on your work and complete it efficiently
Share your trees with friends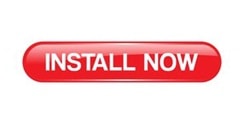 10. OneTab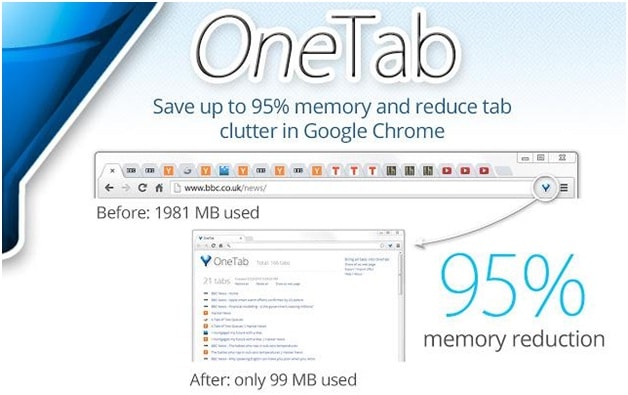 Speaking of tab trouble, OneTab can solve it. Instead of having all of those tabs open, OneTab puts them in a handy list in only one new tab page. That way all the key links that you want to use are just a single click away.
You can save up to 95% of your web browser memory because you won't have a lot of open tabs. No problem, no more tabs. This keeps you productive and your computer desktop clean.
Features:-
Save up to 95% of memory
Privacy assurance
Speed up your computer by reducing the CPU load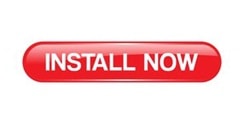 11. Clockify Time Tracker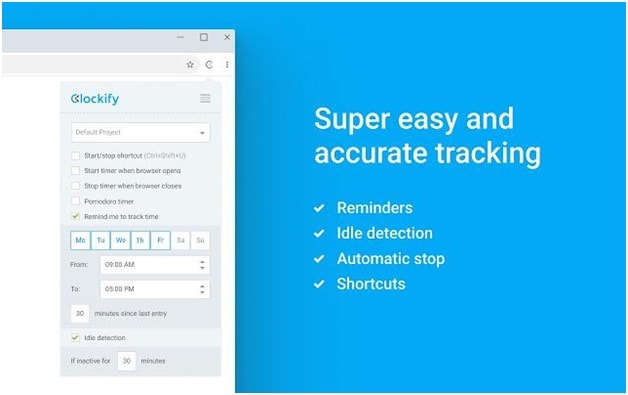 Clockify Time Tracker lets you clock your time for anything you do. If you are doing a project, you can start the work and the timer. Once you finish, stop the timer.
This is a very productive chrome extension and it can help you analyze the time you spend on a particular project or a website. It is one of the best chrome extensions on the web-store.
Features:-
Integrates with 50+ web apps
Idle detection
Reminders
Pomodoro timer
Automatically start/stop the timer
Start a timer from selected text
Start/stop timer shortcut (Ctrl+Shift+U)
Default project for new time entries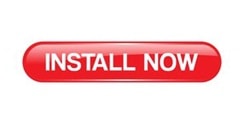 Final Note:-
I hope this list of best chrome extensions will really increase your productivity. These extensions are free to use and available on the google web store. If you like any of the above extensions then please give your valuable ratings and review to the extension. Also, please share this article with your friends and families.
About the author:-
Anne Lilly is a techie girl who loves to write about anything that is directly or remotely connected with technology. From hardcore tech stories to the overall influence of technology in life, Anne is passionate about all things internet.