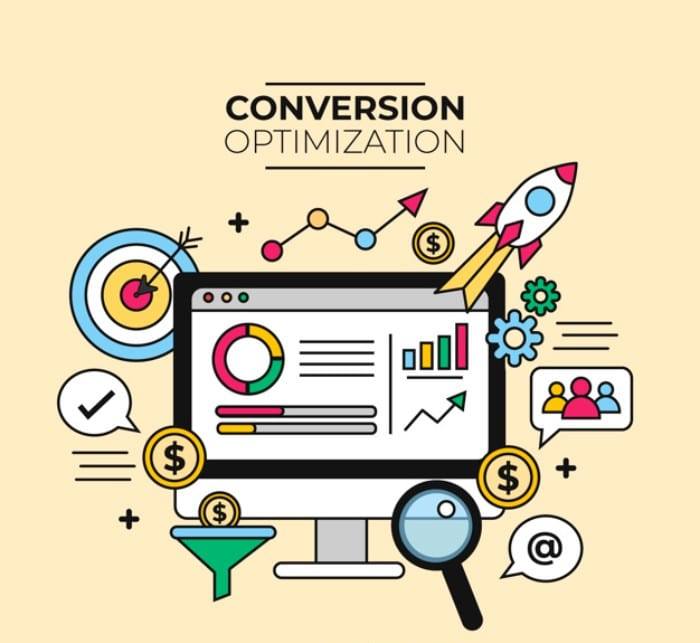 SEO is great because it helps your website build traffic—i.e., to bring potential customers to your website.
However, once those people land on your website, you need to have a strategy in place in order to convert casual visitors into leads.
This is why you should use your SEO strategies or web SEO services for your website in conjunction with Conversion strategies.
To help you optimize your conversion strategy, we've created this guide to boost your conversions on your site.
Write content that will convert
It can help you to write with the intention to convert as well as be clear in what you're saying. What helps attract the right audience who will be primed for these conversions is to target long-tail specific keywords.
An example of this is searching discount chocolate chip cookies near me in Austin vs cookies.
The first search term is clearly a person who is a hotter lead and therefore more likely to convert.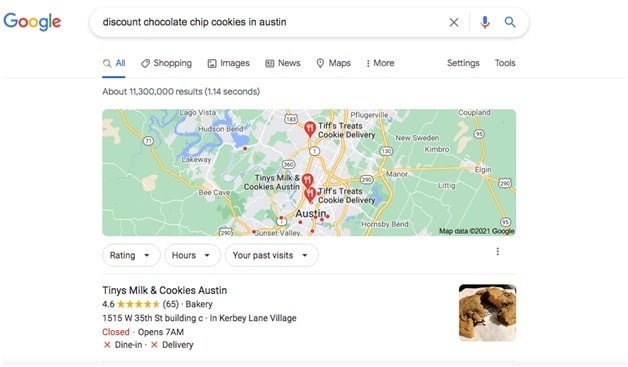 The person searching the second term, on the other hand, isn't searching for anything specific. They could be looking up cookie recipes for all you know, which isn't relevant if you're selling cookies.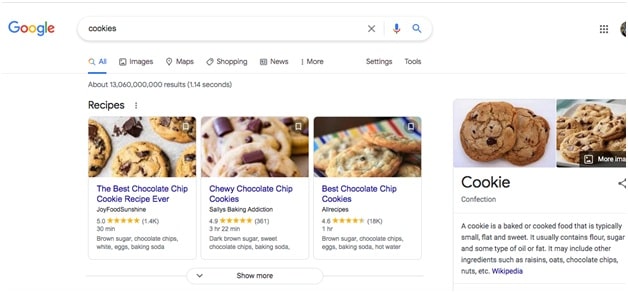 With hot leads as a result of your website SEO, you want to entice them to convert. To entice them, it helps to encourage them with a sense of urgency.
No one, including your leads, enjoys the Fear Of Missing Out (FOMO) on a good deal.
The second thing to note is to include strong calls-to-action within your content when relevant.
Simplify what benefit your product or service will provide, what problem and pain-point it will address, and wrap it up with a call-to-action.
It's like boxing, in a way. You hit them with the empathy of understanding their pain-point, then you upper-cut with your solution, right hook with your unique value proposition, and then hit them with the final throw of your call-to-action.
The more your prospect feels energized and excited with each marketing punch you throw, the better.
Next, you want to make your content pretty and digestible.
Use media-rich content and visuals.
So shocker-but-not-really-a-shocker, people have very short attention spans.One thing that kills your audience's attention span is seeing an endless page of just text.
So to counteract this textual wall effect, a best practice is to include visually stimulating images, videos, graphs, illustrations, etc., that engage your prospect and make your point visually.
This serves to maintain their engagement with your web page as well as give them a variety of content to digest. A greater attention span and engagement leads to a lower bounce rate and a higher conversion rate.
One way to identify which of your pages need the most help is to search your landing pages and see which of them has the lowest conversion rates and the highest bounce rates, and those pages make up your hit list of landing pages to revamp for conversion.
Having great, readable content and targeting specific long-tail keywords are awesome steps to heating your prospect up to convert.
But if your site doesn't load in time, none of it matters.
Improving your page load time
So the rule of thumb is if your page takes longer than 3 seconds to load, then the page speed is way too slow.
With a slow page speed, your prospect is likely to click away and find a faster website to help solve their problems.
This speed issue is like burning money because your prospect never sees the brilliant written, visually rich copy that you've put together or any of your CTA's.
So they're not even close to converting because of this.
Even 3 seconds is honestly pushing it.
A recent study found that on mobile sites, if load times increased from 1 second to 3, conversion rates reduce by half, and bounce rates increase at an average of 6%.
You can find out your page speed by using Google's free Page Speed Insights tool.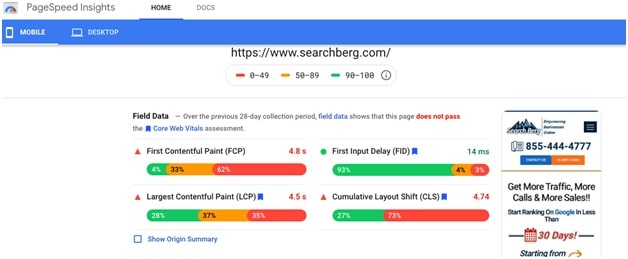 The tool is also helpful because it gives you a detailed report on what you should change or update on your website to improve your page loading speeds.
So you've written solid ad-copy and visuals on your page, you have your CTA's in place, you're targeting specific long-tail keywords, and your web pages load in record time.
There's still more you can do to transform your conversion rate and website SEO completely.
This tip is hugely beneficial to businesses and is not just a best practice but the practice if you want to rank on Google.
Mobile-friendliness is a must for conversion.
In 2015, Google decreed the "Mobilegeddon" update to its search algorithm.
Under this new update, a site that is not mobile-friendly will not be ranked favorably in Google's search results.
According to the update, there is zero grey area in terms of mobile-friendliness. So either your site is mobile-friendly or it isn't.You can check whether your site is using the Google Mobile Friendly Test tool.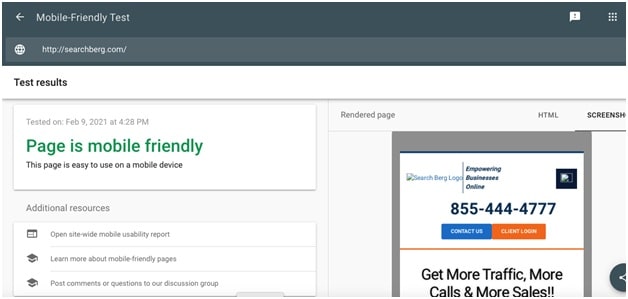 In addition to fixing the issues Google's tools points out to you, here are some essentials that you should focus on to make your site more mobile-friendly:
Touchscreen compatibility
Mobile browser compatibility
Being readable on a mobile device
If your website fits perfectly and is integrated on all screen sizes, you've boosted your chances of converting because now your customers can convert not just from a desktop but also tablets and mobile devices.
About The Author
Aaron Tyler is a Senior Account Manager at Search Berg—a digital marketing company. He specializes in offering SEO Services and backlinking services. Over the years, he has helped several businesses to skyrocket their rankings and conversions by implementing actionable SEO strategies. He regularly contributes to the Search Berg blog.