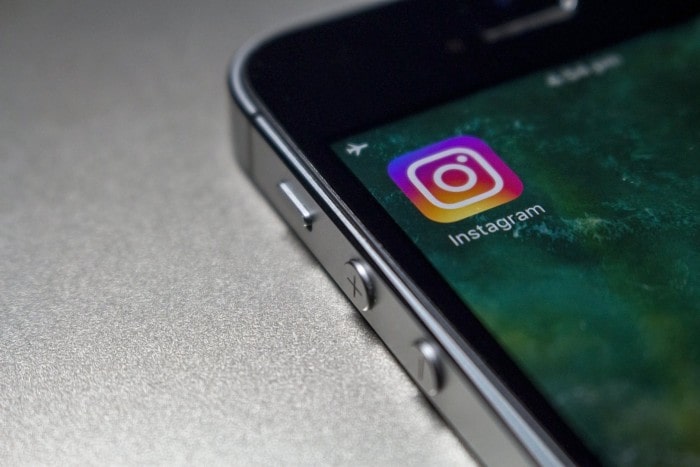 Instagram is one of the most popular social media platforms used by our generation. It comes second to Facebook, as it has one billion active monthly users. Also, it's good to know that more than 500 million people used the platform every day.
Knowing how powerful Instagram can be, gives you an idea, as a business owner, how it could impact or grow your brand.
But is it easy to use Instagram to promote your business? How can you be able to build your brand on this platform?
Getting followers, turning them into customers, and growing your presence online is laborious. You can't post a video or image and hope for it to work out. There are procedures or steps you need to do if you want to grow your business.
We put together steps on what you should do if you want to build an Instagram profile for your business. Follow each step and watch your company gain more customers in no time.
Set Goals
The art of setting goals has more benefits than you could imagine. It will always be your guide when you don't know what to do next.
Setting goals for your Instagram account helps you know what you want to deliver. It could make the flow of decision making and campaign management smoothly.
Some goals you might think of for using Instagram:
Build brand awareness
Increase website traffic
Gain more customers
Reach out to customers (customer service outlet)
Grow a community
There are many reasons as to why one wants to start their social media marketing strategy. Define your's to help guide you in future campaigns. Also, plans do change frequently, but setting one now will make it easy to begin your marketing campaign.
Brand Your Account
Now it's time for branding or choosing a theme that will make people recognize your brand.
If you want to be worth remembering, creating a feed that sticks to one theme or pattern will help. You can't go around posting pictures or videos with different patterns.
Let's say you have a coffee shop, and you want to use Instagram to promote your business. You can post pictures of coffees, the interior of a coffee shop, the food your business offers, or behind the scenes on how you make your coffee. Don't go posting pictures of clothes, makeup, or anything that has nothing todo with your business. It will confuse your followers.
You can also use one style in your text, color, or effects.
Use Hashtags Appropriately
It doesn't matter how great your photos and captions are if no one can see it. If you are starting your business's Instagram account, you need to gain followers. The only way to do so is to use appropriate hashtags.
Using hashtags allow people on Instagram to see your brand. It's what they use to look for images or videos.
You can write as many as 30 hashtags in a single post, but of course, it won't look great. Instead, opt for 11 to 15 hashtags so that you won't overwhelm your readers.
How would you know which hashtags to use?
Find out what popular accounts are using. Or, you can see what your competitors use
Based it on your image
What your business industry is
Remember, don't use hashtags when it's not appropriate for your campaign or post. It could annoy people.
Post High-Quality Content
When posting on your Instagram feed, remember to include images or videos that have excellent quality.
Don't use blurry images or images with low-quality, as people will not appreciate this. Same also with your videos, make sure that it's not poorly recorded.
Besides the images or videos posted, take into consideration the caption of it. Use captions that don't often sound that you're trying to pitch a sale. And, always check your spelling and grammar.
Post Regularly
Regular posting is vital for businesses on Instagram. It will give your potential customers or followers an idea that your business is still operating.
Creating Instagram posts is time-consuming, but you have to do so to remain active. You need to post one to two images a day if you are trying to build awareness for your brand.
If you think you don't have enough time to post on social media, there are tools available to do the job. Digital marketing tools are excellent for businesses to schedule their posts ahead of time.
Use Instagram Stories
Instagram stories offer a new way to connect with your audience. It lets you share moments you don't want to appear on your feed.
The stories shared disappear after 24 hours.
You can add effects, stickers, and a lot more to showcase your brand's personality.
Engage with Your Audience
You need your audience to build your business because some may turn out to become your customers.
Therefore, building your brand by interacting with your customers is vital. You have to answer or like comments from your customers. Attend to their needs if someone has a negative or positive review.
Work with Influencers
Influencers are people popular in social media. People listen to their recommendations before they purchase a product. If you want to get access to other accounts' audience, you have to collaborate with them.
Choose influencers that are under your niche to get the right audience for your brand. Opting for a popular influencer that has nothing to do with your brand will not bring the right traffic or audience you need. Therefore, you can't turn them to paying customers.
Collaborate with Other Brands
If you don't want to work with influencers, you can collaborate with other brands. Collaborating with other brands can also help you reach out to other followers.
When working with other accounts, make sure that you work within your niche or something close to it.
Use Instagrams Video And Live Video Features
With the increasing number of people watching videos daily, it's not a surprise why this is highly recommended.
If you want to get more exposure, using Instagram's live video or IGTV can get more followers.
It also increases your chances of turning your followers to customers as people often like to watch a video of a product before purchasing it.
Use Other People's Content with Permission
You can use other accounts content to include in your post, but you first have to ask permission from them.
Sharing content from other accounts similar to your niche can also drive traffic to your profile.
You can also share images of your customers showcasing or using your product. Including your audience in your campaign can also increase sales.
Final Thoughts
Using Instagram to build your business could help it grow in many ways. But, you must also make an effort to build your brand's account.
Practice the tips mentioned above and slowly grow your online presence. It's also good to remember that building your brand online doesn't happen overnight. It will take time before you see the results. All you have to do is be consistent with it.
Author Bio: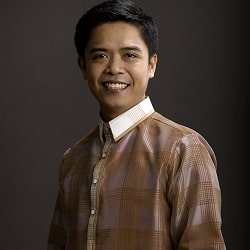 John Ocampos is an Opera Singer by profession and a member of the Philippine Tenors. Ever since, Digital Marketing has always been his forte. He is the Founder of SEO Guru, and the Managing Director of Tech Hacker. John is also the Strategic SEO and Influencer Marketing Manager of Softvire Australia – the leading software eCommerce company in Australia and New Zealand.