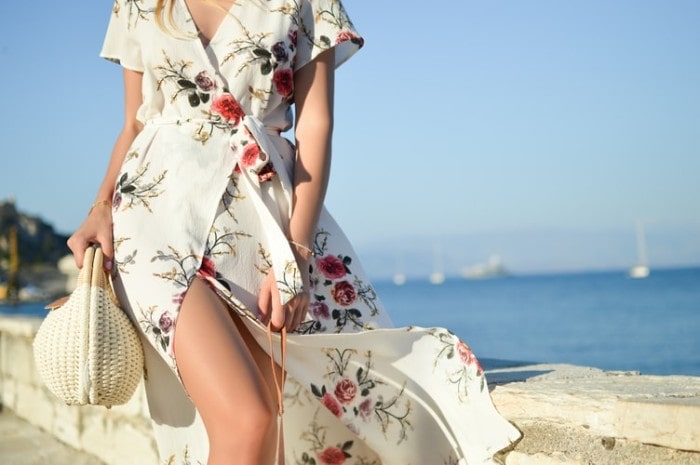 The ultimate summer wardrobe can be curated on a budget. You just need to make the most out of what you already have, tackle some DIY projects, and approach shopping with a healthier mindset. Our closets are expressions of ourselves, but if you don't take full advantage of what you have or what you buy, then you aren't fully expressing yourself.
You deserve a wardrobe that speaks to who you are, one that is easy to create stunning outfits from, and you can do it all with this great guide:
Know What'sin Your Closet
Very similar buying items happens when you don't know what is in your closet. Before shopping for your summer updates this year, go through your entire wardrobe and have a big clear out. Decluttering your closet will mean seeing and rediscovering everything, so you'll have a fresher understanding of what you already have and what you need.
Repair Old Favorites
If anything in your closet is worn down, but you still love it, then you need to try to repair it. Look online for guides on how to best handle the repair job. Start small and work your way up. Your favorites deserve the TLC.
Try Your Hand at Upcycling
Upcycling is such a fun project that you can take on and breathe new life to your clothes. Turn an old pair of jeans into shorts, dresses into a skirt and tank top, and so on. Some projects can be done with just a pair of scissors and maybe some fabric paint. Others will need you to learn some basic sewing skills.
Tips to Improve Your Shopping Habits
It can be hard to build up a wardrobe on a budget, but by simply being pickier about what you buy, and then using a few additional steps, you can save on items you love every time.
1. Save and Wait Before Buying
Clothes that you buy but don't ever wear are a waste no matter how you look at it. An excellent way to avoid doing this is to simply take your time, especially when online shopping. If you see something that you like, wait. If you find it online, save the page and go back the next day or even a few days later. Unless it's a sale, the item will still be there.
If you do see a sale item you love, then you can buy it. Just don't take off the tags until you try it on alongside the rest of your closet. If you can wear it in a lot of different cute outfits, keep it. If you find it hard to match things and feel discouraged, you should return it.
There are so many great pieces out there; you don't need to waste your time on something that doesn't delight you 100%.
2. Always Price Compare and Coupon Check
Though stores like Zaful already have some pretty incredible prices on their products, that doesn't mean you should just check out. Take the time to look up a Zaful promo code and use it to enjoy free shipping, a discount, or maybe even a free gift. It takes seconds to do, and there's no downside. For the chance of saving even more on your summer wardrobe, it's the best strategy out there.
Experiment with Your Wardrobe
Creativity is hands down the best secret ingredient to any summer wardrobe. Spend time trying on a different outfit and different combinations. Layer, pattern clash – break all the rules so that you can be creative and eye-catching all at the same time. Creativity costs nothing, so use a lot of it.
Another great tip for improving your dressing capabilities is to save inspiration online. This can be done on Instagram or through Pinterest easily. Have fun and try to recreate these outfits that you love with items that you already have. Chances are, you can create a lookalike outfit with ease.
Make it Easy to See What You Have
If you simply put all your clothes back into a crowded closet after all your hard work thus far, then you will fall back into old habits. You'll lose track of what you have, won't be able to mentally put together outfits well, and will stick to the same small percentage of your wardrobe when the entire closet is full of potential.
If you have a closet that has doors, even if you cannot "walk-in," so to speak, then you need to invest in a custom closet solution. This can be done by professionals, or just by using a series of cheap shelves and some good old DIY attitude. Either way, you need to take full advantage of the vertical space in your closet so you can beautifully display all your clothes and make deciding on an outfit for the day exciting.