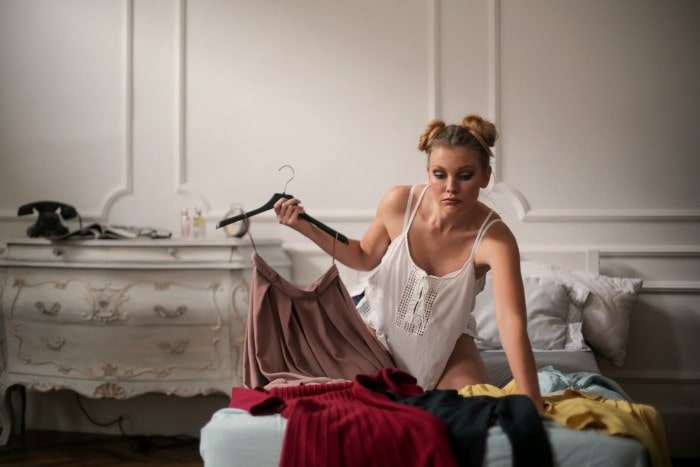 Everyone loves the feeling of stepping out in a fresh new outfit. Repeatedly wearing the same clothing can become boring, and you start running out of ways to mix and match your go-to favorites. Giving your wardrobe an update will provide you with confidence at work or play when you know you're looking fresh.
Updating your wardrobe doesn't mean you have to spend a ton of money on designer pieces. Here are some ways to freshen up your wardrobe without breaking the bank.
Use coupons
Coupons aren't just for getting 50 cents off a case of Pepsi at the grocery store. You can score some fantastic savings by using coupons to update your wardrobe. Using coupons, you'll be able to afford to stay within your budget while also purchasing high-quality items. You can find coupons for many large brands such as an Old Navy coupon and use it on fantastic pieces to update your wardrobe.
Go through your current wardrobe and make a list
Before heading out to find new clothing, go through everything that you currently own. Dig into the back of your closet or grab some boxes from your basement. You might discover pieces that you forget you even had. Often pieces that were in style years ago will come back into fashion.
Once you've got a good look at everything you have, separate it into piles of what you want to keep, and what you want to get rid of. You can either take clothing to charity or sell items online. After you've thinned out your wardrobe a bit, you will get a good picture of what you have and what you need. Make a list of the items that you would like to add to your wardrobe and stick to it when you go shopping. It will help you avoid impulse purchases.
Always mix and match
Whenever you pick a new piece of clothing, think about how versatile it is. Consider what you can wear it with and how you can mix and match it into different outfits. By purchasing versatile clothing pieces, you won't need to buy as many to create a variety of outfit options. If you're shopping online, screenshot items that you like and head to your closet to identify what you could pair it with. If you can only make one outfit with it, then give it a pass.
Subscribe to store email lists
Companies frequently reward their loyal customers by giving them exclusive offers and first dibs when they have an online sale. Sign up for email updates or subscribe to your favorite stores' newsletter to get notified whenever there is a big sale or special offer. It will ensure you never miss out on the chance to get stylish items at a lower price.
Host a clothing swap
They say one person's trash is another's treasure, and the same goes for clothes. You may be sick of your wardrobe, but that doesn't mean your friends are. Hosting a clothing swap is a great way to spend time with friends and update your wardrobe simultaneously. The best part is that it's totally free. Have your friends come over and bring along items of clothing, accessories, or shoes that they no longer want. Everyone can take what they like, and whatever is left over can go to charity.
Shop the sales
Avoid buying clothing at full price as most stores have frequent sales; you just need to be patient. If you don't absolutely love it and need it right away, try to hold off until there is a clearance or sale to get a lower price. When you're shopping online, always check the sales and clearance section to see if you can find what you're looking for.
Do your research
Before purchasing anything, first, check if you can get it somewhere else at a lower price. Often you can find the same piece sold on a different website, and it may be on sale or sold for less. Someone might also be selling the item second-hand on a website such as Poshmark or eBay. You can often find things that are brand new with the tags on, or only worn once, but they will be half the price. It's always worth looking around to see what you can find before committing to your purchase.
Check the stores return policy
When you're buying clothing in-store, make sure you try everything on to ensure that it fits you correctly. Since most people purchase clothing online, there isn't an opportunity to try anything on before purchasing. Always check the return policy thoroughly to ensure that you can return items that don't fit or don't meet your expectations. Some companies will refund you for the item, but not the shipping that you paid. Even worse, some will make you pay for the return yourself and charge a re-stocking fee. You can end up being out a lot of money if the company doesn't have a good return policy.