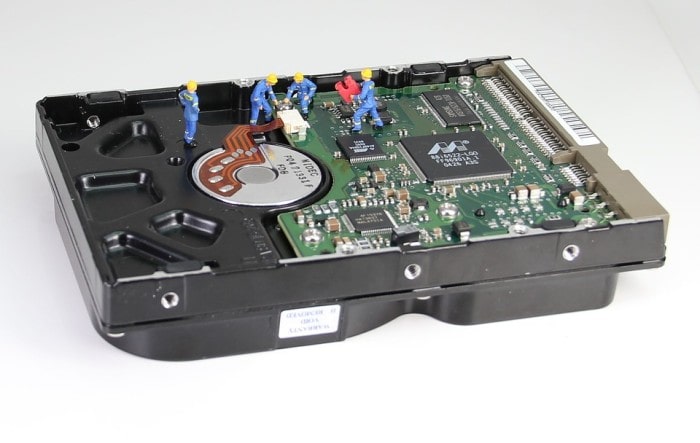 Your system drive gets fragmented over time when you keep on adding and removing files & programs on your system. Here, when you remove any file or program from your system it creates a fragment on your system drive. This fragment is later occupied by another file or program in fractions. To understand this, let's take an example.
Here, when you remove the 70 MB file and install 100 MB file, then on fragmented disk it will be stored on two locations. One for 70MB that was emptied due to file removal and remaining 30MB at another location. Now when the file is stored at two different locations, it will take more time to disk to retrieve file when needed. Here, it increases file search time and affects system performance negatively.
To fix this problem, Windows offers a built-in defragmentation utility. You can use this defrag utility to organize disk space and defrag it effectively. To use this utility, follow these steps.
Search "defrag" in the search box on the taskbar and select "Defragment and optimize drives".
It will open a new Optimize Drives window. On this window, check the drives that are fragmented. Here, you can check it under Current Status.
To check if any drive is fragmented, simply select that drive and press Analyze button.
Here, it will analyze the selected drive and display fragmentation percentage under Current Status.
To defrag that drive, simply select it again and press the Optimize button.
This simple yet effective built-in utility will instantly defrag the selected drive to help boost system performance.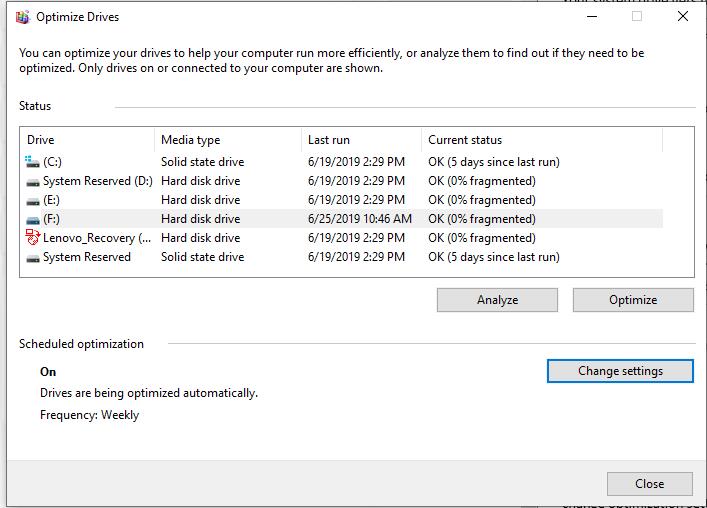 Change Optimization Schedule
Your system helps you defrag your disks automatically on selected intervals. Here, it also allows you to change optimization settings for different drives to change defrag intervals.
To do this, click on the Change Settings button on Optimize Drives window.
It will open a new window. Here, you can change the frequency of the defrag process from daily to weekly or monthly.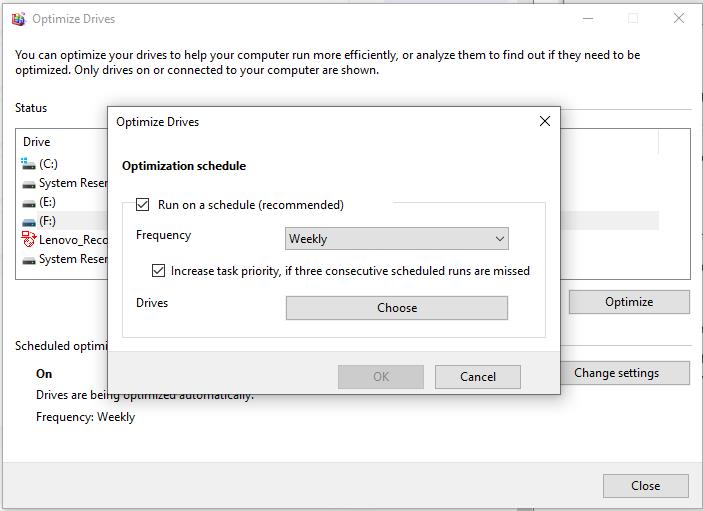 Click on Choose button next to Drives to select the drives for which you want to change defrag interval.
Press OK to apply changes.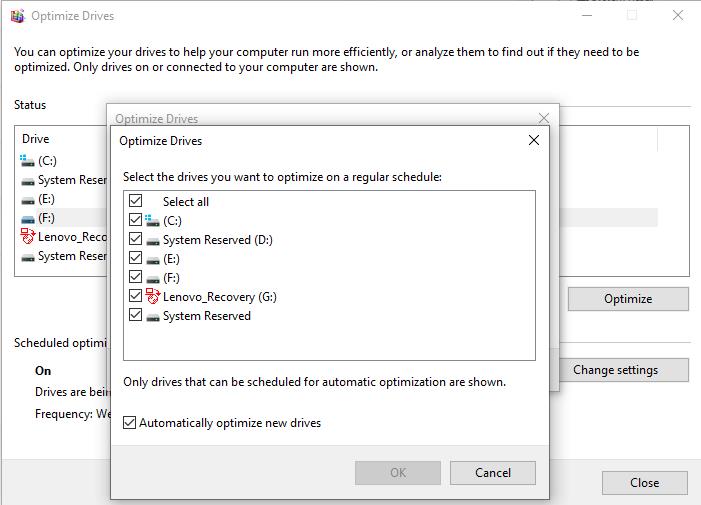 Use Best Disk Defragmentation Software for Windows
Next best solution to defrag your hard disk is to use best disk defragmentation software for Windows. These smart tools help you deep scan your system storage to defrag it for optimized performance. Working on smart techniques, it helps you organize data on your disk space to speed up overall system performance. These tools work automatically thus it also saves your time and reduces manual intervention. Let's discuss best 3 tools here to defrag your disk space.
Advanced System Optimizer: As name suggests this smart tool offers advanced solution to optimize your system for better performance. It offers state-of-the-art disk defragmentation features where it deep scans your disk space to organize your data on disk and defrag it. Using this powerful utility, you can get more reliable disks that are free of crashes and failures. It even helps you defrag drives that are over occupied.
In addition to working as an advanced disk defrag tool, it also offers multiple other features. These features include:
System protector where it protects your system from malicious content and monitors your PC to avoid cyber threats.
It works as a driver updater and helps you update all outdated drives effectively.
Working as a game optimizer, it helps you turn your Windows system into dedicated gaming machine. Here, it blocks all annoyances including update notifications, instant messaging, and more.
It also works as a system cleaner and helps you find and clean all unnecessary files to speed up system performance.
Auslogics Disk Defrag free: This powerful disk defragmentation tool is trusted by millions of users around the world. It helps you optimize your system performance multifold by rearranging files and managing disk space. Its ultra-fast defragmentation engines deep scan your disk storage to consolidate disk space for better performance. It even allows you to defrag single file or folder. It comes loaded with special algorithms for VSS-enabled drives.
It performs disk error check and repair and helps you automatically defrag disk space in real-time. Its customizable disk map appearance helps you easily understand and manage disk space usage. Here, you can use its default features for convenient defrag process or customize program operations and appearance as per your needs.
CCleanerDefraggler: Defraggler offers easy and quick solution to defrag your disk space. It allows you to defrag individual files or entire hard drive in matter of few minutes. It works seamlessly with HDD and SSD and also supports various file types including NTFS and FAT32. You can use this tool to assemble fragmented files on your system and organize these files for more efficient performance.
This smart defragmentation tool works on the same techniques as Windows to write and read files to avoid any possible damage. It defrags free space on your drive in addition to files. It prevents fragmentation before it occurs to keep your system performance intact. It offers full customization features where it gives you full control over which files, folders, or drives to defrag. It also allows you to schedule defrag process to save your time.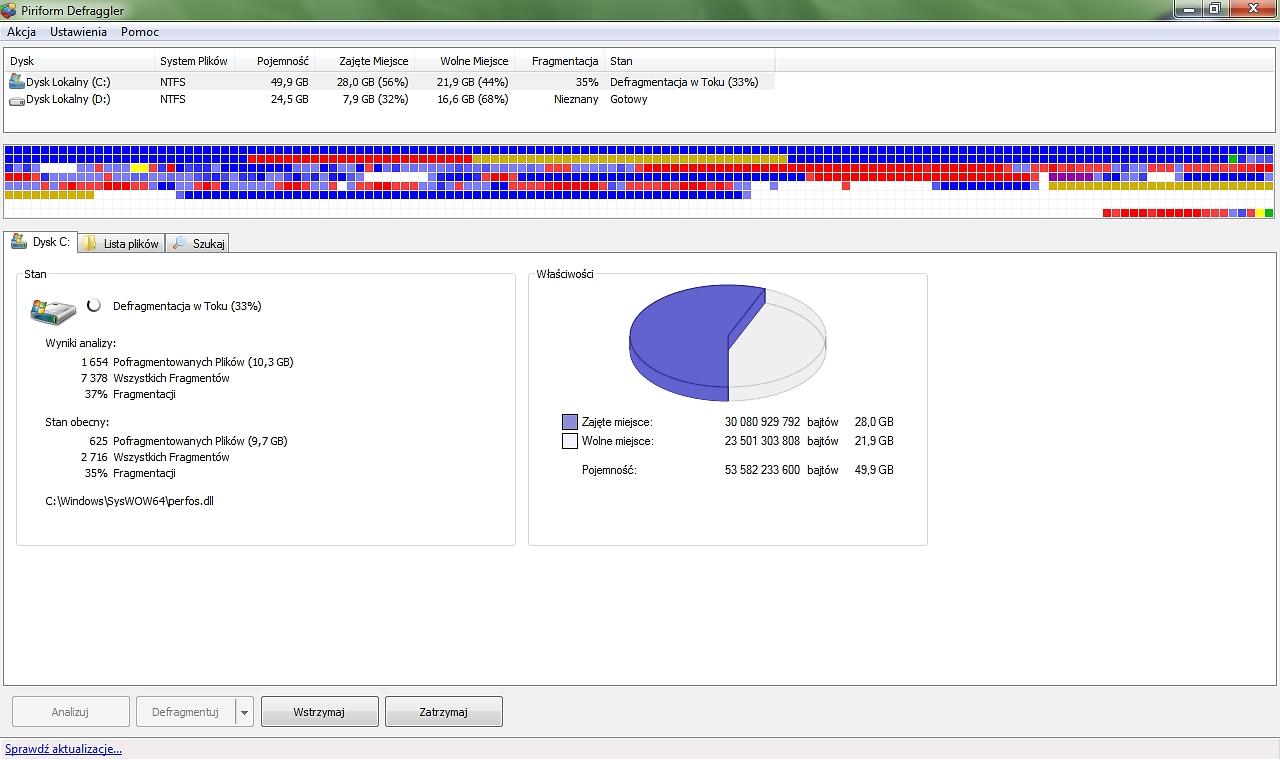 Conclusion
Disk defragmentation offers you the easiest & safest solution to organize and arrange fragmented files on your disk. Here, you can use built-in utility to defrag disk space or try best disk defrag software for Windows for instant and effective results. Here, we have discussed both the ways now it's your choice to go for a manual defrag process or to use tools to save time.
Author Bio
Maggie micheal is a technical writer and a tech lover, she keeps an eye on new releases for MAC and windows. She loves to hands on and write about software such as defrag tools, pc cleaner and more.