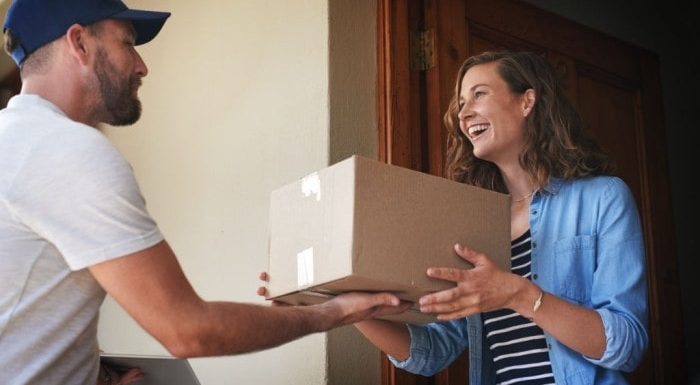 We live in a world where packages are being dispatched all the time from businesses to customers. Ensuring that they arrive on time is something that can make all the difference when it comes to ensuring that your clients are all kept satisfied. However, in a world in which so many packages are flying around all over the place, this can prove to be a challenge. With this in mind, here are a few of the main steps that you can take to ensure that business packages arrive on time.
Give Proper Driver Training
Ultimately, you have a couple of main possibilities here. If you plan to run your own fleet, you need to ensure that you have proper driver training and a safety policy in place. You can either decide to deliver this on your own or go to an external fleet driver safety training company. Either way, proper training will help drivers move around the roads more efficiently and increase their overall sense of safety, which can also make such a big difference here.
Choose a Delivery Partner Wisely
If you do not go down the route of running your own fleet, your other main option is to have an external delivery partner. When you are selecting one, you need to ensure that they are fully able to meet all of your individual needs and requirements. On top of this, you should certainly take their reputation into account and the type of reviews that they are receiving from customers. Ultimately, you do not want to find yourself in a situation in which many of your packages are becoming lost or damaged along the way.
Set a Realistic Window of Arrival
Your next step will be to ensure that the delivery timeframe that you pass onto your customers is a realistic one. Ultimately, you need to build in some wriggle room here. While customers do not necessarily worry too much about having to wait longer, what they do not like is when the window is missed entirely. Try to factor in as much as possible, including the average time it takes to deliver a package, as well as any events that could end up causing a delay to what you are sending out.
Communicate Any Delays Early
Another major thing that customers simply do not like is being kept in the dark. If you know that there is going to be an expected shipping delay, you certainly need to ensure that this is communicated sooner rather than later. With so many different ways of getting in contact with your customers at your fingertips, there are certainly no excuses for not properly telling your clients what is going on. If you can offer something in the way of an apology such as a discount code or a coupon, this can certainly help make the pill that little bit easier to swallow.
Streamline the Dispatch Process
It may well be the case that the dispatch process is causing way too many holdups, and you need to find out what is going on here. This means that there is more of a warehouse issue rather than a driver one. Therefore, it is certainly worth going back to the drawing board in terms of checking out what is going on when your packages are being dispatched. Perhaps it is simply a problem of logistics: can all the items being located in the right place? Ultimately, the quicker that you can get your packages out on the open road, the more likely it is that they are going to arrive on time.
Allow for Shipment Tracking
When your customers are waiting for their packages, one of the major factors that can help to ensure that they stay reassured is shipment tracking. This means that they are able to keep up with where their parcel is located in real-time. As well as providing reassurance for your clients, this also helps to ensure that there is less work for your customer service team to do as they will not have to continually update clients as to what is going on.
Offer Free Shipping
If you want to take away a great percentage of the burden of packages always arriving on time, you can offer free shipping to your customers. If people are being offered something for free, it is less likely that they have expectations of it being perfect, and this can help to keep customers satisfied during any delays that may or may not occur. People will value a free service that takes a longer time, so use this to your advantage.
All of these steps will help to ensure that your business' packages arrive on time more frequently, which will play a major positive role in customer satisfaction.