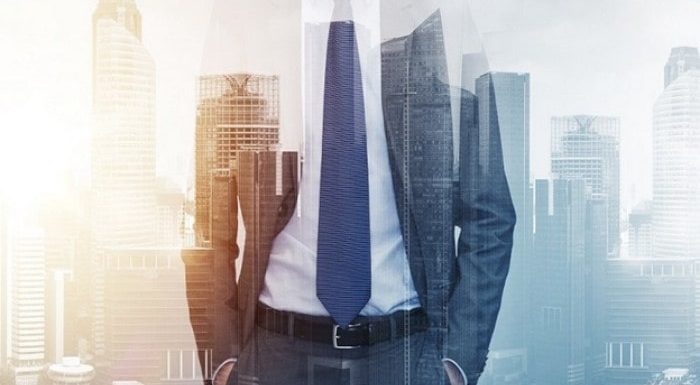 If you are thinking of starting any business, 2022 is the best year to begin. 2022 has been a bizarre year for most of us. Our lives and businesses have been in extreme difficulty.
Many of us have lost our jobs and businesses, but only the online ones have survived during these times.
Starting a regular business like a food stall and others is difficult to run in these times as no one knows how long this Covid will last. Have a broad mind when thinking of ideas for a business.
This article brings you the twelve best business ideas you can choose to start in 2022. You can select any idea which suits you the most.
Let's start with the 12 ideas.
1. Start Printing Shirts.
Printing shirts is the most simple business you can do in 2022. You can look for famous quotes and sayings so that you print these on shirts of various colors. Try to search for unique quotes, as people will fall for those.
You can also give an option of customization for your customers. In this, the customers will provide the design and, you will only have to get it printed and deliver them on time.
2. Start Online Food Delivery.
If you are a good cook, you can start a home-based catering service business. You can make an online page to promote your business by posting delicious food pictures. Customers can select the food item they want and order it online.
It is a no-mess business as you save your money from spending on shops. People love having food at home and, what better than a home-cooked meal.
3. Start Graphic Designing.
If you have an aesthetic sense, then graphic design is the best business for you. You can take orders online and design some of the following as below:
Flyers
Posters
Digital ads, etc.
Everyone is not good at graphic designing, as you need an eye to design stuff online. You can productively use your skill and turn it into a business.
4. Start Freelancing.
Freelancing can be a source of income in 2022. You can use your abilities and skills to provide services online. If you are a good writer, you can start writing articles for marketing companies.
Whereas, if you are good at using tools and apps like illustrator and photoshop, you can also edit pictures and videos for your clients. These two are examples, as you can explore many more options on freelancing.
5. Start Digital Marketing.
If you are skillful in digital marketing, you are in demand. Today all businesses need to market themselves to stand out in the crowd. There are so many businesses today, as it looks like everyone is an entrepreneur.
Business owners don't need to know about marketing, so they mainly outsource it to the experts. If you have the skills, you can offer to work for a company and market their business to earn a six-digit figure.
6. Start Giving Translation Services.
If you are a learner of multiple languages, you can always use it for your business. You can translate documents for companies and also translate websites and speeches.
It has more scope today as people want to present their information in various languages to gain more audience. You can make your place in the translation service industry
7. Start Medicines delivery Services.
In these Covid times, running a business of medicine is human. It is not only humanly but also a great business idea. People are always in need of medical services and, you can deliver the medicines to their doorsteps.
It is convenient for people to get medicines at home rather than going to a pharmacy. It will result in the business being more successful in 2022.
8. Start Teaching.
2022 is the best time to start your online school. As kids are deprived of going to schools and get educated, you can avail this opportunity to grow your business online.
The increasing demand for online education is a positive thing for your teaching business. You can teach students all over the world without worry about the location and other limitations.
9. Start Online Bookkeeping Services.
If you are from the education of accounting, you can avail this opportunity to start your online bookkeeping services. You can do it for your business and also offer it to your clients. It will gradually increase the number of clients making your business successful.
10. Start Counseling Online.
As the number of people with depression and mental is increasing over these years, 2020 has been leading. It is because of Covid's depression. Giving online counseling will help more people in 2022.
People who fear going to the counselors in person can easily have an online session without any fear and embarrassment.
11. Start Giving Dance lessons.
If you love dancing and are good with your moves, you can start your dancing lessons online. Girls and boys all over the world can join your sessions to learn. As people can not go out due to lockdown restrictions and Covid fear, it will be a blessing for dance lovers.
12. Start Giving Makeup Lessons Online.
You can find many makeup tutorials on the internet, but you can rarely find a makeup teacher online. You will need makeup tools and a laptop to conduct the lessons. It is a rare business and, it will explode in 2022 as there are thousands of makeup lovers out there.
Conclusion: The 12 Best Business Ideas to Start in 2022.
There are many options available today to start a business online. You can take help from this article to decide which online business you want to consider opening.
This article gives twelve different ideas making it easy for you to choose according to your preference. You can always use your skills and knowledge in a better way.
Best of luck!
Author Bio:
Nisar is a professional Guest Blogger of MediaHicon and Alltitanparts (titan packing kits). Apart from that, he loves to write blogs on valuable topics.