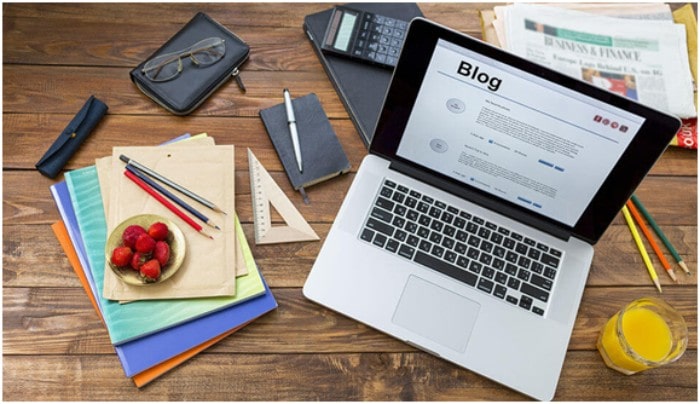 A private blog is usually born out of an interest or passion for something in particular and, even starting as a simple hobby, the authors dedicate large doses of energy and time to their project, an effort that can pay off if the content is promoted professionally. If the necessary conditions are met, the authors are faced with an impressive range of possibilities that they can take advantage of to monetize their project.
A personal blog, even when it is professional and of high quality, does not generate immediate financial benefits. Behind a successful blog is considerable work and dedication. Taking up your professional footing as a blogger and making money from a blog requires determination and patience and fostering skills such as discipline and seriousness. Although all this, by itself, is not a guarantee of survival in the vast online market. Do you want to make money with your blog? Keep reading.
Key points for this:
Find a niche
One of the most common mistakes of those who intend to monetize their blog is not to define a thematic scope for the blog and even did not know about how to start a blog in India or any other nation, when it is essential, both from a strategic point of view and thinking about their own motivation, to cover a clearly defined topic that interests and is passionate. When creating a blog, it is convenient to reflect on the area to which it will be dedicated. If a specific niche is found for the topic that has been selected, it is possible to reach a specific target audience and, in this way, create a loyal group of readers that is profitable for those advertisers who, for example, want to place a banner on a specific topic on your blog. Target audience segmentation plays a huge role for businesses, especially for affiliate programs that only work in the right context.
Generate web traffic
The price of print ads in classic marketing is determined by the value of the ad space. In the online sector, the determining factor is the traffic generated by an article. For many advertisers, a blog that has only a few hundred visitors a day is not very attractive, although it is true that a small group of readers with very specific interests can attract the attention of other companies, as it could happen with a specialized audience that meets the characteristics of the advertiser's target. What is clear is that traffic is the backbone of pay-per-click advertising and an important variable for affiliate marketing, but you don't get a large audience overnight. To "win" his readers, the blogger needs perseverance and commitment, and to maintain them, a regular, current and relevant content. Remember that only with a consolidated audience can you make money with a blog. In this context, the question of hosting your own blog should not be left in the pipeline, which, especially in the case of blogs with commercial ambitions, should fall into the hands of its administrator.
The power of networking
The networking is an important factor for the success of a blog, because relevance is achieved also thanks to a wide network of contacts. To achieve this, it is important to put aside concerns regarding competition and link to good content from other blogs. Whether posts are shared or fragments are cited, the link with the competition provides a double advantage: on the one hand, your blog readers perceive it as a "service" and instead of losing them, you position yourself as a website that offers relevant content, even if it comes from other web pages; on the other, you increase the PageRank of your blog with backlinks.
Direct marketing
In direct marketing, a blogger rents the ad space on his page to the advertiser. This type of advertising space management can be very lucrative because, unlike what happens when working with AdSense or similar services, all income goes to the author. However, it takes more effort, especially to attract new advertisers. According to a very widespread practice, blogs mark those free advertising spaces on their blog and have all the relevant information for their advertisers on a secondary page (blog data, advertising rates, etc.).
Sponsored entries
With sponsored posts (also known as infomercials or sponsored posts), bloggers do not receive income with advertisements, but with editorial content , that is, writing positive articles about a specific product or topic or publishing texts adapted to the written audience by the company or agency. The scope of the blog, the work invested and the thematic relevance determine the compensation that is paid for the article. In many marketing agencies the cooperation with blogs as part of their daily lives, but many bloggers have difficulty finding the midpoint between sponsored posts and actual content.
Affiliate marketing
The affiliate marketing or affiliate is based on the principle of recommendation and with it the authors, whose record these programs usually free being paid a commission when you recommend a product or service (advertisers) in your articles and your readers follow the link. Only if the transaction is closed, the author receives the agreed commission (between 3% and 10%). Among the best known intermediaries are affluent, Awing and the Amazon affiliate program.
Pay per click (PPC) advertising
Pay-per-click ads are an easy way to place ads on a project page and monetize a blog. The most popular online service for managing these types of ads is Google's AdSense. Pay-per-click ads are always content and context-based, meaning the content of the ads must be related to the blog theme. Billing is based on how many times readers click on an ad – the more traffic a blog has, the more profitable it is to serve pay-per-click ads.