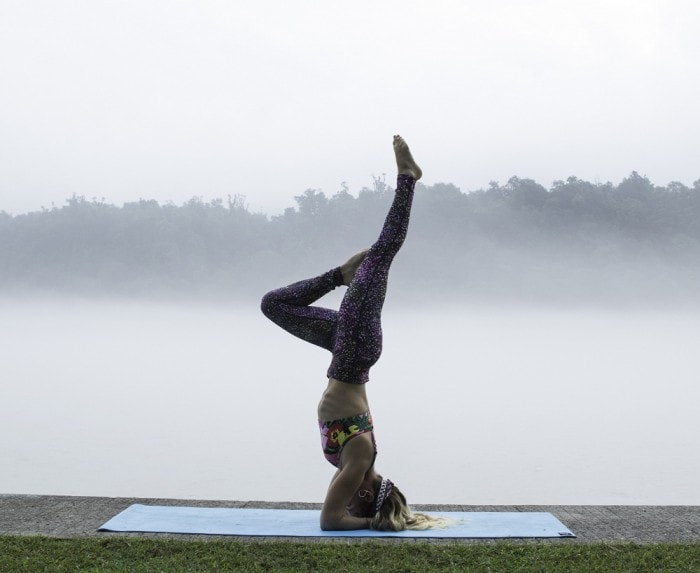 The most important part of attending a yoga retreat is to find the best suited one for yourself! Always start by asking yourself some important questions to help you determine the right retreat you should attend to get the best results.
"Yoga allows you to rediscover a sense of wholeness in your life, where you do not feel like you are constantly trying to fit broken pieces together." – B. K. S. Iyengar
The rat race of life puts immense stress on every individual. We rush through our lives without slowing down a moment to take care of ourselves. Sometimes it is necessary to log off from all this stress, and take a little time for oneself. Attending a yoga retreat is a great way to recuperate, relax and rejuvenate. The recent years have seen the rise of a large number of retreats around the world. Offering a variety of options, features and services, these yoga retreats have a lot to offer. However, to get the best out of your retreat vacation, it is important to pick the best one to suit your specific needs. In order to do that, it is important to ask yourself a few questions.
Where do I want to go? 
There are tons of amazing yoga retreats all over the world. The best place to attend a yoga retreat is India, the country that gave the world yoga. Undoubtedly, it's the place where the best yogis will teach you this ancient craft in the top retreats. However, there are also several other countries that host some of the most amazing international retreats. USA, Spain, Indonesia, Sri Lanka, and Thailand are the popular choices. Do your research and check whether the weather, terrain and season are suitable for you. Ignore any preconceived notion and instead check up in great details to pick the right country and location for yourself.
What kind of surroundings suits me? 
Nature and surroundings of a retreat play a very important part in building the right ambiance. Therefore, a factor to take into consideration is the kind of place you prefer for your spiritual nourishment. There are tons of amazing location options for yoga retreats which are held on mountains, beaches, forests, right in the middle of the busiest cities, farthest away from civilization, and more. You need to pick out the areas, which speak to you the most. There are also several retreats, which hold their sessions indoor, outdoor and also a mix of both.
How much of luxury do I need?
There is no shame in looking for luxury in your spiritual journey. Therefore, ask yourself what exactly are your needs when it comes to amenities. There are some retreats and Ashrams that offer a Spartan, strictly traditional experience, modeled on the lives of ancient Indian hermits who gave up on all material possessions, pleasures and luxuries. Some retreats on the other hand, offer exclusive services like butler on call, and opulent luxuries, which will make you, feel on top of the world. Some are even housed in actual palaces. There are tons of options offering excellent modern amenities and services. With a little research you can choose the right one for you.
Is the time convenient?
There are several options available when it comes to the duration of a spiritual retreat. While longer retreats definitely do offer greater learning opportunities, it also means a longer vacation, which might not be convenient to everyone's schedule. Moreover, people often end up getting bored of all the tranquility and living in the same place for a long time. You might also like to squeeze in a few more locations in the vacation before or after the retreat. Therefore, before picking a retreat, ask if the duration of it works for you.
What kind of food do I want?
Most retreats try to offer a range of food options so that they suit every palate and likes. However, there are a number of retreat options for every unique need. If you are looking for ethical food options, several retreats are making the conscious choice of serving only locally grown and ethically sourced food. There are many options for vegetarian, vegan, and raw food special retreats too. There are also several retreats serving multi cuisine buffets, meat options and even a bar, offering its guests a chilled and exciting vacation.
Is the teacher a right choice for me?
There are thousands of excellent yoga teachers from various countries of the world. Every teacher has his or her unique vibe, style, and outlook, which he or she brings to a retreat. Your teacher is the guide in your journey and hence it is important to find the right teacher. Before you sign up for a yoga retreat, check out the teacher or teachers onboard. Read up the reviews from their students and watch any online video or session of their work that you can find. This will give you an idea of what to expect and also whether the vibes suit you.
Am I looking for group or private sessions? 
There are various kinds of programs offered by different yoga retreats and finding the right people to share it with makes all the difference. There are pros and cons of group sessions. Sharing your spiritual journey with a like-minded crowd is the added motivation of the entire group, completing the goals together. You get people to share your process with. However, if you are more of a shy person, a private session or a smaller group might be a better choice. Finding the right set up would do wonders for your sessions.
Does the yoga style suit me?
Yogis across the world practice several branches of yoga, and its unique styles. While each form has its own methods and benefits, check out the branches of yoga that the retreat is offering and whether you are comfortable with it. If you are up for a little bit of challenge, you can opt for classes in a new style and make it a learning experience. If you are seeking something more familiar instead of a new challenge, you can go for yoga retreats, which offer the form of your choice. You can even get the best of all worlds by picking a mixed style class.
What is my level of expertise? 
There are several different programs for yoga lovers of different levels of expertise. You need to be honest with yourself and ask which level are you in. It is usually recommended to start from the level for beginners for your first retreat, unless you are a professional practitioner. However, there are several advanced retreats available for professionals, teachers and instructors. A look into their program schedule will help you make the better choice.
What does this yoga retreat focus on?
Most yoga retreats have a primary focus they build their program around. The most popular issues that are usually dealt with are weight reduction, stress relief, rehabilitation from a major change, specific physical and mental health issues as well as general well being. The retreat would impart their participants with classes of asanas, positions, and pranayams aimed at improving the specific issue. If you do not have any particular issue to deal with, it is best to opt for a general retreat program over a niche one. It will also help you figure out your specific needs before you opt for a specialized retreat.
What kind of regulations am I willing to follow?
Different retreats have different kinds of schedules and regulations for their guests. While some have strict regulations and mandatory routines, which everyone is expected to follow, there are others that offer pool, bar etc where participants can basically chill. There are some retreats, which have highly relaxed and nourished programs so that you can spend a lot of time in solitude and with your thoughts or even squeeze in some sightseeing. Try to find out the schedule of a retreat before you book so that you can plan your trip accordingly.
Is it suitable for my entire family?
While children are not exactly conducive to the serenity of a yoga retreat, parents deserve a break as well. Therefore, if you plan on having your little ones accompany you, look for a retreat which has plenty of child-friendly activities such as kid yoga sessions, art, crafts, games, entertainment etc to keep them happily engaged. If you plan on travelling with your parents, senior persons, or disabled members it is a good idea to ensure that the retreat has good accessibility options to help them enjoy the full experience. Inform them beforehand of any special requirements that you might have.
In a nutshell… 
A retreat vacation is highly beneficial for your body, mind and soul. Asking yourself these questions will help you shortlist the best and the most suitable yoga retreat for your needs. You can get the most out of your retreat, enjoy the experience and get the best benefits when you choose the one that is the best suited to your needs.